The Surprising Reason Behind 'Arrow' Star Katie Cassidy's Divorce
After two years of marriage, 'Arrow' star Katie Cassidy recently filed for divorce from her husband, Matthew Rodgers.
After two years of marriage, Arrow star Katie Cassidy recently filed for divorce from her husband, Matthew Rodgers.
It comes as a shock to fans, especially since they had their official public ceremony only 13 months before.
Though things appeared great on the outside, looks can be deceiving.
Who is Katie Cassidy?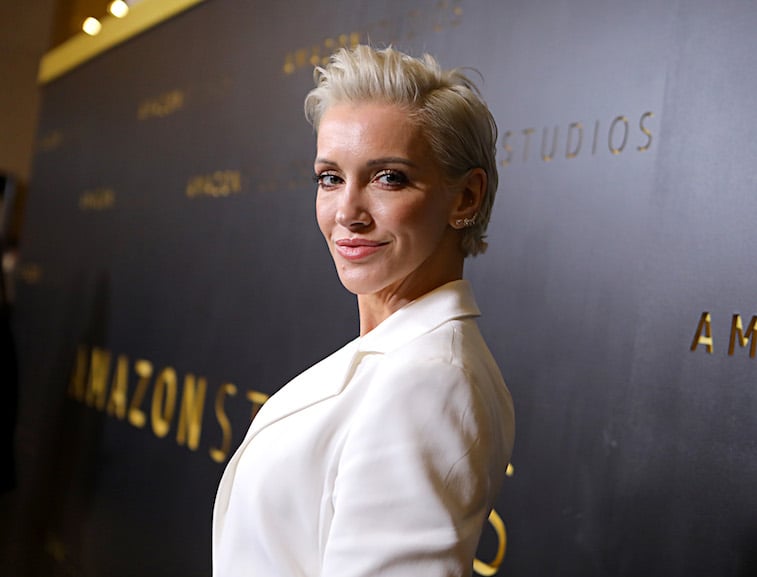 Katie Cassidy, 33, is the daughter to '70s pop star and actor David Cassidy. As a child, Cassidy studied piano, singing, guitar; took gymnastics; and later took dancing and acting classes. In her teens, she competed as a cheerleader for the California Flyers.
Early in her acting career, Cassidy gained notoriety as a "scream queen" from picking up many roles in horror films. A lot of those films were remakes of classic scare flicks. One of her first roles was in Black Christmas, a remake of a horror-slasher from 1974. 
She's played supporting roles in a few notable movies, such as Click and Taken, but some of her most famous characters are Ruby, a short but impactful character in the CW series Supernatural, then as Julia Sharp in Gossip Girl, and most recently as Black Canary/Laurel Lance in Arrow, another CW show. 
Katie Cassidy and Matthew Rodgers' short marriage is over
Cassidy recently went to the Los Angeles Superior Court to file for divorce from her husband of two years. According to People, she cited "irreconcilable differences" for why she wants to leave the union. 
Though the couple held their ceremony in December 2018, records show they actually made it official when they eloped a year earlier in 2017. The timing, however, has some people wondering. Cassidy and Rodgers eloped only one month after her father died at 67.
Looking back over their relationship and Cassidy's Instagram, things appeared peachy. When they did their Florida wedding ceremony for the world to see, she posted to Instagram shortly after saying, "I can't help falling in love with you… YES! It's official!" Finishing with– "I love you my husband." Heart emojis included.
And when Rodgers popped the question back in July 2017, she was absolutely ecstatic.
"I can't wait to spend forever with you my darling!! I'm the luckiest girl in the whole world," she gushed in her post. "I [love] YOU to the moon and back @mattyice432. Thank you for a magical evening I will forever remember."
Most recently, she shared how grateful she was for her husband. Again, taking to Instagram, she said, "Grateful to have this one by my side ♥️ Thank you for being you. Tag someone you are thankful for below. #HappyThanksgiving"
What went wrong in Katie Cassidy's marriage?
Details are scarce, and "irreconcilable differences" could be any number of things. Cassidy did make a cryptic post on Instagram that said, "you're going to be happy, said life, but first, I'll make you strong."
This post came the same night she officially put in the divorce paperwork. Then, a few days later, she put up another possibly connected post that said, "you never know how strong you are until being strong is the only choice you have." 
Only she knows her true thoughts when she made these posts. However, break-ups are always tough, whether amicable or not. It appears she is doing what she needs to do to move on and get past everything.
She's removed the pictures of them from Instagram and went back to her maiden name on her social media.
The divorce process can be long and drawn out, depending on the circumstances surrounding it. The official date for separation is still to be determined.