The Surprising Reason Jennifer Lopez Doesn't Drink Alcohol Anymore
Jennifer Lopez doesn't drink alcohol anymore for a surprising reason. Find out why the talented star is sober, by choice.
Jennifer Lopez is definitely a very blessed woman: She has an enviable career, a beautiful blended family, and she's married to the love of her life, Ben Affleck. However, you will not find Lopez downing alcohol to celebrate all the things she has earned in life. The superstar has shared that she does not drink anymore these days, and there is a good reason for it.
Jennifer Lopez stays away from alcohol to maintain healthy skin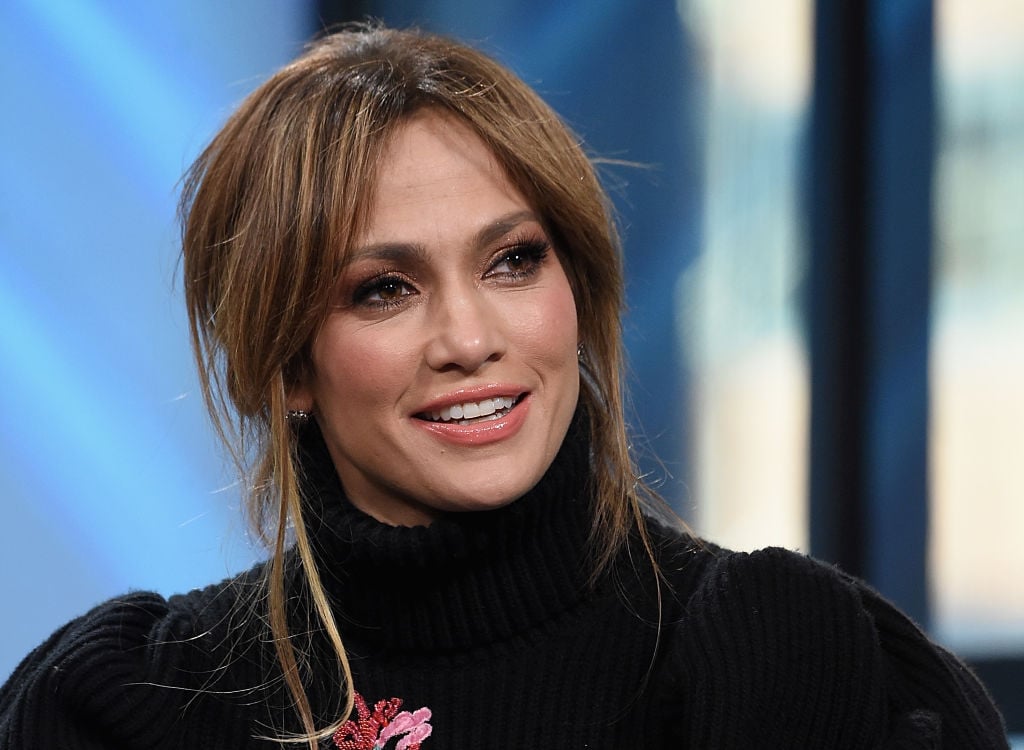 Lopez has an amazing complexion, and her secret is to simply not drink alcohol. Additionally, she also stays away from smoking and taking in caffeine.
"I don't drink or smoke or have caffeine," she told Us Weekly. "That really wrecks your skin as you get older."
Lopez also avoids going out in the sun, but when she does, she makes sure to wear sunscreen. This has helped her skin from showing a lot of signs of aging. Moreover, she drinks a lot of water (especially after working out) and gets at least 7 or 8 hours of sleep every night.
Lopez shared: "I love a good nine or 10 hours, but I can never get that. So seven or eight is mandatory. [If I don't get it] I just don't feel right. I start feeling crazy, I get emotional and I feel tired all the time."
Jennifer Lopez eats healthy meals
Lopez's diet also includes very healthy meals as well. She makes sure to eat plenty of lean protein and green vegetables while avoiding sugar and processed food.
"I love to cook a lot of stuff, I love cooking Puerto Rican food because that's what I grew up on," Lopez shared with Us Weekly.
In another interview with Hello!, Lopez said that when it comes time to snack, she does not reach for the junk food either.
"I always carry fruit and veggies with me to give me something to snack on between meals," she shared.
When she goes out to eat, Lopez also looks out for healthy options at restaurants. She usually dines on salads or dishes with fish and vegetables.
Jennifer Lopez dances and exercises a lot
Lopez keeps her body physically fit by working out every day. She reportedly never skips a workout, not even on her birthday.
She told Prevention: "Sometimes, I work too late the night before, and I'm like, 'Ugh, I can't do this.' But I tell myself, 'Just do it. It's only an hour.' It's just talking yourself off the ledge of being a lazy bum."
When working out, Lopez mixes things up often with weight training, Pilates, and kickboxing. She enjoys dancing as well, which might not be surprising for fans who have seen her stage performances.
"Dance has always been a huge part of my life and taking the time to move my body and do something that's so good for me is key to my happiness," J.Lo told Hello!
Jennifer Lopez also tries to keep her mind healthy
While anyone can see that Lopez has a very healthy body, she makes sure that her mind is in good shape as well. Over the years, she learned not to dwell on negative thoughts that can get her down. She shared with Hello! that she tries to not compare herself to other people, especially when it comes to her body.
"I've learned that being healthy and feeling great aren't about having one specific body type; it's a completely individual thing," Lopez said. "Feeling beautiful is an attitude and we should all look for the beautiful things we love about ourselves."
While she is growing older, she does not let her age get her down. Lopez truly believes that one can feel young at heart regardless of age.
"Age is all in your mind," she said to Harper's Bazaar.