The Surprising Reason Kim Kardashian West Wasn't Pleased With Kendall Jenner's $9 Million Beverly Hills Mansion at First
It's no secret that Kendall Jenner has a massive net worth.
Being one of the highest-paid models in the world as well as a famous reality star definitely pays off, and what better way to put one's fortune to good use than by purchasing prime real estate?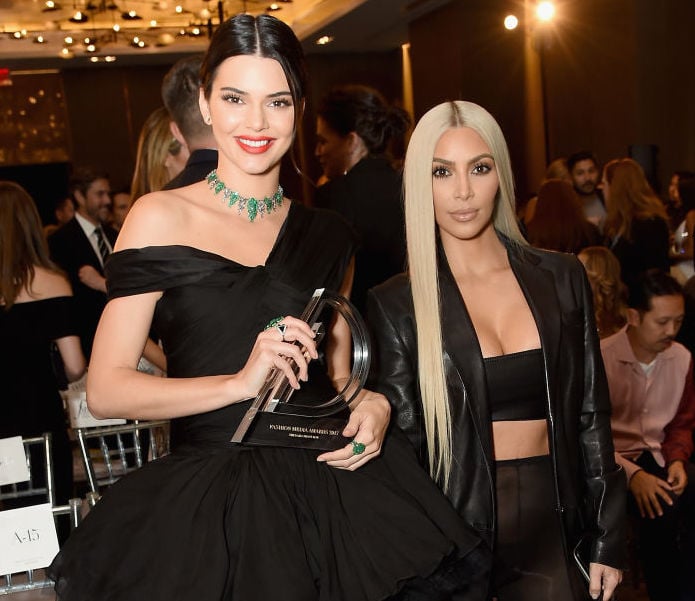 Though she's lived in some pretty magnificent abodes in the past, in 2017, Jenner bought a breathtakingly beautiful Beverly Hills mansion that has everything one could ever want in a home.
But despite the mansion being gorgeous, Kim Kardashian West wasn't pleased with her little sister's purchase and voiced her issues with the property right at first glance.
Kardashian West got bad vibes from Beverly Hills mansion
Just like her famous family, Jenner is the proud owner of a massive mansion in sunny California that she's called home for the past two years.
In 2017, the supermodel purchased the 6,625-square-foot Beverly Hills residence in Mulholland Estates for $8.5 Million after selling her West Hollywood home that once belonged to Emily Blunt and John Krasinski.
Following various incidents with stalkers and attempted break-ins at that property, Jenner decided to relocate to the gated community in Sherman Oaks, California that's home to celebrities such as DJ Khaled and Christina Aguilera.
Though her Beverly Hills pad doesn't sit on thousands of acres of land, Jenner's humble abode has everything someone of her stature could ever need in a home.
Not only does the mansion include five-bedrooms and six-bathrooms, it also comes with a fountain, pool, movie theater, tennis court, spa, and a playground.
While the home is undeniably magnificent, it didn't win over the likes of Kardashian West when Jenner first purchased it.
According to Life & Style, the KKW mogul took issue with her little sister's new home because actor Charlie Sheen once owned it. It was even reported that Kardashian "got chills" when she first saw the mansion in person since it was previously an "infamous spot for the actor's antics."
"Kim doesn't like the property because of everything that went on there," an insider told the outlet. "Cops were called to the home on numerous occasions because of all the drama that went on there."
Jenner took her sister's concerns into consideration
With Kardashian West not being a fan of the mansion, Jenner "promised" to make major renovations that would turn the property into a bad juju free zone.
Soon after purchasing the home, the model obtained permits to remove and replace the fireplace, update the kitchen, and redo the roof.
She also decided to go with a sleeker aesthetic throughout the interior, opposite of the Spanish-Mediterranean vibe the home was giving off when she moved in.
In August 2018, Jenner's home renovations began, and per her Instagram, she's completely remodeled the entire mansion.
After a year of renovations, the residence finally started to feel like home and now, Jenner spends as much time as she can inside the mansion along with family and friends.
She even raved about her humble abode while catching up with Justin and Hailey Bieber on Instagram Live on Apr. 5.
"It's literally my favorite place in the planet," she gushed. "I worked for so long to get it at the point it's at. I renovated for a year."
Though she rarely shows the inside of her home, from the little we've seen, we can tell that every inch of the 6,625-square-foot pad screams Kendall Jenner.