The Surprising Role Camilla Parker Bowles' First Husband Had in Prince Charles and Princess Diana's Wedding
It's common knowledge that Prince Charles and Camilla Parker Bowles carried on an affair for years while they were both married to other people. Of course, Charles was married to Princess Diana first but not many people know much about Camilla's ex-husband and what major part he had in the Prince and Princess of Wales' wedding.
Andrew Parker Bowles had a connection to the royal family and although it sounds twisted given the facts now, he became friends with Charles so the heir apparent asked him if he would take part in his wedding to Diana. Here's more on what important role Andrew took on that day and what his relationship is like with his ex-wife and Charles these days.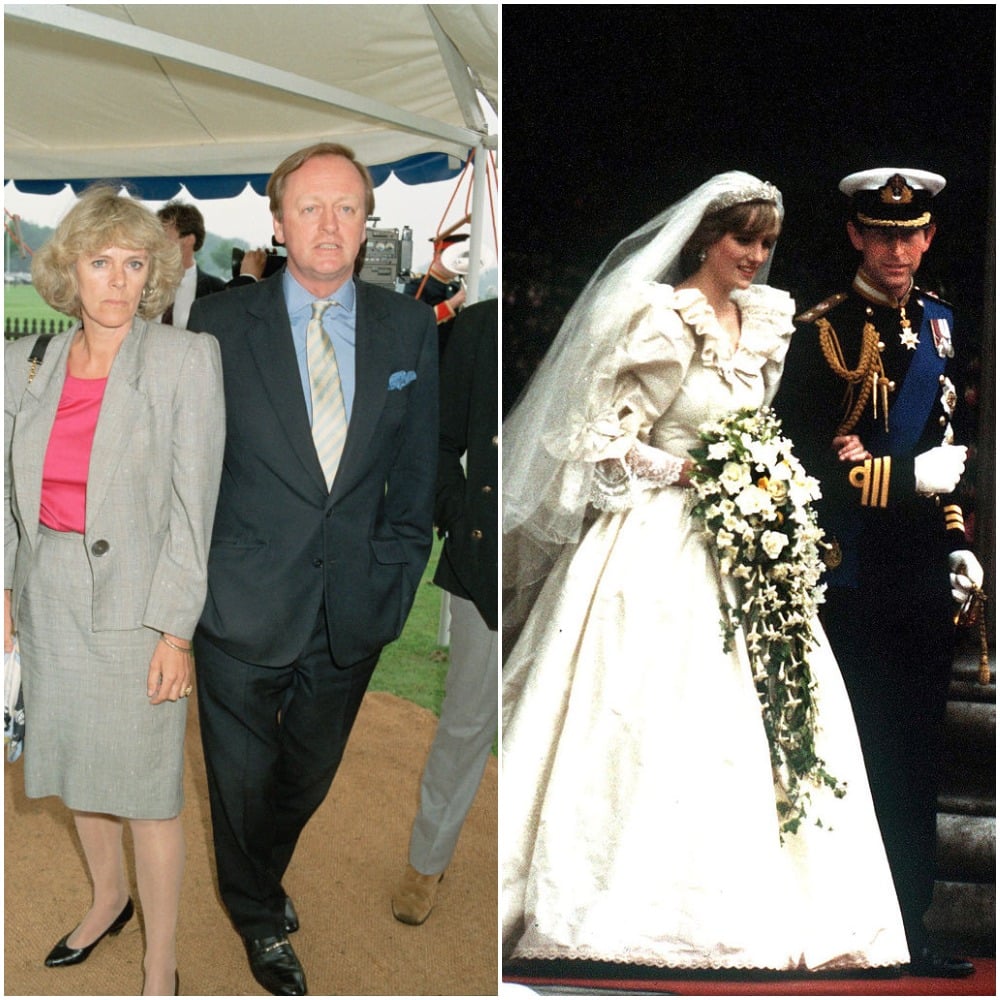 Who is Andrew Parker Bowles?
The Duchess of Cornwall's first spouse was born on Dec. 23, 1939, to Derek Parker Bowles and Ann de Trafford, who were very good friends with the royal family, specifically the Queen Mother. In fact, Queen Elizabeth II's mom was Andrew's godmother.
In 1965, Andrew met then-Camilla Shand at her debutante party. The two had an on-and-off relationship and dated other people during their breaks including Prince Charles and Princess Anne. Yep, Andrew was romantically involved with Prince Charles' sister at one point. Andrew eventually proposed to Camilla and they wed in 1973.
Although Charles was devastated by the news he and his old flame kept in contact and when the prince and Diana got engaged the couples would hang out together.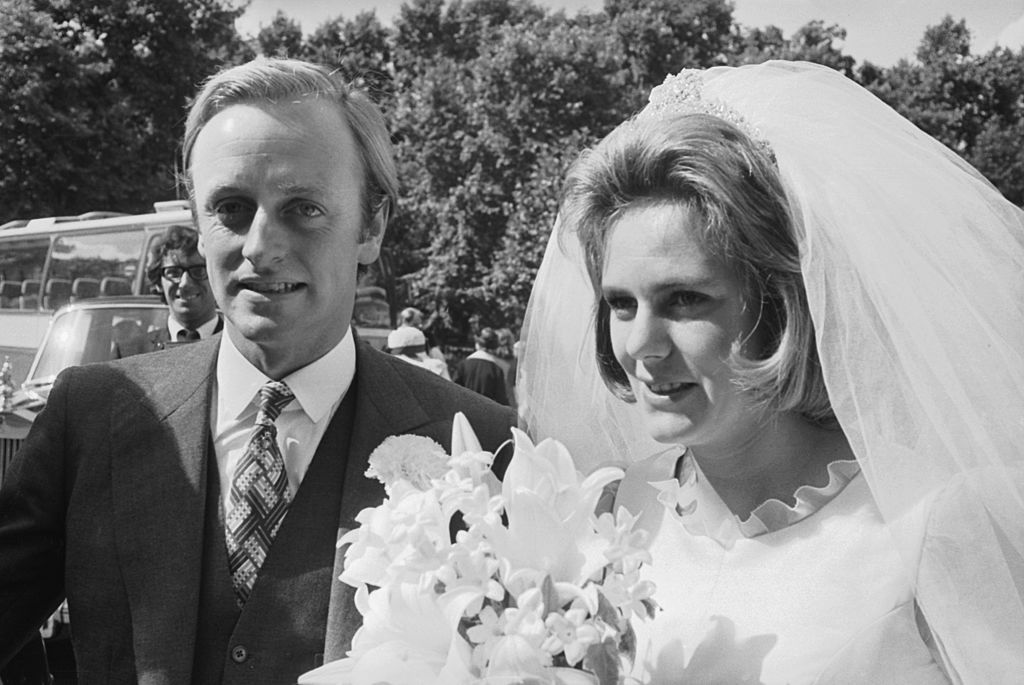 Camilla and Andrew had two children, Tom and Laura, and Diana, who used to work as a nanny, would often help Camilla look after them. The ladies would also do lunch from time to time.
The role Andrew had in Charles and Diana's wedding
In the documentary, Wallis Simpsons — Royal Stories, it was revealed that Charles wanted to know if Andrew would like to be a part of his wedding and asked if he wanted to be head of security. The job was grand considering it was the wedding of the future king.
"[Charles] chose Parker Bowles to be his head of security when he finally married Diana, his personal bodyguard riding beside the royal carriage after the ceremony," the documentary's narrator noted.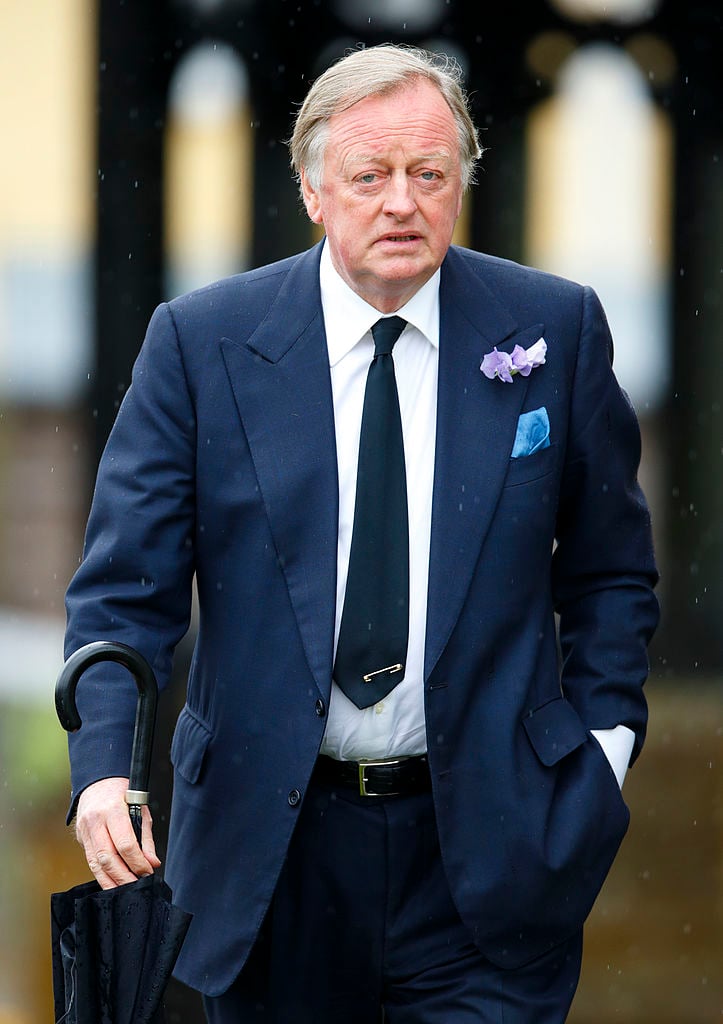 "Historically, the ceremonial side is the most important side. But at the same time, there is the protection side, the security side," Andrew said about the job at the time. "You know as well as I do, everyone knows, [Charles is] a marvelous leader and a marvelous man."
Years later the world learned that Camilla and Charles were having an affair.
The future-duchess and her first husband divorced in 1995 followed by Charles and Diana the next year. Andrew married Rosemary Pitman in 1996 before Camilla and Charles tied the knot in 2005.
Despite his ex's very public extramarital affair with the Prince of Wales, Andrew remains on good terms with her and the rest of the royals. In fact, he is the godfather of Princess Anne's daughter, Zara Tindall.
Read more: Royal Fans Are Furious Over the Shocking Thing Camilla Did With Princess Diana's Jewelry