The Surprising Star Dax Shepard Dated Before Kristen Bell
Is there any other couple in Hollywood cuter than Dax Shepard and Kristen Bell? The two Hollywood stars have been married since 2013 but have been together since 2007.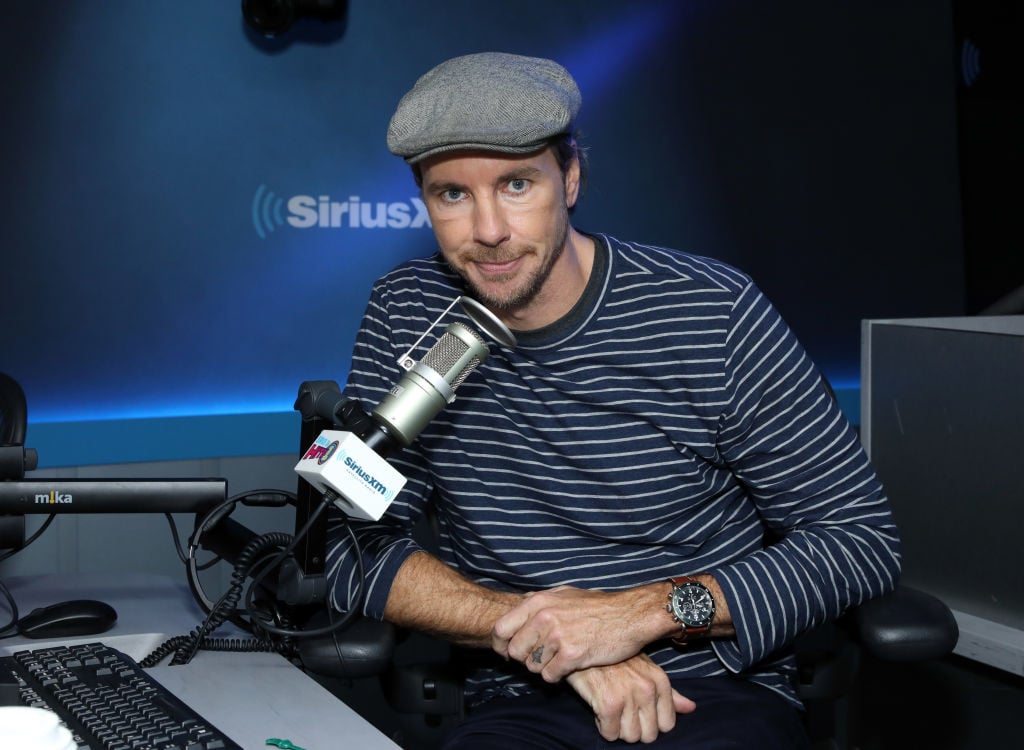 It's hard to imagine a time when the dynamic duo wasn't together. But as we know, the two actors dated other people before finding their way to each other.
Recently Shepard invited one of his exes onto his podcast Armchair Expert, and we have to say, the conversation didn't go quite as expected.
How Kristen Bell and Dax Shepard got together
Bell and Shepard seem to be perfectly matched. Seriously, the fact that Shepard brought his wife a sloth for her birthday shows that these two were destined to be together.
But before Bell had anything to do with the former Parenthood star, she briefly dated another Hollywood actor. Bell told US Weekly that she dated former Glee star Matthew Morrison while they both attended NYU. The actress joked that because of this relationship, Morrison is her favorite part of Glee.
Shepard has was linked to several famous faces before he met the Veronica Mars actress. The actor dated Briegh Morrison in the early 2000s. Not much is known about that relationship, but judging by his comments to Ashton Kutcher during a 2018 podcast, Shepard wasn't the best of boyfriends.
After Morrison, Shepard was rumored to be dating former Olympic figure skater Tara Lipinski. But it was Almost Famous star Kate Hudson that Shepard invited to a recent podcast taping.
Wait – Dax Shepard and Kate Hudson?
If you didn't know that Shepard and Hudson knew each other, let alone dated, you're not alone. The news took us by surprise too. But it kinda makes sense. Hudson has that same bubbly, hard-to-resist personality that Bell does.
So just when did they date? According to the stars, they briefly dated in 2007. In other words, right before Shepard and Bell began met.
The two actors revealed that their relationship started as a joke. They met through mutual friend Tobey Maguire. But it wasn't until a year later that the two began "dating."
When the couple ran into each other at a restaurant, they decided to have some fun with the paparazzi. They pretended to be in a relationship, even shooting nasty glares at the photogs for "invading their privacy." But what started as a joke quickly, albeit briefly, turned into a relationship.
From the sounds of it, the two were at different stages in their lives when they got together. Shepard said he felt inadequate in the glow of the actress's fame, but she also suggests that she knew he wanted a family. The two went their separate ways and soon after the actor met the girl that would later become his wife.
Dax Shepard and Kristen Bell were meant to be
Like every relationship, the couple's marriage has had its ups and downs. The couple will never admit that they have the "perfect relationship." They've admitted that there's no shame in going to marriage counseling.
But while they have their struggles, they are still arguably the couple you hope to be. The couple is always praising one another and last year, Bell shared an emotional post praising her husband's commitment to sobriety. It's clear they support one another and always lift each other up. When it comes to Hollywood relationships, Bell and Shepard are doing it right.