The Surprising Way Cardi B Inspired 'Little Women' Director Greta Gerwig
It's not uncommon for celebrities to offer shout-outs and praise for fellow artists in their field. Recently, during her guest appearance on The Tonight Show Starring Jimmy Fallon, Greta Gerwig did just that. She was discussing the production of Little Women, a project Gerwig directed, and how she found much-needed inspiration from an unlikely source – Cardi B. So, what did Cardi B offer that was so inspiring? 
Greta Gerwig's 'Little Women' success
Rotten Tomatoes gives Little Women a 95% on the Tomatometer, and it carries a 93% audience score. The critics cite that the cast is smart and stellar, while Gerwig's sensitive retelling of this legendary literary work is brilliant.
The New Yorker's review included accolades for some of the best costumes. While this Louisa May Alcott novel has been remastered for the screen many times, Gerwig's take is getting high marks.
Considering she had an all-star cast to work with including, Meryl Streep, Emma Watson, Florence Pugh, Laura Dern, and Saoirse Ronan as Jo March, it's hard to think Gerwig's had any worrying to do at all. So, what had her in need of inspiration?
Why did Greta Gerwig need inspiration?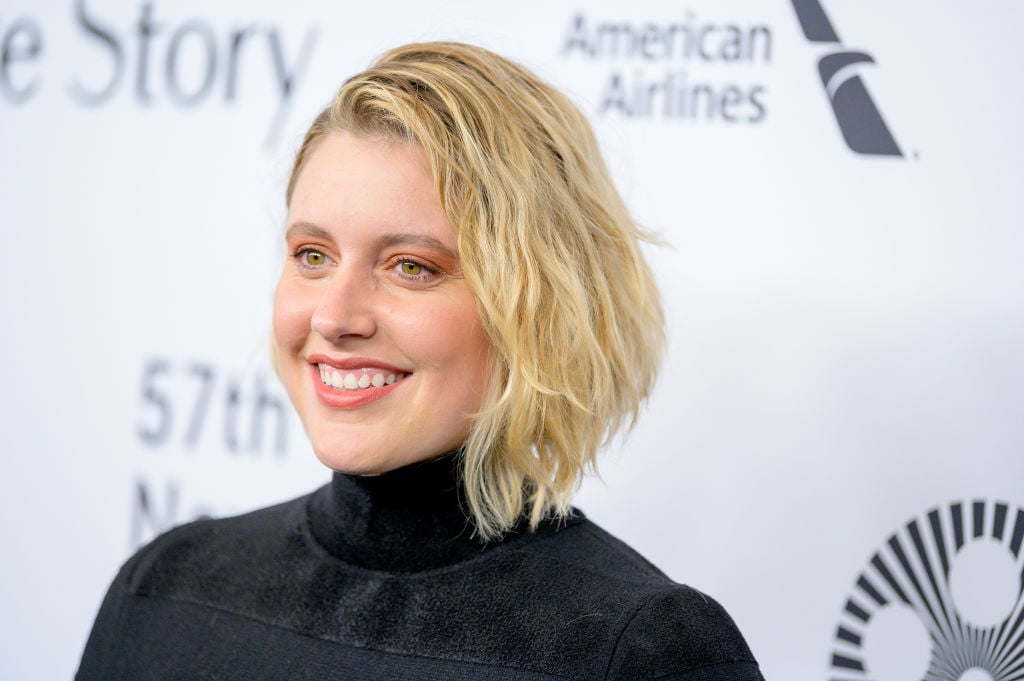 It was a highly guarded secret at the time, and no one knew. Gerwig was pregnant during the production of Little Women. The world didn't learn about her baby until the media spotted her and Noah Baumbach in New York City with a stroller.
In fact, not even the cast and crew of Little Women was privy to Gerwig's expectant condition. This means she would have had to have some serious ninja and incognito skills, considering she was six months along when they finished shooting the film.
As she pushed through the daily grind of directing and bringing her project to life, she was struggling privately with pregnancy symptoms, unbeknownst to her co-talents. She told Jimmy Fallon about going home and worrying that everyone would think she was chubby, when in fact, she was with child.
It's common for women to experience varying degrees of hormonal changes, fatigue, or nausea during their pregnancies. Keeping those types of conditions on the down-low during a high-profile movie production was certainly tough for Gerwig.
How Cardi B kept Greta Gerwig going
Gerwig gives considerable credit to keeping her secret pregnancy sanity to Cardi B. She laughed with Fallon about going home and loading up Cardi B Instagram videos to make herself feel better.
Gerwig says Cardi was a "huge inspiration," and she felt connected to another woman who had experienced similar struggles with work and pregnancy. She was also inspired by Cardi B's honesty about her personal journey through good and bad hair days, and heartburn. Cardi B's authentic venting about her pregnancy trials gave inspiration to Gerwig.
"She's amazing! She's making videos and complaining about things! She's wonderful! I've just been very moved by women who've claimed all of it," Gerwig went on to say.
Cardi B's dedication to authenticity and keeping it real
Cardi B, whether you're a fan or critic, is always committed to keeping it real. The rapper is not afraid to be vulnerable and is unapologetic for being honest. She canceled her tour with Bruno Mars because she wasn't ready emotionally nor physically to come back yet.
She shared another post on Instagram about the emotional roller coaster effect of postpartum life. It's sentiments like these that had women everywhere saying, "We hear you, sister!" It's this type of transparency that Gerwig says was a true inspiration for her.
It's refreshing to see public kindness and support, especially among celebrities. When it comes to pregnancy, it's clear that Cardi B served as a primary source of inspiration for Gerwig. We venture to guess that there were countless other women out there who also followed Cardi's pregnancy journey too.