The Surprising Way Minnie Driver Found out Matt Damon Broke up With Her
Oprah played a role in the breakup of Matt Damon and Minnie Driver.
Breakups are hard. Maybe that's why Matt Damon broke up with Minnie Driver on a talk show instead of to her face in 1998. Learn more about how Driver found out she and Damon were no longer a couple ahead.
The two actors starred opposite each other in Good Will Hunting as love interests. Life imitated art because the two started dating. 
Damon won an Oscar for Best Original Screenplay for his work on the film, catapulting to him to A-list status in Hollywood.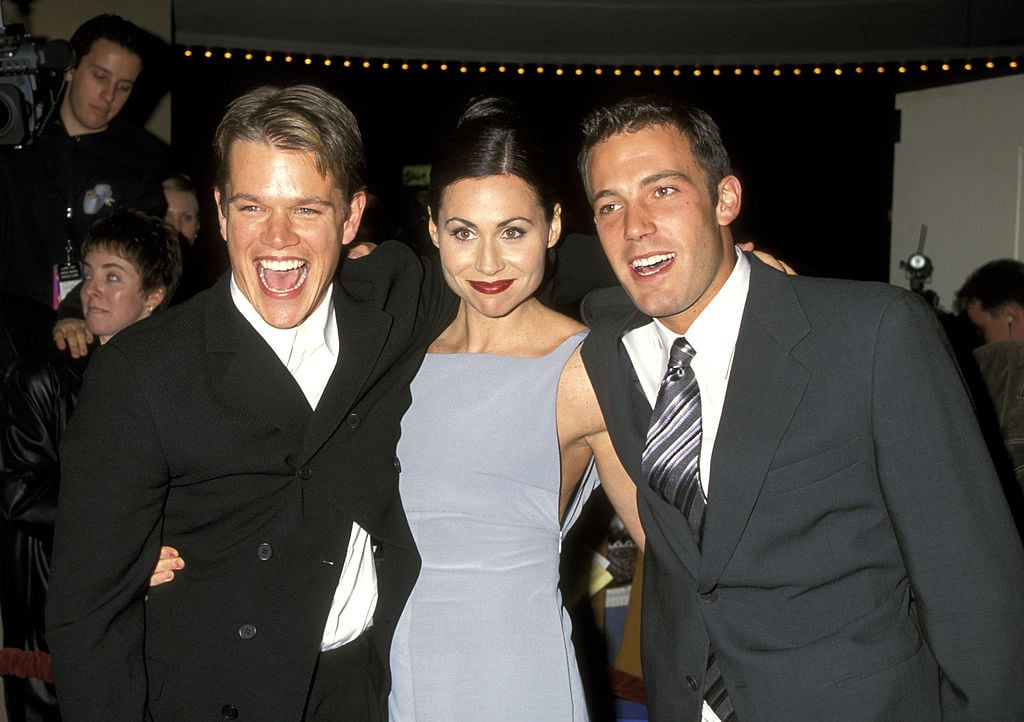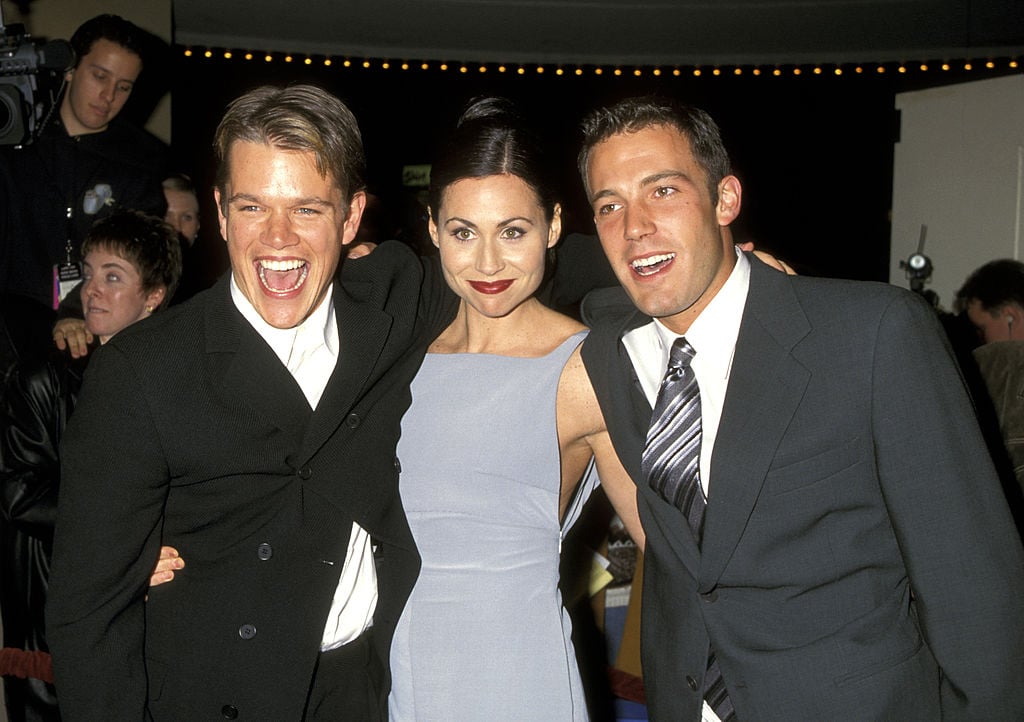 He and Ben Affleck, his best friend and co-star of the film they wrote together, gave an endearing speech when they won America couldn't help but love. 
Driver also received an Oscar nomination that year but lost to Kim Basinger for her role in L.A. Confidential for Best Supporting Actress.
As a result of his success, Damon began appearing in the news and on TV much more after his big Oscar win at 28 years old. 
During an interview with Oprah Winfrey, Damon told the now-media executive he didn't have a girlfriend. Driver thought they were still dating. 
How Minnie Driver reacted to Matt Damon breaking up with her on TV
In a July 1998 interview with the Los Angeles Times, Driver spoke candidly about her and Damon's very public breakup. 
"It's horrendous breaking up with someone anyway, but to have it be so public and to be cast in a role that I would never play if they were paying me–this wronged woman! It's unfortunate that Matt went on 'Oprah'; it seemed like a good forum for him to announce to the world that we were no longer together, which I found fantastically inappropriate. Of course, he was busy declaring his love for me on [the Late Show with] David Letterman a month previously."

Minnie Driver on Matt Damon breaking up with her on national TV.
Driver 'was completely in love with Matt'
In March 2012, 14 years after the breakup, Driver revisited the topic during an interview with The Telegraph. 
Driver explained how her feelings for her co-star changed drastically from her initial audition to shooting the movie. 
"In real life, by the time we filmed this scene, I was completely in love with Matt. I was blown away by his commitment to me as an actor, he was cute and intelligent and altogether a really charming package," she said. 
"I was young and I fell for him – it's an occupational hazard," Driver added."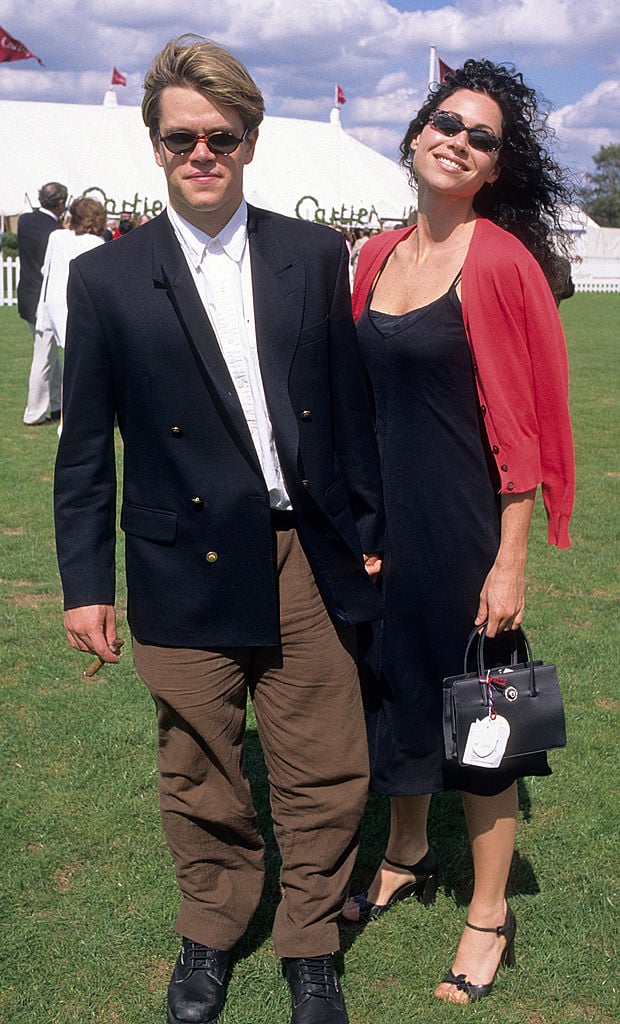 Then she addressed how their relationship changed after Good Will Hunting became a success, earning nine Oscar nominations. 
"Suddenly the interest in Matt and me as a couple went bonkers," Driver recalled. "But then we split up very publicly that April, which was grim, and it turned from this beautiful thing into something so dark."
Driver ended the interview by saying she wished she and Damon had ended their relationship on better terms. 
"I'm always really sad that we didn't stay friends because it was absolutely incandescent making that film. It was a beautiful experience and I'm so proud of that time," she said. 
Most recently, Driver has been starring in the TV series, Speechless, while Damon has been predominantly producing films instead of acting in them although he will star in Ford v Ferrari out later this year.