The Sweet Details Behind Adam Driver's Private Marriage
Adam Driver is an actor who has gained a lot of popularity in recent years. In 2012, he rose to fame playing Adam Sackler on the HBO show Girls. These days, he is also famous for his role as Kylo Ren in the Star Wars film series.
It's clear that many people are familiar with Driver's work, but not everyone really knows much about Driver's personal life. There is a reason for that: Driver is notoriously private about these things.
However, for those who are curious about Driver's love life, we have some sweet details about his marriage below.
Who is Adam Driver's wife?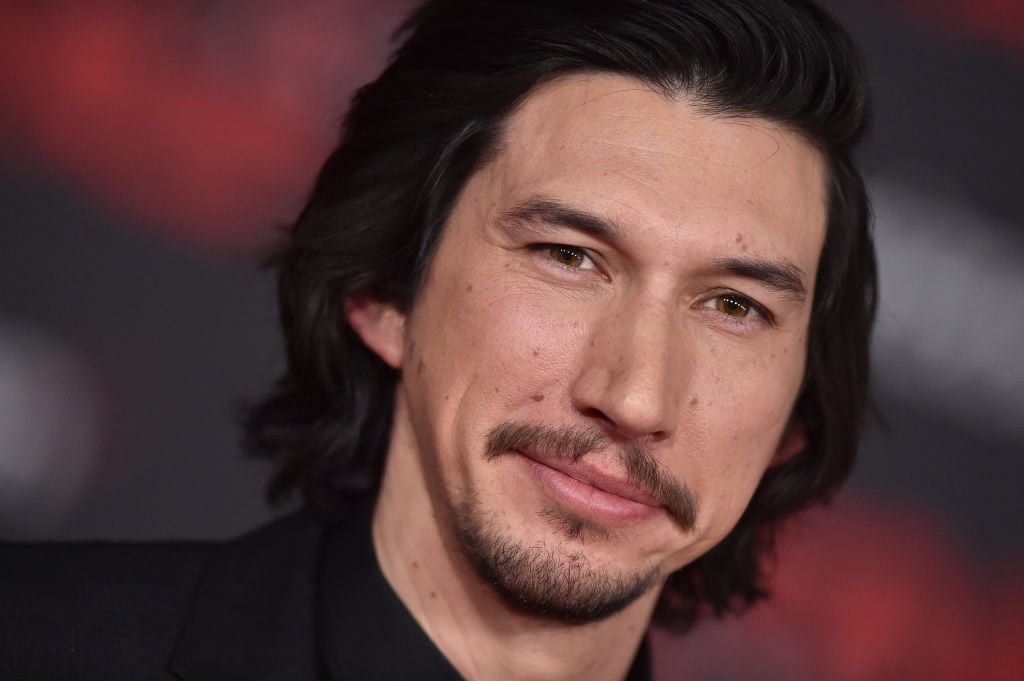 Driver is married to Joanne Tucker, who has had a couple of film credits to her name, including an appearance in Girls.
Driver and Tucker met when they were studying at the Juilliard School for Drama in the early 2000s. Driver actually enrolled at the school after a stint in the Marine Corps.
He once shared with Broadway.com that he initially had a hard time adjusting to college life and "used to a very aggressive way of talking to people." However, he eventually learned how to communicate well with his classmates.
Driver also credited Tucker for helping him with the transition, especially when it came to living in New York City.
"She taught me what Gouda cheese is," he said, "and that you shouldn't talk with your mouth full and spit on the sidewalk."
Driver and Tucker started dating at Juilliard. The couple went on to get married in a private ceremony in 2013.
Adam Driver and his wife keep their lives very private
Driver is a Hollywood star now, which means there are no doubt many fans who are dying to learn more about his personal life. However, Driver and Tucker have been insistent about not sharing with people too much about their family.
In fact, Driver and Tucker have a son who is around 3 years old, but no one knew about the child's existence until Driver accidentally let this information slip. When speaking to W Magazine in early 2017, he talked about his love for his dog and accidentally mentioned his kid.
"I look at my dog—this sounds so absurd, but it's not—I don't know that I could love anything more," Driver said. "Like, I have a kid—oh, uh, maybe—and will be like, 'Eh, you know.' But the dog!"
In 2019, Driver talked to the New Yorker about why he likes to keep his life on the down-low. The actor compared this task to a military operation.
"My job is to be a spy—to be in public and live life and have experience," he shared. "But, when you feel like you're the focus, it's really hard to do that."
Adam Driver and his wife founded a nonprofit organization
Aside from raising their son, Driver and Tucker also spend a lot of time working on their nonprofit organization. In 2006, the two of them founded the organization Arts in the Armed Forces, which focuses on bringing arts programming to service members, veterans, and their families.
According to the organization's website, the goal of Arts in the Armed Forces is to "use the shared experience of art and/or military training to encourage an exchange of ideas across ranks, and between service members and artists."
The organization also prides itself on providing performances that feature diverse cast members.
"Our readings are minimal by design…we throw away sets, costumes, lights…we just read a great play with great actors and have a conversation afterward," Driver once shared. "I know it's a common adage in acting to say 'we're not saving lives,' but I think art does save lives. It just brings people out of the dark."