The Sweet Reason Why Gigi Hadid Says She's a Feminist
Model Gigi Hadid identifies as a feminist for this wonderful reason.
Gigi Hadid is a supermodel, super-daughter, and all-around sweet person. She feels the way she wants to show that she is a feminist is to be a support to other women.
The more we learn about her design abilities (she has worked with Tommy Hilfiger for FAO Schwarz and has said she would love to design a theme park); her work with UNICEF, where she focuses on refugee children in Bangladesh; and her ability to create a sisterhood of supportive colleagues around her; the more we realize she has found success in all areas of her life.  
How did Gigi Hadid get her name?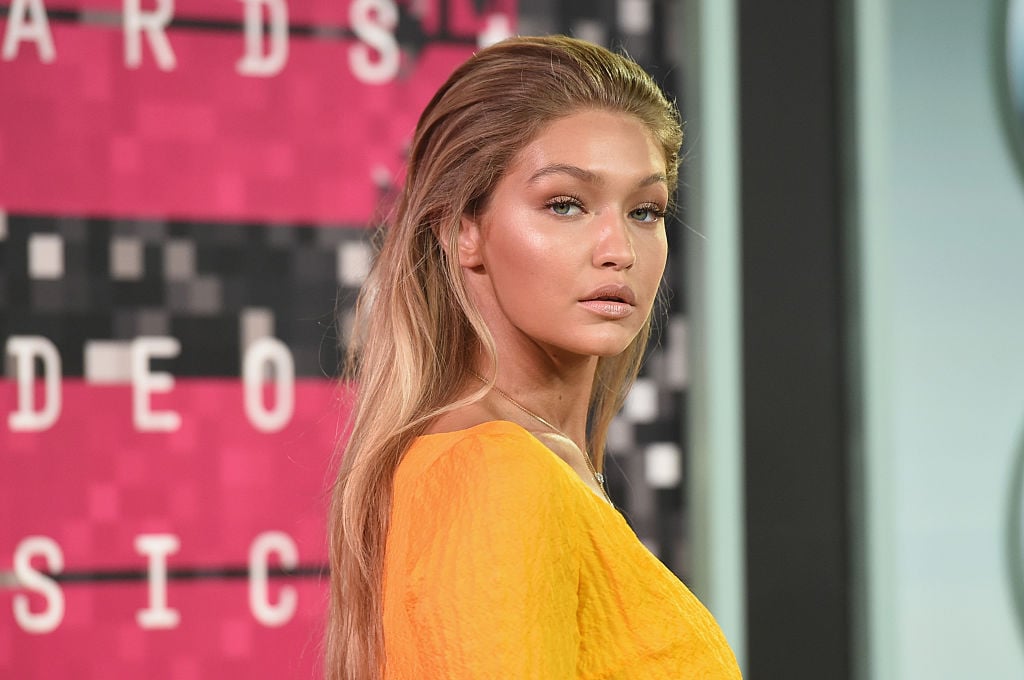 Gigi was born on April 23, 1995, and her parents named her Jelena Noura Hadid. As a child, her mother would call her Gigi at home, but outside the house, the nickname wasn't used until grade school.
In a 2015 article in the Daily Mail, she shared how she became known as Gigi.
"In the first or second grade, there was a girl named Helena, and with my name being Jelena, it was confusing for the teacher who had to call out our names." Additionally, Gigi said, "The teacher asked my mom if I had a nickname, and my mom said that she calls me Gigi sometimes, and that's when the name stuck."
Who is Gigi Hadid's father?
Mohamed Hadid is a Jordanian American who migrated to the United States with his parents. He started his career restoring and selling classic cars and eventually moved on to real estate development.
Mohamed became known for building mansions and luxury hotels mostly in the Bel Air area of Los Angeles. Before marrying Gigi's mother, he was married to Mary Butler, and they had two daughters, Alana, and Marielle.
He also is an accomplished athlete and once represented Jordan in the Winter Olympics.
Who is Gigi's mother?
Yolanda van den Herik is a Dutch American who was raised in the Netherlands. She became an international model after she was spotted by, and signed to a contract with, Eileen Ford of Ford Models.
Yolanda modeled for 15 years before meeting and marrying Mohamed Hadid. They had three children Jelena "Gigi", Isabella "Bella", and Anwar, all of whom are models.
After divorcing Mohamed, she married music producer David Foster. Yolanda has starred in several reality TV shows including, The Real Housewives of Beverly Hills, Project Runway, and Making a Model with Yolanda Hadid.
How did Gigi Hadid handle her parents' divorce?
Divorce is never easy, but it seems like Gigi's parents tried hard to lessen any negative impact it had on their children. Gigi said in a Variety interview: "Even though my parents got divorced, they never showed me the negative side." She added, "My parents were always supportive of and spoke positively about each other, and that showed me so much strength in my mom."
Gigi also watched her mom struggle with Lyme disease and with her divorce from Foster. Gigi learned to be a strong woman from these experiences.
Why does Gigi Hadid say she is a feminist?
Gigi Hadid was asked in the Variety interview, "Have you always been a feminist?" Hadid's reply was: "Yes, because I saw my mom take so much control over her life."
And continuing on in the interview after talking about her parent's divorce, she said: "I wanted to be a bridge between people as someone who helps people accept each other."
Hadid then concluded: "I think that's how I want to be a feminist, as someone who helps women celebrate one another."
Wow, in the often-cutthroat world of fashion and modeling, Hadid has proven it does not have to be that way. And it doesn't get much sweeter and more feminine than women wanting to support and celebrate each other. Way to go Gigi!