The Sweet Way Blake Shelton Tried to Impress Gwen Stefani Before They Dated
Before Blake Shelton and Gwen Stefani were an item, the country singer tried to win over his lady love in an adorable way.
Blake Shelton and Gwen Stefani are one of the cutest couples in the entertainment industry and a fantastic example of how opposites attract. Shelton comes from a country background, while Stefani is the ska rock/pop queen. So how did this surprising couple end up together? It turns out that Shelton decided to highlight their common interests to get her attention. 
How Blake Shelton impressed Gwen Stefani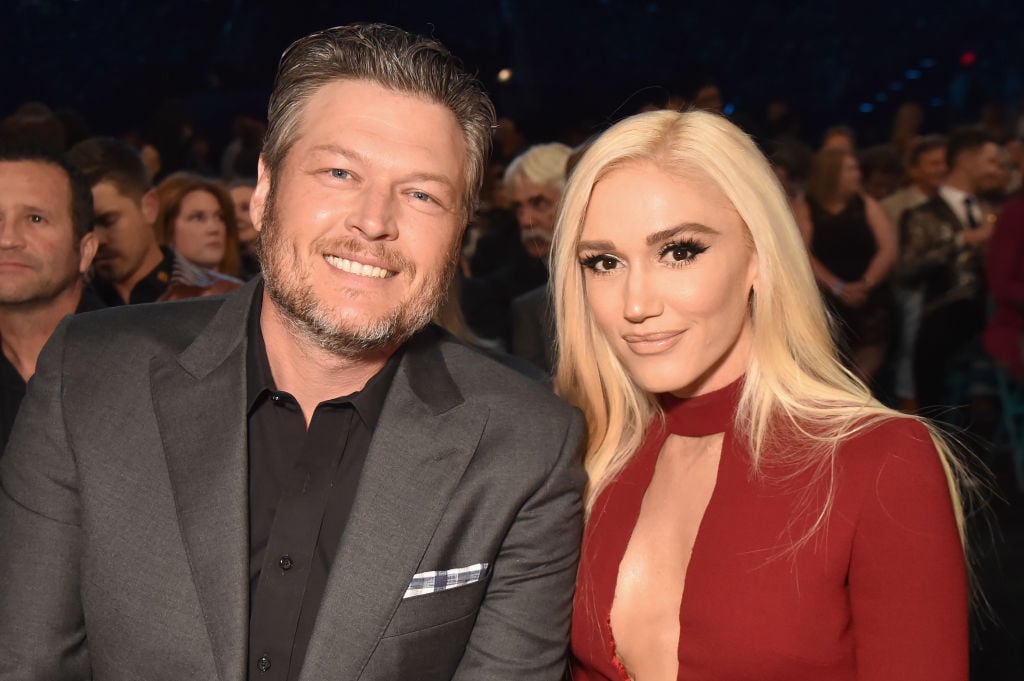 Since Shelton and Stefani are both big names in the music industry, it makes sense that their romance would begin with a song. They met while working together on The Voice. But before the two could become a couple, Shelton had to think of a way to get his crush's attention. 
"I actually wrote that song, started it just to try to impress her, to be honest with you," Shelton told Today after the couple performed Go Ahead and Break My Heart as a duet on The Voice in 2016. "And I sent it to her just half done…and she wrote the next verse and sent it back to me. And so it was like, oh, we've got a song together. That's kind of cool."
But the fact that it worked kind of surprised Shelton just because he and Stefani are so different in their music styles.
"It's a little weird," he said. "We could not be, on paper, any more different. I mean, I'm a country singer and she's a ska, rock, pop, whatever it is…and it's just an odd idea. But man, it's a lot of fun. I've gotta be honest about that."
Fortunately, even with the contrast between them, Shelton and Stefani hit it off, bonding over their recent divorce experiences. Shelton had just ended his marriage to country music star, Miranda Lambert, and Stefani had divorced rock star, Gavin Rossdale. 
Will Blake Shelton and Gwen Stefani get married?
Shelton and Stefani have been together ever since, and it's apparent to everyone how well they work. Even their friends approve of their relationship. According to People, Adam Levine, the couple's former co-star on The Voice told Howard Stern: "They're so in love it's disgusting." 
The couple is living a quiet life together, mostly outside of Hollywood, on their Oklahoma ranch. But this last holiday season, rumors of an engagement sparked renewed interest in the couple.
International Business Times reported that Shelton had asked Stefani to marry him, once again using a song to capture her attention. According to the rumor, he played his guitar while singing a song with the words, "Will You Marry Me," and then got down on one knee. 
However, even though both Shelton and Stefani have claimed to be open to the idea of a wedding, they haven't confirmed any engagement rumors at this time. After fans thought they noticed a diamond ring on Stefani's finger, she told E! News: "When I have something to say, I'll say it."
Blake Shelton and Gwen Stefani are still making music together
They've been together for a few years now, and may not have to worry about impressing each other so much anymore, but Shelton and Stefani are still working on music together. Recently, for Shelton's new album, God's Country: Fully Loaded, the couple released a duet titled, Nobody But You. 
The song is a sweet ballad between lovers who are singing about their appreciation for each other and the journey that brought them together. It's the perfect song for Shelton and Stefani, who always seem really happy together. Reports indicate that the couple will be performing Nobody But You at the 2020 Grammy Awards.