The Sweet Way Ed Norton and Dax Shepard Surprised Each Other With Their First Pregnancies
Seeing celebrity friendships in action can be really endearing. Since so many of stars' everyday moments end up captured through the media, it's like getting to be a fly on the wall when these friends get together and share details about their lives and experiences. That was the case when Edward Norton appeared on Dax Shepard's podcast Armchair Expert. 
In addition to exploring how the pair met and the various perspectives they take on the craft of acting, the two men also recounted an adorable story of a time they shared their first pregnancy announcements with each other.
'Armchair Expert' offers intimate glimpses between friends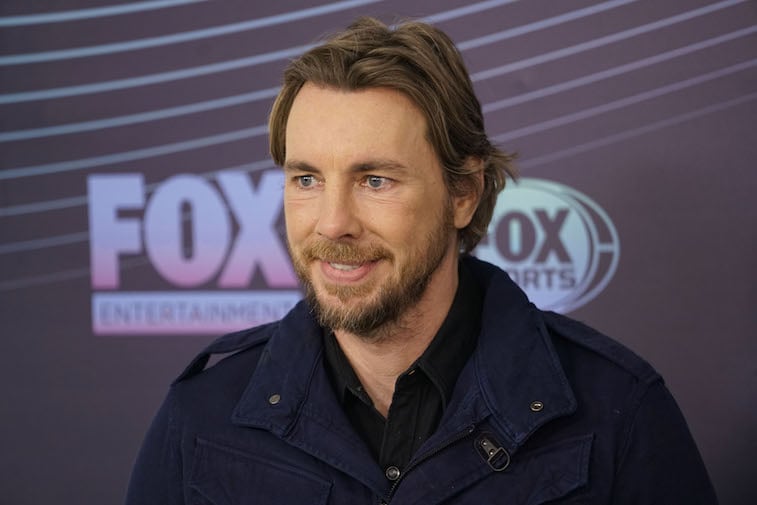 RELATED: Dax Shepard's Love of Cars Started Way Back in High School
Dax Shepard has been hosting the podcast Armchair Expert since February of 2018. Over the years, the show has served as a chance to get an up-close and personal look at Shepard's friendships as well as hear some fascinating perspectives from celebrities and experts of many backgrounds.
Often, the show provides some real moments of intimacy and companionship between Shepard and his guests. In fact, his very first episode featured his wife, Kristen Bell, and the two opened up bickering. 
Guests on the show have included Mila Kunis, W. Kamau Bell, Justin Long, and many other celebrities. The conversational style of the show means that the guests often get to open up about their life experiences in unscripted and surprising ways. Many of the conversations feel more like two friends chatting over drinks than a polished, public-facing piece of writing, and that's exactly what makes the show so popular.
Edward Norton and Dax Shepard are both balancing family and work
One thing that Norton and Shepard share is their experience of balancing their family life with work. Norton has been married to Shauna Robertson since 2012. The pair wed in a secret ceremony and have kept a low profile despite having a six-year-long relationship before officially tying the knot.
They reside in Manhattan and share a son named Atlas, who was born in 2013. It's clear that Norton prefers privacy around his family and shares very few details about his personal life. 
Dax Shepard, on the other hand, leans the other way. He and his wife Kristen Bell are very public about their marriage, the work of parenting, and many other details of their personal lives. Fans love their hilarious social media posts that share some less glamorous parts of family life, and many see the duo's honesty about the effort of making a marriage work as refreshing and inspirational. Shepard and Bell share two daughters. Lincoln was born in 2013, and Delta was born in 2014.
Edward Norton and Dax Shepard surprised each other
RELATED: Dax Shepard Was Too Humiliated to Tell Kristen Bell He Broke His Hand
Norton and Shepard were both expecting babies around the same time in 2013. Both men were excited about their daddy-to-be statuses and wanted to share the news in a way that helped express that feeling. When Norton appeared on Shepard's podcast, the pair recounted the hilarious and adorable moment that they broke the news to each other. 
The two couples met for lunch at a vegan restaurant. Shepard recalls that both couples had brought ultrasound pictures to share the big news: "we had brought an ultrasound picture of Lincoln and hid it somehow and you guys had brought an ultrasound picture of Atlas." Both had the same idea. They would hide the ultrasound picture in the menu so that the other couple would see it.
Shepard opened up his menu to see the picture of little Lincoln, and Norton recalled his response: "And your face, your face at the moment, when you went, he does, 'We're ordering the same thing,' and you flipped it around. That was crazy."
That's the moment they realized that they were both sharing the same exciting news. It also meant that they had a built-in network of understanding support for the years to come. Norton remarked, "When you realize we got a couple friends who are on the ride in sync, it's a good feeling."