The Sweetest Thing Sandra Bullock Ever Said About Matthew McConaughey
The days are long behind us when Sandra Bullock and Matthew McConaughey were dating. Although they've gone their separate ways, it's nice to remember the relationships that once were. Bullock actually said the sweetest thing about McConaughey long after they broke up, showing just how close they still are.
When did Sandra Bullock and Matthew McConaughey date?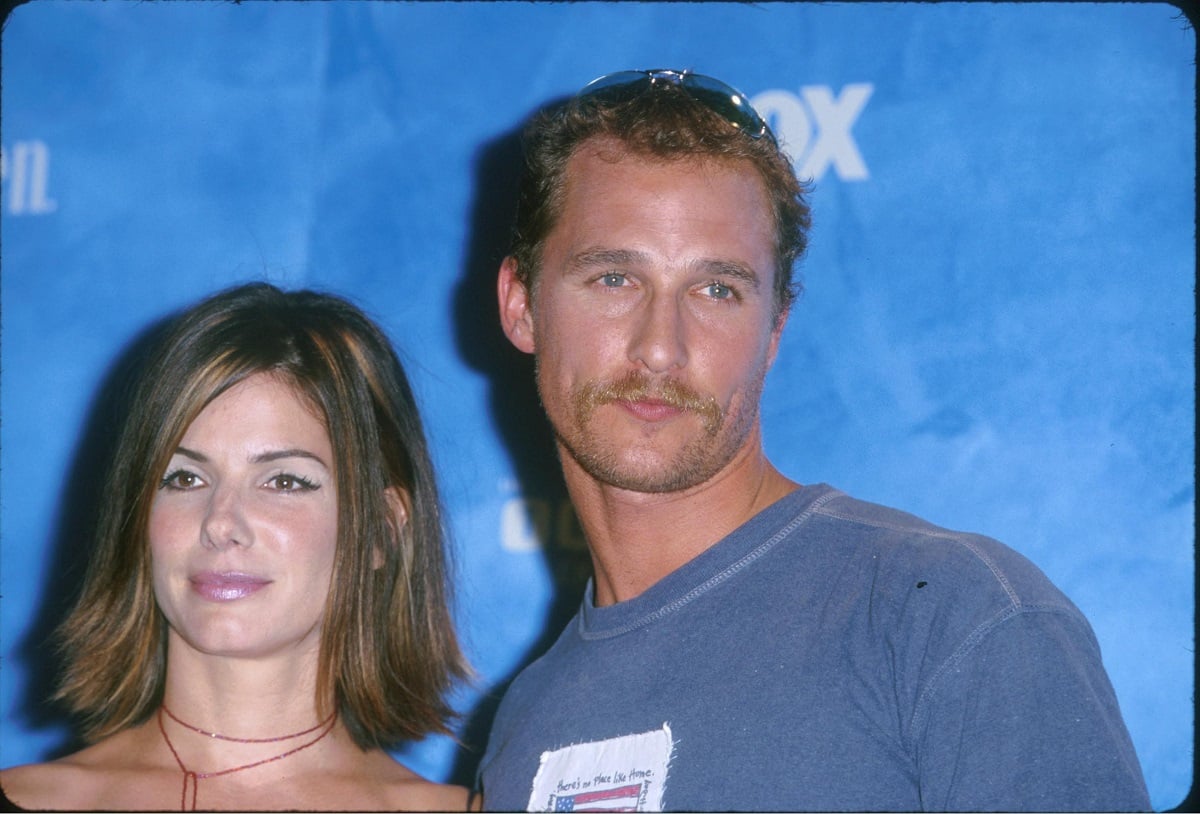 Bullock and McConaughey were together many years ago. However, now McConaughey is happily married to Camila Alves, a model and designer. They first dated in 2006, and were married in 2012 and have three children together, according to Hollywood Life. But before the happily wedded bliss, McConaughey dated some other famous women, including Ashley Judd and Penelope Cruz.
McConaughey actually dated Bullock in-between these two leading women. The celebrities' romance blossomed on the set of A Time to Kill in 1996. This movie rocketed McConaughey to stardom, and it turns out Bullock helped get him the life-changing gig.
According to E News, the relationship lasted for about two years after Bullock managed to get him in the movie. However, the actors weren't quick to give up information about it when it was playing out, choosing to clearly be more private about what was going on in their personal lives.
The sweetest thing Sandra Bullock ever said about Matthew McConaughey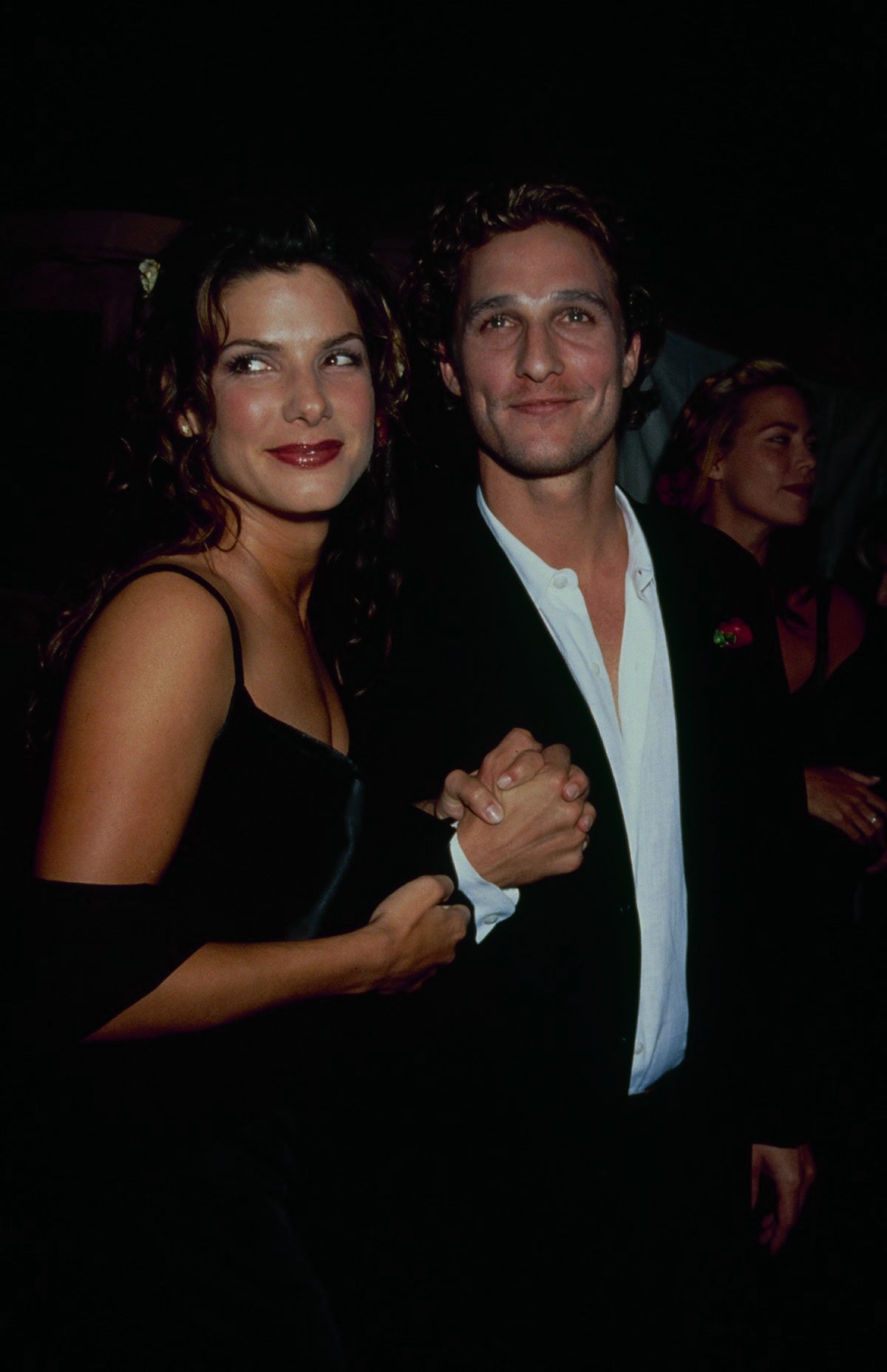 Although each of them went on to date other people, they've stayed close over the years, and consider themselves friends despite their romantic past. Bullock revealed the sweetest thing about her ex-boyfriend, saying she feels "very cared for" by him. She also said that she knows that they will always "stay close," which just goes to show how strong of a connection the two share.
In 2003, Bullock spoke to Cosmopolitan, during which time McConaughey was referred to as her "ex." She was asked about being friends with McConaughey, and how she makes that situation work.
"It's the work we both put in," Bullock revealed. "There's a great amount of respect and love. I feel very cared for by Matthew. No matter where he is in his life or where I am in mine—he could be married—I know we would stay close."
Who is Sandra Bullock currently dating?
Of course, Bullock has dated a variety of people since McConaughey, including a musician named Bob Schneider and fellow actor Ryan Gosling. She was even married to Jesse James for a time. But who is she currently dating? It turns out Bullock is in a long-term relationship with someone she met back in 2015.
The lucky guy is named Bryan Randall, a photographer. According to People, Randall was also a model for 20 years, which means he's used to the spotlight just like Bullock. There have been rumors of marriage between them many times over the years, but nothing has been officially confirmed by either Bullock or Randall.
Although relationships have come and gone for both Sandra Bullock and Matthew McConaughey, the two remain quite close despite their prior romantic involvement. It's nice to know that despite everything, they've found a lasting friendship together.