'The Talk' Co-Host Eve Admits Conversations Within Her Interracial Marriage Are Hard Amid Anti Police Brutality Protests
Eve has been married to Maximillion Cooper for four years. Eve says she and Cooper are having difficult conversations surrounding race as protests continue around the world.
Nationwide conversations continue to be had as protesters march on in the aftermath of the death of George Floyd. Celebrities are participating in protests and speaking in interviews and on social media unlike ever before on racism and police brutality. Eve has been giving her perspective on things daily on The Talk, but she's also having conversations at home with her husband, Maximillion Cooper.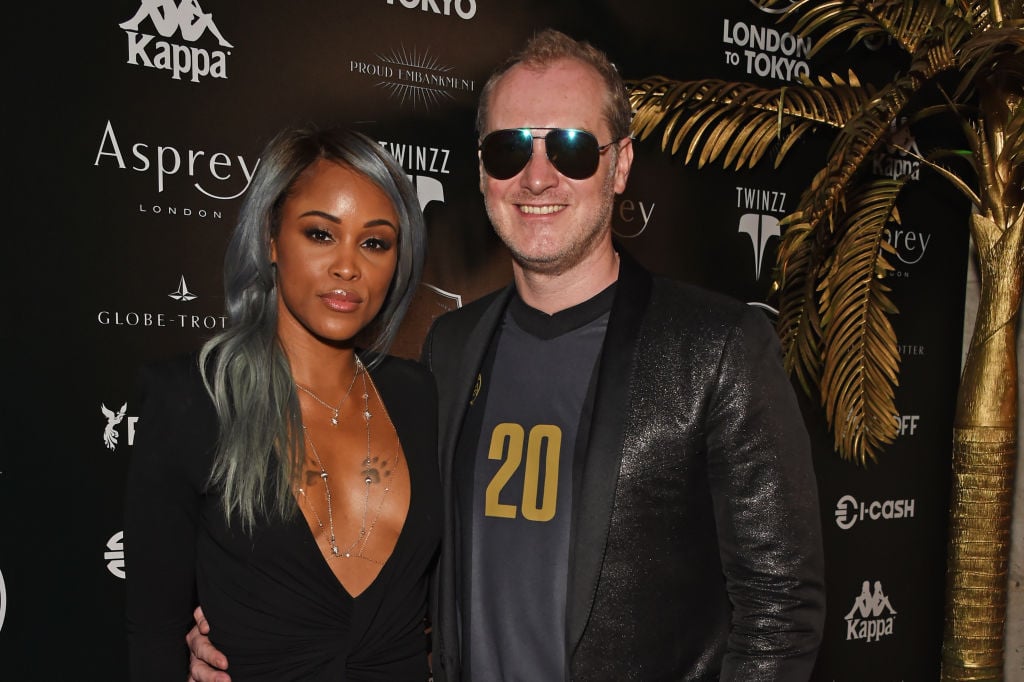 She revealed that the discussions of racism have been particularly difficult, and uncomfortable, as her husband is white. Still, they are navigating through things together as he is dedicated to trying to understand his wife's experience.
Eve is married to Maximillion Cooper and they've taught one another about their cultural differences
Eve and Cooper began dating around 2010. They married in 2016 in a beach ceremony in Ibiza, Spain. Together, they raise Cooper's four children from a previous relationship and co-parent with Cooper's ex. 
Cooper is a successful entrepreneur with businesses in racecar driving, most notably Gumball 3000, a motor rally that takes place on public roads on a different route internationally each year.
Eve has been open about the fact that he is the first person she's been in a relationship with that is white – and she is the first woman he's dated that is Black. 
Together, they've taught one another about their cultural differences. One of the things she educated him on early is Black hair care, particularly how long a woman's hair can take to get done.
Related: 'The Talk' Co-Host Eve Celebrates 20th Anniversary of First Album
"I was actually getting my hair done. I was at a salon actually, in a little suite. He walked in and I was like, what am I gonna do? Run?" she jokingly remembered once. "He was just like, 'Okay.' I'm his first Black girl anyway. He has gone through Weave 101 with me. He knows now that if I say, 'Babe I'm getting my hair done,' he's like, 'Well, how long?'"
She's also joked that Cooper is a bad dancer and she won't allow him to dance with her in public. As for Cooper, his musical worldview has expanded with his wife being a rapper.
Eve and Maximillion Cooper are having 'difficult and uncomfortable' conversations about racism amid anti-police brutality protests taking place throughout the world 
For Eve, she's gushed that Cooper is the best man she's ever been with. "We respect each other, we are the realest. It's the realest relationship I've ever had. He's my homie. All those sound like clichés but really it's working," Eve told People in 2016. "It's good! It's really good."
Despite their bliss, Eve admitted during a recent discussion with her co-hosts on The Talk that it's been difficult for Cooper to fully grasp what's been taking place throughout the world with anti-police-brutality protests and some forms of violence in the aftermath of George Floyd's death.
Prior to, the couple mainly spoke of their cultural differences, but not the systemic racism that impacts Black and Brown communities, particularly in America.
"I am in an interracial relationship. I am having some of the most difficult and uncomfortable conversations I think I've ever had, and vice-versa with my husband," she explained. 
While the conversations have been difficult and they've never had to have such tense discussions as such, Eve says the talks are necessary. 
"At the same time, it's a beautiful thing, because…I don't know his life through his eyes. He doesn't know my life through my eyes," she said. "All he can do is try to understand and try to ask the questions, and he wants to understand…but we have to be okay with being uncomfortable so that we can get to a solution."
She admitted that having to explain what's happening from her perspective as a Black woman who understands the strife is emotional, but she does feel safe with her husband in their discussions.