'The Talk': Who Is Jerry O'Connell, Sharon Osbourne's Official Replacement?
Earlier this year, The Talk shook things up when the show announced that Sharon Osbourne would not be returning after a heated onscreen argument with co-host Sheryl Underwood. Since then, the talk show has been looking for a host to replace Osbourne. Now, actor Jerry O'Connell has been announced as her official replacement, making him the show's first male host. So, who really is Jerry O'Connell?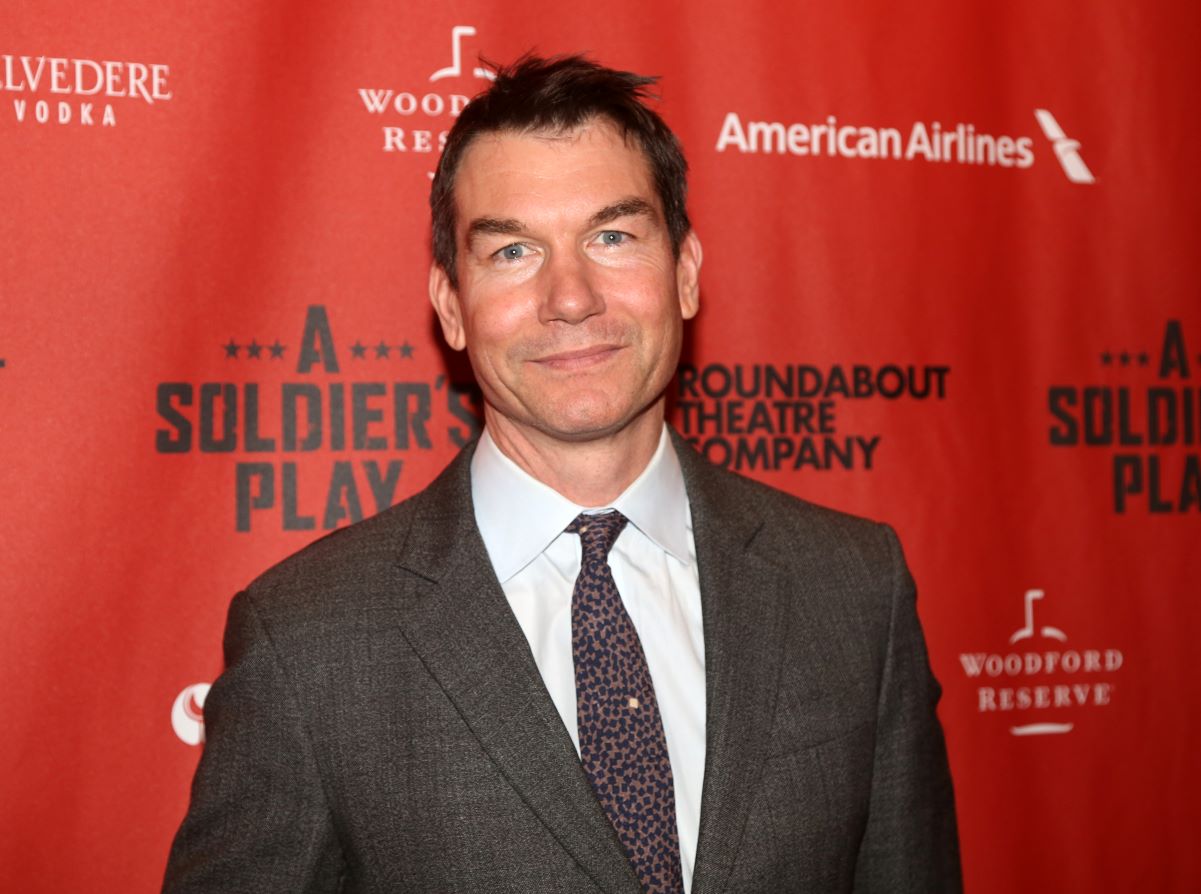 Who is Jerry O'Connell?
O'Connell began acting early in life, with his first gig as an actor being a commercial for Duncan Hines cookies. When he was 11, he appeared in Stand By Me. He continued doing commercial work during that time, but in 1988, he landed his first starring role in a Canadian sitcom called My Secret Identity. In 1992, he appeared in the ABC sitcom Camp Wilder with Hilary Swank.
Fans may know O'Connell for some of his bigger projects like Jerry Maguire, Scream 2, Crossing Jordan, and Obsessed. He also played Captain Marvel in the DC Universe Animated Original Movies short film Superman/Shazam!: The Return of Black Adam.
Is Jerry O'Connell married?
O'Connell is married to actor Rebecca Romijn, who is best known for her role as Mystique in the X-Men trilogy. The two just celebrated their 14th wedding anniversary.
"I love my wife," O'Connell recently told Entertainment Tonight. "It's not easy being married to me."
While on the show, O'Connell is going to try to protect his marriage and relationship with his two daughters, Dolly and Charlie.
"I'm trying to stay married," he quipped. "I'm hoping that my stint here on The Talk doesn't split us apart. That would be a bummer."
Because of this, he won't share everything on the show.
"With social media, they're up on it all…they read comments and they're like, 'Dad, why did you say that?'" he said of his daughters. "Yeah, certain things are off-limits, especially when you have daughters. I can't be a complete open book."
The new host on 'The Talk'
It was announced on Wednesday that O'Connell would be joining The Talk.
"It's an exciting time. It's something new," O'Connell said on the show. "It's new and it's a change. Change is good. Change is good. You have to do things that scare you and shake it up a little bit."
So far, O'Connell has received a warm welcome.
"The ladies here, Sheryl [Underwood], Amanda [Kloots], Elaine [Welteroth], they're so welcoming," he told ET. "I came on temporarily in the last few months, and they're so nice."
"I think after this year and a half that we've all been through, I wanted to have some fun," he continued. "This is the first time I haven't been in underwear, in my house, in a year and a half. I just wanted to have a good time, and I think that's what we're gonna do on The Talk."
The actor is excited to bring something new to the show.
"What I think I enhance at The Talk is just, us having fun," he said."If somebody says something or has a story that remotely makes me laugh, or that I think is funny or interesting, we're gonna hammer that. We're gonna go right in there. I think it's mostly about us breaking down the stories and having a good time while doing it.
"I think the only thing that does happen is, being a new personality on a show, viewers are used to seeing other people there," he added. "I think it can take a while for people to get used to it… I tend to get excited and sort of energetic, and based on Instagram comments, that can annoy people."