'The Talk': Sheryl Underwood Says She and Sharon Osbourne Haven't Spoken Since Osbourne's Exit
 Sharon Osbourne dug herself into a hole when she went on a tirade during an episode of The Talk defending Piers Morgan for his insensitive comments about Meghan, Duchess of Sussex. Afterward, The Talk went on hiatus before announcing that Osbourne would not be returning to the show. Most of Osbourne's tirade was directed at her co-host Sheryl Underwood. Underwood recently revealed that she and Osbourne have not spoken since the whole fiasco.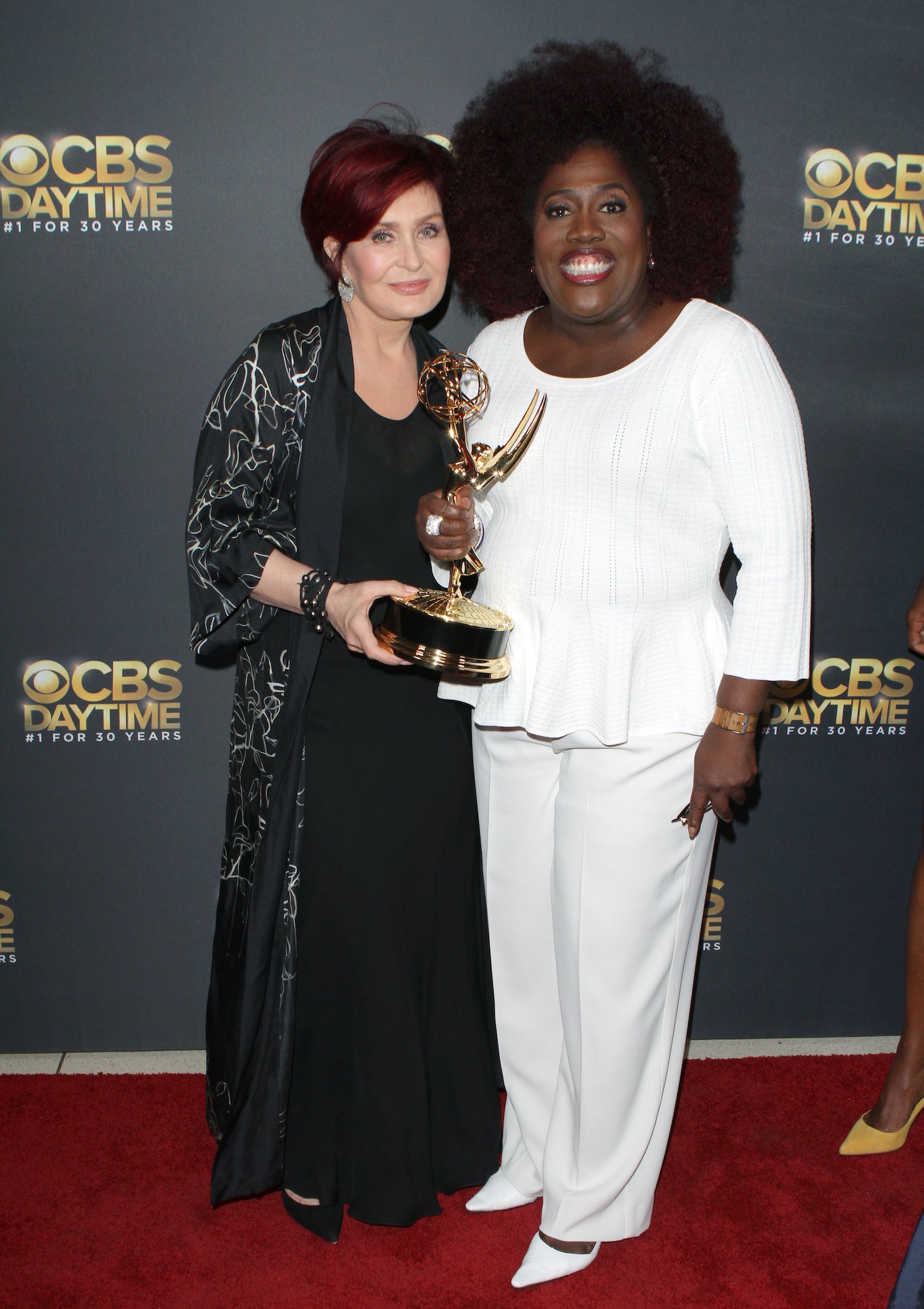 Sharon Osbourne leaves the talk
The controversy started after Morgan criticized Meghan on Good Morning Britain after her interview with Oprah Winfrey where she spoke about wanting to harm herself and the racism she experienced within the royal family.
Osbourne defended Morgan on Twitter.
"I am with you. I stand by you," she wrote. "People forget that you're paid for your opinion and that you're just speaking your truth."
On The Talk, Osbourne's co-hosts began to question why she would defend someone whose opinions could be viewed as racist.
"I don't know what he's uttered that's racist," Osbourne said. "I'm not trying to slide out of this one. Tell me, what has he uttered that's racist? I feel like I'm about to be put in the electric chair because I have a friend who many people think is racist, so that makes me a racist."
Later, Osbourne directed the conversation to Underwood.
"I will ask you again, Sheryl," Osbourne said. "I've been asking you during the break. And don't try and cry because if anyone should be crying, it should be me. This is the situation: You tell me where you have heard him say racist things. Educate me."
After the moment received lots of backlash, Osbourne revealed that she thought she had been set up.
"Sheryl turns around and asks me this question and….she was reading it off a card," Osbourne told Entertainment Tonight. "It wasn't on my cards. And then Elaine [Welteroth]'s reading her questions and I'm like, 'I've been set up.' They're setting me up. My anger was like, I cannot believe this, I'm your sacrificial lamb."
Have Sharon Osbourne and Sheryl Underwood spoken?
Underwood recently revealed on her podcast that Osbourne has not reached out to her directly to apologize. She also addressed claims that the conversation surrounding Morgan was brought up to back Osbourne into a corner.
"In my gut, I thought this was going to go left," Underwood said during a three-part series on her podcast, titled "Sharon Walks Away. "And so I wanted to put it in its proper order, be very calm, but there were a few people that criticized me on that — 'Why do you give any f*ck about somebody's feelings? They give no f*ck about yours.' It's not about the reaction of the person, it's about me and who I'm trying to evolve and mature to be." 
Underwood wishes that the conversation never happened, though she does believe it was inevitable.
"Sometimes in life, something happens and you go, 'Gosh, if I just would've…' There's nothing I could have 'just would've' — this was going to happen, out of my control," she said. "Sometimes you don't want to know what you know, you don't want to feel and hear what you feel and hear, don't want to accept what you have to accept." 
Despite what happened, Underwood still has fond feelings for Osbourne and her family.
"I still love the Osbournes, from what I've known of them," she said. "I don't know anything other than what I've experienced with them, and this thing that has happened is disappointing to me."