'The Talk': Why Is the Show on Hiatus?
The Talk has hit several road bumps in the past week. Last week, host Carrie Ann Inaba revealed that she had tested positive for coronavirus (COVID-19) and was struggling with the symptoms. Now, host Sharon Osbourne has also tested positive. As fans will notice, the show is currently on hiatus, but not for the reason that everyone is thinking.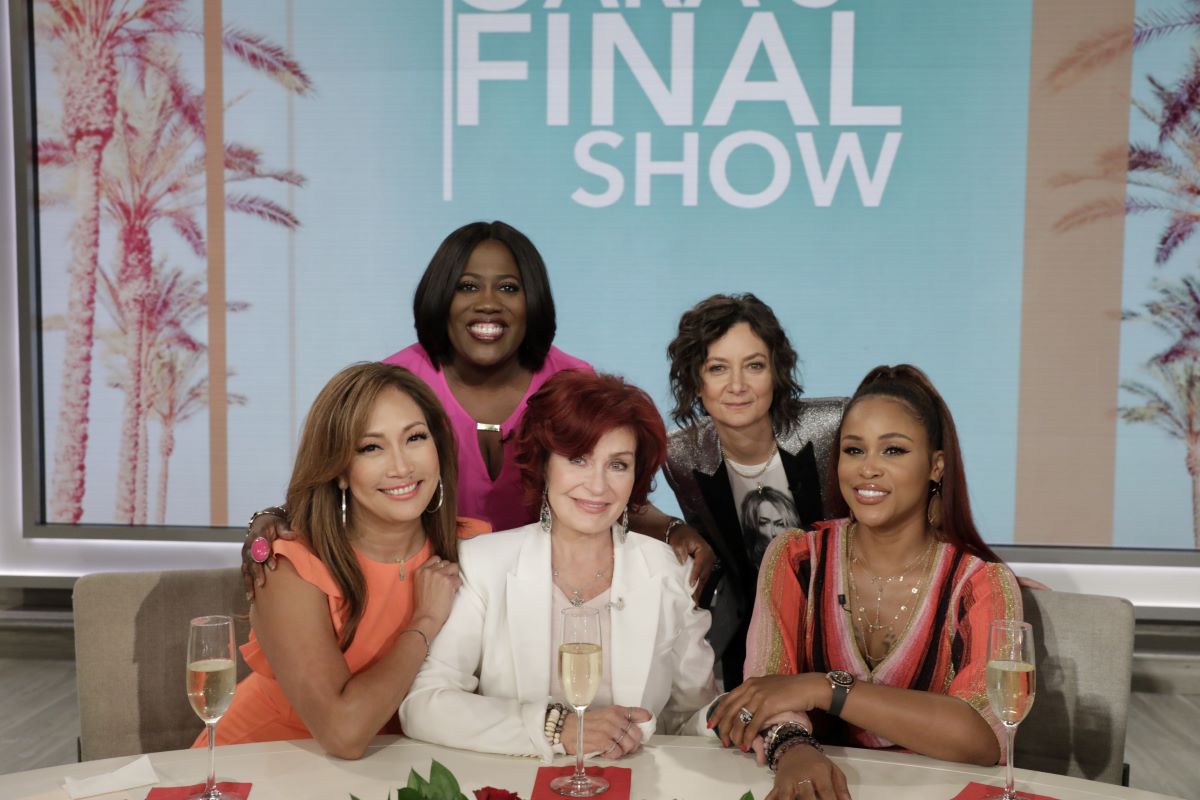 Carrie Ann Inaba tests positive
Sheryl Underwood was the one to announce Inaba's results.
"As you can see, Carrie Ann is not here with us today," Underwood said on the show last week. "She found out this morning that she tested positive for COVID-19. Obviously, our thoughts are with her, we love her, and we're praying for a full recovery. And, out of an abundance of caution, Mrs. O will be doing the show from home today, even though she tested negative for the coronavirus."
Inaba uploaded a video to Instagram describing her symptoms.
"I have a fever, bad cough, and lots of aches and pains and I just wanted to remind you all to stay vigilant because I am following all the protocols and have so many strict protocols in place and even then I caught it," she said in a video on Instagram.
RELATED: Sharon Osbourne Reveals the Shocking After Effects of Her New Facelift
She urged fans not to relax on the precautions they are taking to ensure they remain healthy.
"So just a friendly reminder to stay vigilant and take care of yourself," she continued. "Wear a mask, please, and wash your hands a lot. Just be extra, extra careful, because you don't want this. I'm taking good care of myself, so you don't worry about me. Take care and be safe."
Sharon Osbourne tests positive and reveals why the show is on hiatus.
When Inaba tested positive, Osbourne also tested but it came back negative. But later, her results changed. Osbourne took to Instagram to reveal her results and what was happening with the show.
"I wanted to share I've tested positive for COVID-19," Osbourne wrote. "After a brief hospitalization, I'm now recuperating at a location away from Ozzy (who has tested negative) while The Talk is on scheduled hiatus."
RELATED: This Co-Host of 'The Talk' Shares Her Battle With Multiple 'Invisible' Illnesses
"Everyone please stay safe and healthy," she finished.
Before Osbourne tested positive, it had already been confirmed that last Thursday was the show's last production day of 2020. It will be on hiatus until Jan. 4 with prerecorded episodes airing the rest of this week.
Other talk show hosts with coronavirus
The Talk isn't the only show that has been plagued by COVID. Last week, Ellen DeGeneres also announced that she had tested positive.
"Hi everyone, I want to let you all know that I tested positive for Covid-19," DeGeneres posted to her social media channels. "Fortunately, I'm feeling fine right now. Anyone who has been in close contact with me has been notified, and I am following all proper CDC guidelines. I'll see you all again after the holidays. Please stay healthy and safe. Love, Ellen."
Her show has now been put on pause until January. Unlike The Talk, it is unclear whether this break was predetermined or if it is in response to DeGeneres' positive test.