'The Terminator': Arnold Schwarzenegger Originally Wanted To Play Kyle Reese
Arnold Schwarzenegger became an international superstar thanks to the success of James Cameron's blockbuster hit, The Terminator. Playing a cold, murderous android, Schwarzenegger changed the trajectory of his career after delivering an unforgettable performance.
However, although Schwarzenegger was extremely popular as the Terminator, he didn't want to play the role initially. Instead, he had his eyes on the role of Kyle Reese, who is the story's protagonist.
Arnold Schwarzenegger wanted to play the Kyle Reese role in 'The Terminator'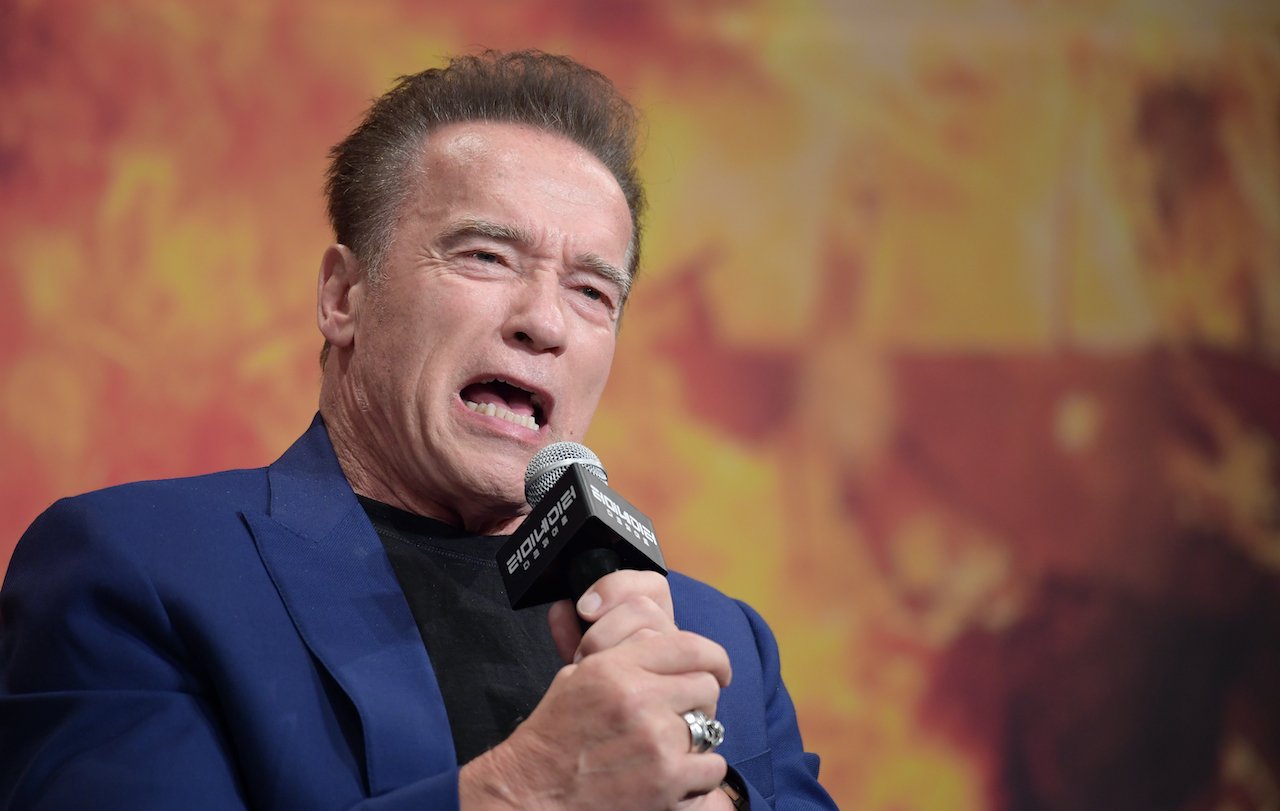 RELATED: Arnold Schwarzenegger Wasn't Initially Impressed By His 'I'll Be Back' Line in 'The Terminator'
Schwarzenegger recalled how he got the role during a resurfaced 2015 interview with Howard Stern.
"It was a total coincidence because I didn't even try out for Terminator," Schwarzenegger said. "I was trying to be Kyle Reese, and during the lunch when I met with James Cameron, the director, I kept talking all the time about the Terminator."
He kept giving James Cameron notes about how the Terminator character should be played
Although Schwarzenegger had met up with Cameron to discuss the Kyle Reese role, he kept giving Cameron notes about the Terminator role that O.J. Simpson was supposed to be playing.
"I said, 'Remember, it doesn't matter—I know you guys have already probably hired O.J. Simpson,' I said," Schwarzenegger recalled. "I said, 'But whoever is playing it, I just want you to be clear, he has to train himself to disassemble weapons and to put weapons together, and to shoot and to load the weapons all of this stuff blindfolded. Totally blindfolded because a Terminator can never ever look down at his hand, what he is doing. Because he's a machine."
Schwarzenegger had a bunch of ideas about how the Terminator should walk, talk, and function, all of which made their way into the movie.
"And I said, 'When he walks, he has to have a certain walk,'" Schwarzenegger continued. "When he scans and looks around, he has to have a certain scan. It has to be absolutely clear at all times that this is a machine with absolutely no human behavior."
Arnold Schwarzenegger was inspired by Westworld
Schwarzenegger got a bunch of inspiration for the Terminator character from the 1973 film, Westworld.
"And so he said to me after all this talk—and this went on for an hour … because I saw the Yul Brynner character in Westworld," Schwarzenegger said. "They played the machine, and so I was so amazed at his performance. So I kept talking about this and talking about it. How he has to walk, how he has to get up, and how he has to tear his flesh out, and how he has to operate his eye … And no pain and no feelings … "
James Cameron offered him the role after hearing his ideas
Impressed by Schwarzenegger's ideas, Cameron offered him the role of the Terminator.
"James Cameron looked at me, and in the end of the lunch and he said, 'So why not you play Terminator?" Schwarzenegger said. "I mean, you understand him so well, this character, this is exactly what we need."
Even though Cameron wanted Schwarzenegger to take on the role, he initially refused because he didn't think it was a good role for him to take on.
"I said, 'No, no, no, Jim," Schwarzenegger said. "I say, 'I counted the amount of lines this guy says, it's 27 lines. … I'm not going to go backwards … You can give it to someone else … But I want to talk a lot, I want to perform, I want to be the leading man …"
Obviously, Schwarzenegger ended up changing his mind. It was a good decision to, as The Terminator went on to become a multibillion-dollar franchise.