The Thing John Lennon Missed the Most After The Beatles Broke Up
It took a lot more than Yoko Ono to break up The Beatles. In fact, you can argue the show could have gone on had Paul McCartney agreed to the manager (i.e., Allen Klein) his three bandmates decided they wanted for the group. But there was almost no chance he would.
Paul's pick for manager was the father of Linda Eastman, his future wife. So the Fab Four had serious business disagreements by early 1969. And they never ended up settling them.
After more rounds of bickering, recording, and releasing hit albums, The Beatles announced they'd parted ways in April 1970. Soon enough, you could hear John Lennon knocking around his old songwriting partner in song. (George Harrison and Ringo would get in some shots as well.)
But that doesn't mean they didn't miss each other. In fact, John went on the record several times talking about that special thing The Beatles had when they were in a recording studio together.
John missed the otherworldly rapport the band had developed.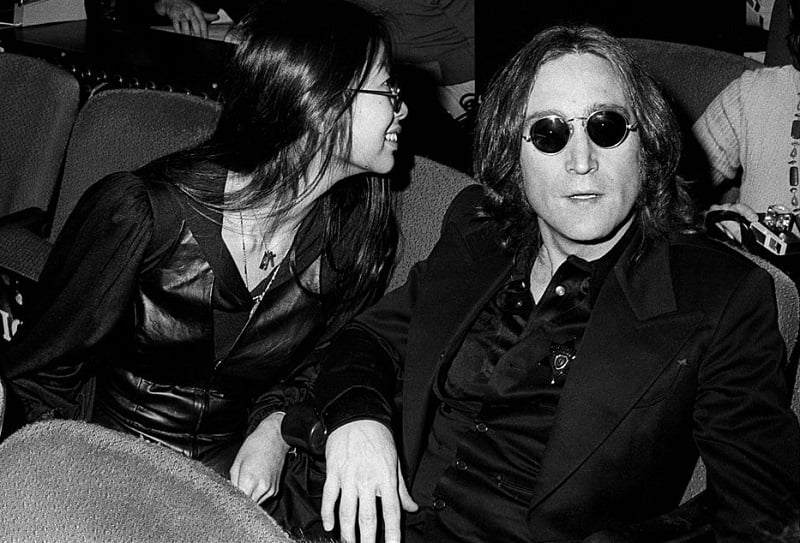 Paul and John's friendship dated back to 1957. When the band split up, they'd spent much more than a decade together. Even when they were driving each other nuts in the late '60s, John and Paul still found ways to improve one another's songs. (See: the intro to "Ob-La-Di, Ob-La-Da.")
But that magic extended beyond the songwriting partnership that produced some 300 songs during the Beatles years. When John brought George aboard to play slide guitar on the Imagine album, it was clear he cherished his axe work of his old bandmate, whom he'd met in '58.
The same goes for Ringo. In 1970, speaking to Jann Wenner of Rolling Stone, John spoke of how the band would really click "when they weren't uptight. And if I get a thing going, Ringo knows where to go. Like that. We've played together so long that it fits."
Ringo's time in the band dated back to '62, when he took over for Pete Best. Over nearly eight years together, they built the sort of rapport John didn't take for granted.
In the studio, John could just 'make a certain noise … and they'll all know where we're going.'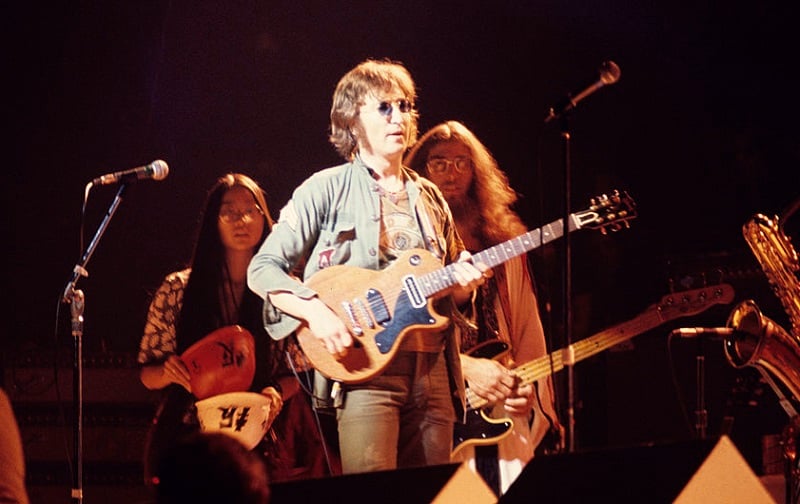 To see The Beatles at or near the peak of their powers, the Let It Be film is must-watch material. While there are certainly grinding, frustrating moments for the bandmates (especially between George and Paul), it's incredible how quickly they would turn it around.
Sometimes, it's a goofy bit (or a cover) John decides to do out of the blue. At other moments, you see Paul play the low notes on piano while Ringo hops on and plays the high notes. (For those who haven't heard him in action, Ringo is a solid piano player.)
The way John saw it, they could basically read each other's minds in the recording studio. "The only thing I sometimes miss is … being able to just sort of blink or make a certain noise and I know they'll all know where we're going on an ad lib thing," he told Wenner.
Later, when rumors of a Beatles reunion circulated (circa 1974), John made it clear that concerts wouldn't be part of it. After all, The Beatles stopped touring several years before they split.
However, if they had songs they wanted to work over in the studio, that might have been the ticket to reuniting the group. Though he was the first to say he was leaving the group, John seemed like the first who would have gotten it back together.
Check out The Cheat Sheet on Facebook!