The Time 'Jersey Shore' Star Mike "The Situation" Sorrentino Appeared on 'Worst Cooks in America'
Over the last 27 years, The Food Network managed to make numerous celebrities out of their chef hosts. However, to up the star power, many shows at the Food Network have appearances from real celebrities to keep the ratings high.
One still talked about is the appearance of Jersey Shore star Mike "The Situation" Sorrentino on Worst Cooks in America with hosts/mentors Rachael Ray and Anne Burrell.
The Jersey Shore star participated in the show for a good reason and not just because he was paid to. His appearance connected directly to wanting to live a healthier lifestyle after going through a back injury and addiction to pain pills.
So was he successful at becoming the cook he always wanted to be?
Mike Sorrentino appeared on 'Worst Cooks in America' back in 2016
This popular Food Network show is now in its 19th season after debuting in 2010. For its ninth season in the fall of 2016, the show brought on nine recruits, including Barbara Eden, John Henson, and Tommy Davidson as just a few notables.
Sorrentino was the fourth contestant and 34 years old at the time. Six years earlier, he competed on Dancing With the Stars where he injured his neck during a ballroom number. It offhandedly led to painkiller addiction, creating a scenario of Sorrentino rebuilding his body and career.
His commitment to eating healthier was part of this new pursuit, something he also wanted to do for his family and girlfriend. Another reason for his involvement was to cook food on his own since he knew doing so was healthier.
Hiring others to cook for him was not going to guarantee proper nutrition his new eating plan required.
Favorite dish of Mike Sorrentino: Pasta
Being from Italian roots, it was no surprise Sorrentino would list pasta as his favorite dish to prepare. In the above Q&A from The Food Network he said: "My signature dish is probably … everything's basic for me. I can cook basic dishes that are Italian. I'm not the best, I'm not the worst, but I can definitely get them done. You know, like I said before, chicken Marsala, chicken Parm, anything pasta".
And so it was that most of the dishes he tried to concoct on Worst Cooks in America were pasta-related. He managed to stick around through the first round, though he ended up at the bottom position in the second week without elimination.
For the next two weeks, Sorrentino managed to win at the dishes he made, proving he was a quick gastronomical study. All the while, he had an interesting coach: Jenni Farley, one of his former castmates from Jersey Shore. Otherwise known as JWOWW, Farley won Worst Cooks in America a year before, giving some irony she would coach Sorrentino.
Just how much longer did "The Situation" hold out on the show? After three wins, he was finally voted out. However, the money won on the show went toward an important cause.
When was Mike Sorrentino bumped off the show?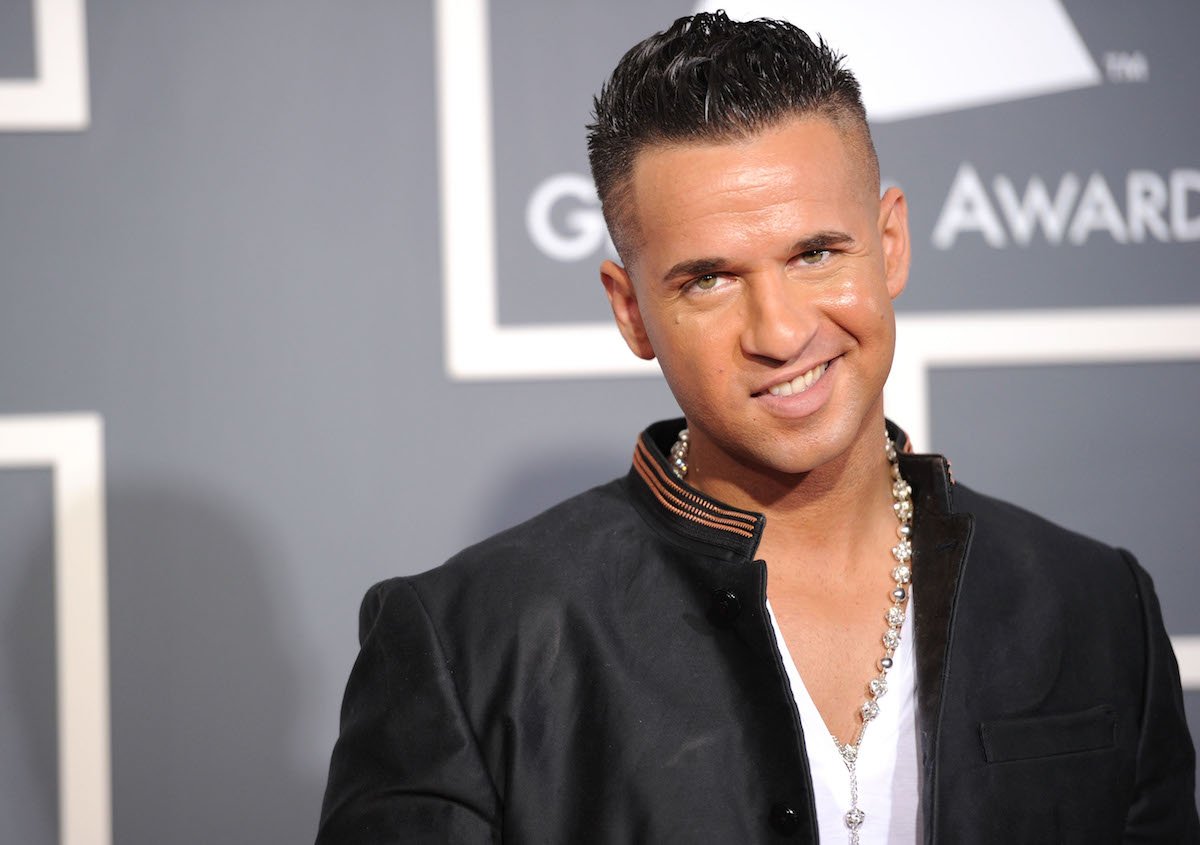 It was seven weeks before Sorrentino was finally voted off. In an interview he did after leaving the show, he said he was grateful for hanging around as long as he did.
Sorrentino said about coming so close to winning: "Can't complain. I mean, everyone was a great cook and everybody did their best, so I can't say. You know, listen, if I would have gotten picked, I would have done my best to go even further, but [Nicole], I knew she edged me out and throughout the whole dish I was, not struggling, but usually I coast through a little bit better, but this time there was a couple sticky points".
As with all contestants, they also get prize money they give to their favorite charities. Sorrentino's prize money ($5,000) went toward St. Jude's Children Hospital.
For him, helping children was the most important aspect. Based on the amount of time he spent on this show, he might have also learned enough to make his favorite foods on his own. Ultimately, he was proof not every celebrity wants to hire a private chef to create everything they consume.