The Time Keanu Reeves Was Booed Offstage: 'It Was Beautiful'
Keanu Reeves is someone who seems to be loved by everyone. He's been impressing audiences for over three decades and only seems to get better as the years go on. Outside of work, he's incredibly kind, very down-to-earth, and overall just a really good guy. That's why it's hard to believe that even he has been booed offstage before.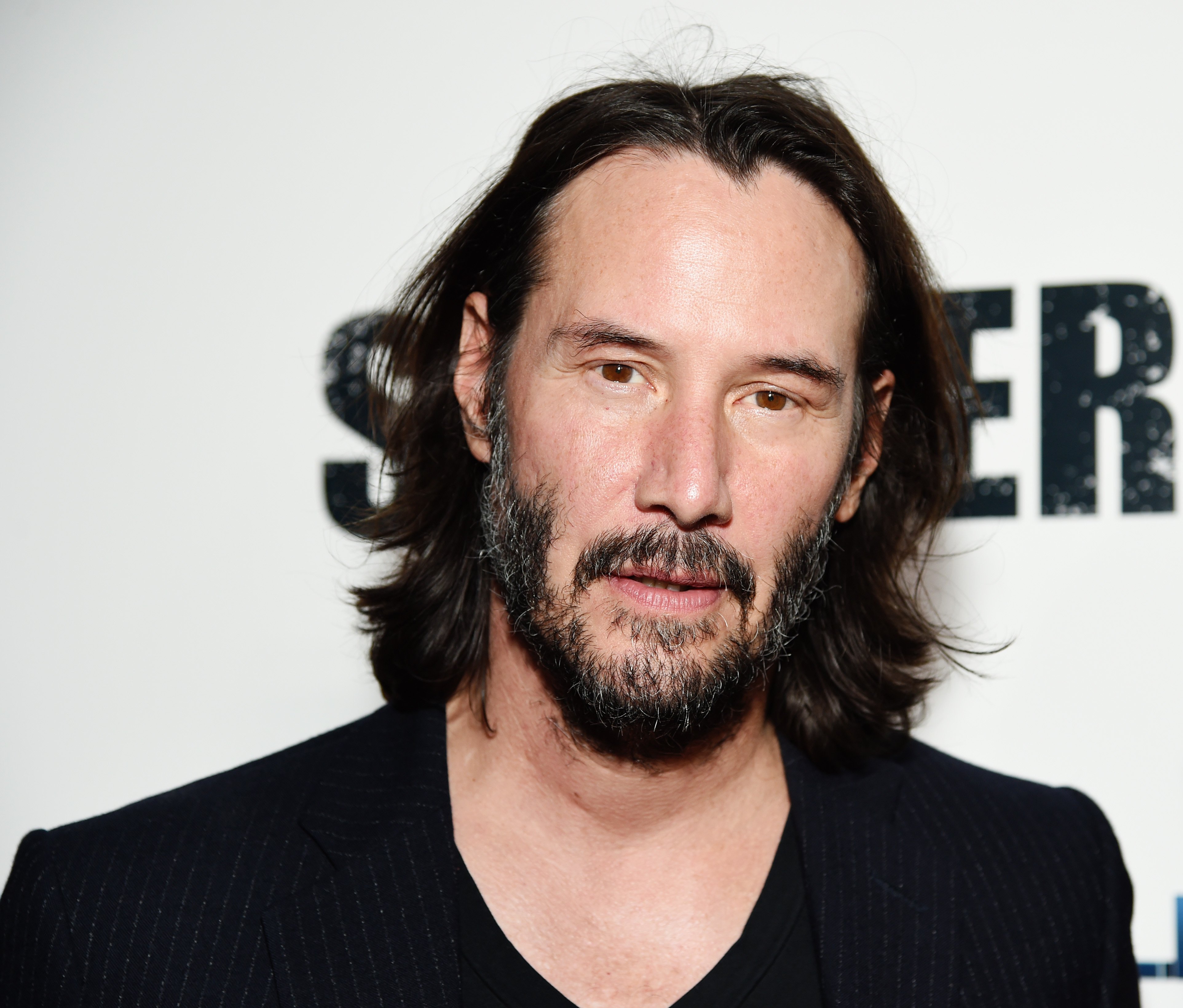 A crowd booed Keanu Reeves during a performance
To be fair, this happened in the '90s — way before Reeves was the movie star he is now. He was in his old folk band Dogstar at the time, which started after Reeves met guitarist and drummer Rob Mailhouse in a grocery store, according to The Orlando Sentinel.
"You know, we started in a garage, and then you end up starting to write songs, and then you're like 'Let's go out and play them!', and then you're like 'Let's go on tour!' And then…you're playing," Reeves, who played bass, once told Jimmy Fallon of the band's journey.
On one tour, Dogstar stopped in Milwaukee, Wisconsin for a show. Soon, it became clear that they were out of place, as the band's "folk thrash" sound conflicted with the music played by other bands at the concert.
Recalling the experience, Reeves said in an old interview, "We were in Milwaukee playing the Metalfest. There were some incredible bands — it was a mixture of hard rock and Satan rock, perhaps. But we're a folk band. We should not have been there."
As the band started to play, the audience started heckling them, throwing things and berating the group.
"They threw beer at us and told us to f*ck off and [yelled], 'You suck!'" Reeves continued. "It was beautiful. It made me laugh. I said to the guitarist, 'Let's do one of our Grateful Dead covers!' It was a glorious moment. Them going: 'F*ck you! You suck!' Us going [sings in country twang], 'Ah was born in the desert/doo-doo-doo…'"
"I had the biggest grin on my face, man," he added to GQ.
Keanu Reeves would spend 12 years with Dogstar before it disbanded
After releasing two albums, Dogstar broke up in the early 2000s.
Explaining the split to Vice, Mailhouse said he wanted to start making "different" music, so he left to form a band with his then-girlfriend. "Keanu actually ended up playing bass in that for a short period of time," he added. "We were starting to have some success with that, but then we split up."
Looking back at those years, Reeves told GQ he felt bad for his former bandmates as his involvement in the group was seen as nothing more than a pet project. But he also said, "I guess it would have helped if our band was better."
Though that didn't work out, Reeves's acting career hit the stratosphere. After leading the hugely successful 1999 film The Matrix, he went on to appear in a number of other big hits, such as the John Wick movies. When looking at the way things panned at for him, we'd have to say that it probably worked out for the best.