The Time Zoe Saldana Was a Real-Life Hero
Actor Zoe Saldana once saved a woman's life.
Zoe Saldana spends a lot of time saving people from their arch enemies and galactic invaders. Of course, as a celebrity, that's her job, and she does it well on the big screen. 
The Guardians of the Galaxy actor took her life-saving abilities to the next level when she crossed paths with a woman in dire need of assistance. Saldana didn't hesitate, and in lending a hand, similar to the characters she portrays, the accomplished actor became a real-life hero in the process.
Zoe Saldana has something to smile about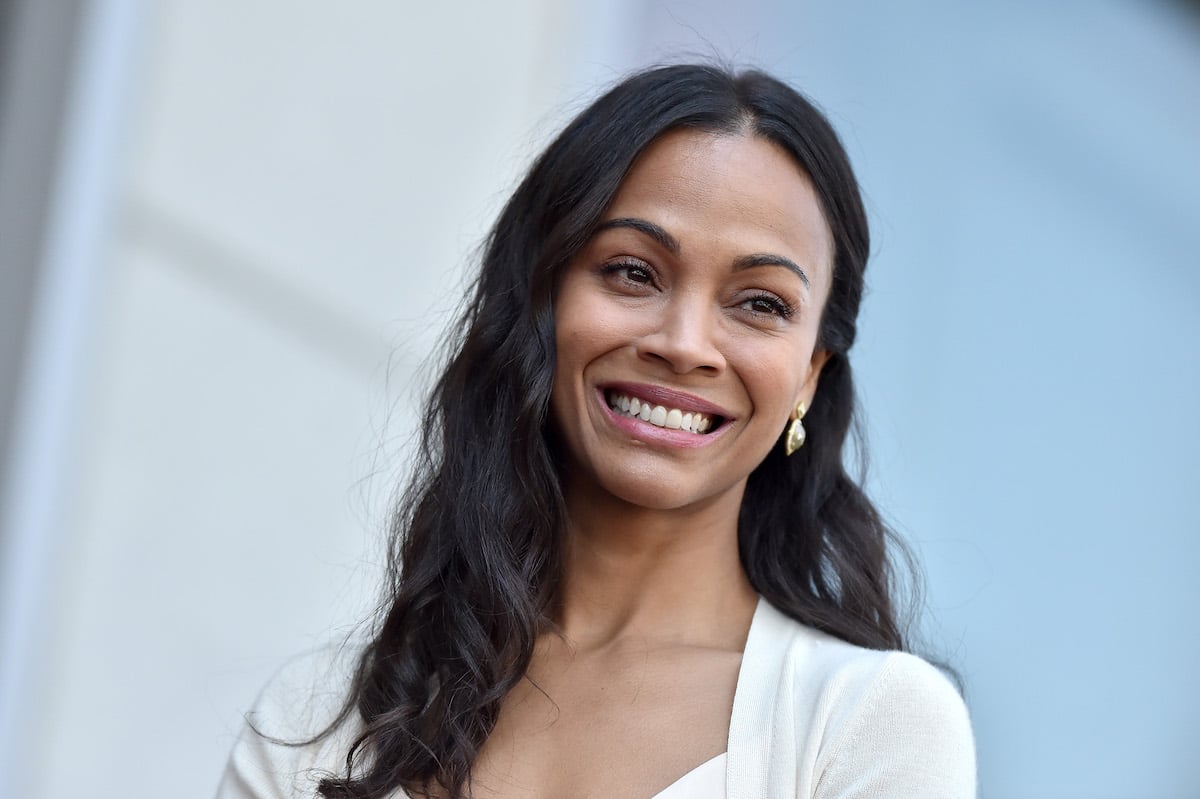 Saldana has an irresistible smile that pulls people into every role she plays. Born in 1978, the accomplished actor lived in Queens, New York, until she was nine years old. After her father's untimely death, she moved with her mother and two sisters to the Dominican Republic to live with her grandparents. 
At 17, Saldana returned to New York to pursue a career in ballet dancing. Biography reports a talent agent discovered the young girl, offering her a guest role on the NBC television series Law & Order.
With a newfound passion for acting, the Avatar star went on to land supporting roles in films such as Center Stage, Crossroads, and Snipes. In 2002, she got a lead role in Drumline, which led to major starring roles in blockbuster movies such as Pirates of the Caribbean: The Curse of the Black Pearl and The Terminal with Tom Hanks.
By 2009, Saldana was one of Hollywood's hottest leading ladies. She starred in the J.J. Abrams remake of Star Trek and portrayed Neytiri, the alien warrior, in the blockbuster movie Avatar.
Several years later, Saldana immortalized the role of Gamora in The Guardians of the Galaxy. The character continues to live on through subsequent sequels and the Avengers: Infinity Warblockbuster film.
The 42-year-old actor has appeared in several music videos for artists such as Drake, Sia, and Alicia Keys. She currently has a vast array of projects in production, as fans await the highly-anticipated sequels to both Avatar and Star Trek.
Saldana receives high praise 
According to IMDb, "the sky is no limit for this young star who has incredible range, intense concentration, and a steely determination to be involved with projects that challenge her professionally with wide-ranging subject matters and characters."
The sci-fi princess has an estimated net worth of $35 million. According to Celebrity Net Worth, in 2019, Saldana "was named the second-highest grossing film actress of all time, behind Scarlett Johansson." They explained, "This is largely due to her appearances in some of the most commercially successful films ever, such as Avatar and Avengers: Endgame." Saldana's films grossed a worldwide total of more than $11 billion in 2019.
Saldana is an everyday hero
Fans have become accustomed to Saldana saving the day onscreen. But, when it comes to real life, it is definitely unexpected.
People reported the mother of three was in Culver City, California when she witnessed a car accident involving an elderly woman. An onlooker said the Avatar star "seemed very concerned," explaining she immediately called 911 for emergency assistance.
Witnesses say Saldana and another Good Samaritan helped move the injured woman out of the vehicle and to a nearby curb to wait for paramedics.
The onlooker explained, "While waiting for help to arrive, Zoe returned to the woman's car and picked up the woman's handbag and sweater. Zoe was very caring and sweet to the woman."