'The Tomorrow War' Star Chris Pratt Dressed Like 'Rambo' as a Kid
Chris Pratt is one of Hollywood's leading action heroes. And in his latest sci-fi adventure, The Tomorrow War, he's back with more action-packed sequences. In a recent interview, Pratt revealed he grew up watching Arnold Schwarzenegger and Sylvester Stallone movies and admitted he often dressed up to cos-play Rambo as a kid.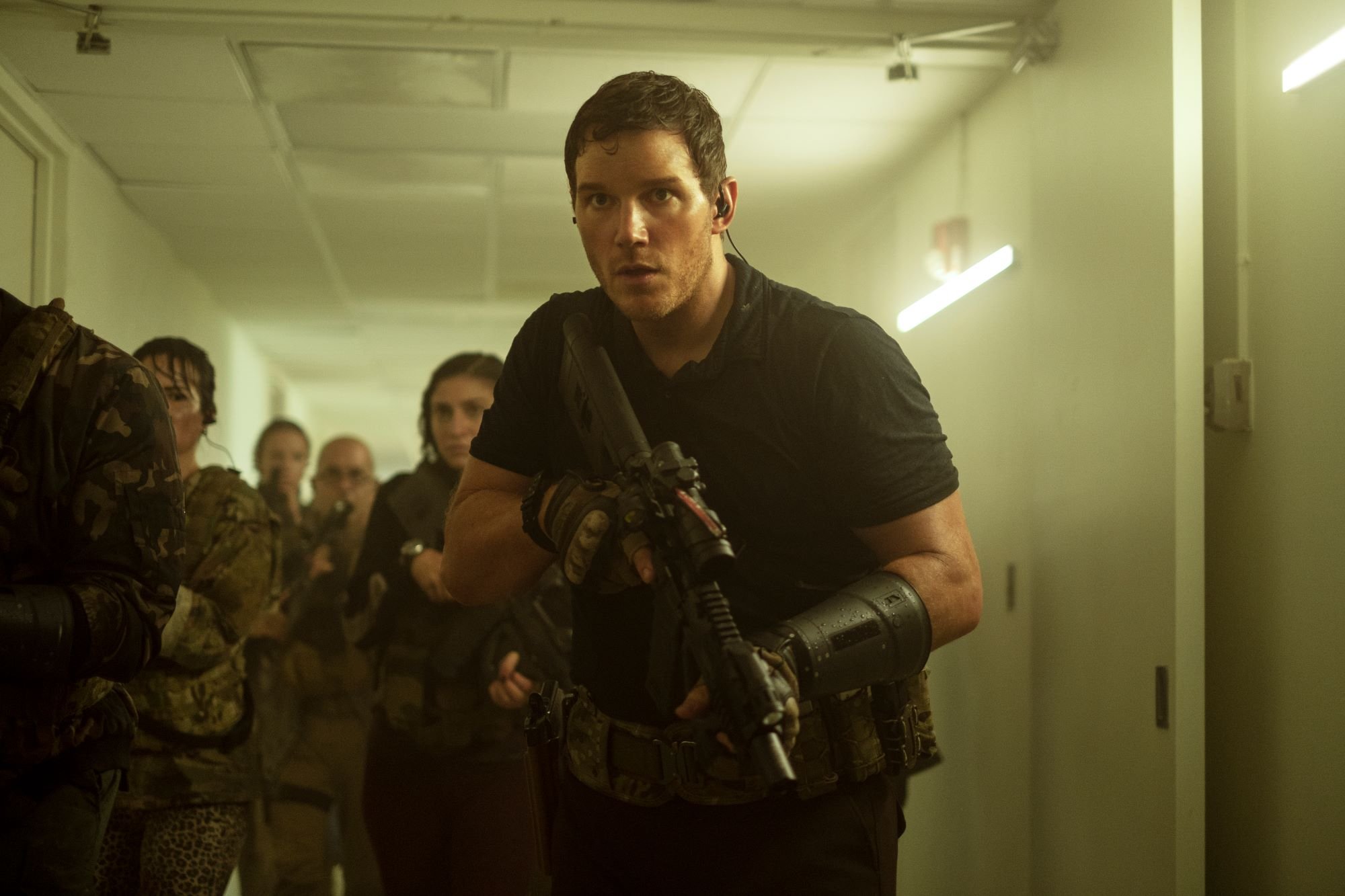 'The Tomorrow War' features Chris Pratt as a teacher-turned-fighter
In The Tomorrow War, Pratt plays Dan Forester, a father, and teacher who meets a team of time-travelers that come to warn civilization about an impending alien invasion.
They tell him that the only way to stop the aliens from taking over the world is for people to travel into the future to fight. Determined to save his young daughter and humanity, Forester heads out on a mission to the future to battle this terrifying alien race. Along for the ride are his estranged father, James (J.K. Simmons), and his future daughter, Muri (Yvonne Strahovski).
RELATED: Is 'The Tomorrow War' Based on a Book?
Chris Pratt dressed like an action hero as a kid
Pratt is now one of the biggest action stars in Hollywood, leading blockbuster films like Jurassic World and Guardians of the Galaxy. And if it all seems natural to him, it's probably because of how much he watched and admired action movies growing up. And in a recent chat with Parade, he admitted he even dressed up like Stallone's Rambo as a kid.
"I grew up in the '80s and the '90s, and that was really the height of, you know, American action cinema with people like Arnold Schwarzenegger, Sylvester Stallone, and I really love those movies," Pratt said.
"I used to dress like Rambo," he added. "I had a Rambo survival pack that I carried around with me with a Rambo knife with fishing line and like a sewing kit, and I'd go out dressed all in camo in the woods and just be gone all day long cutting trails and army crawling through the bushes."
Chris Pratt's not surprised he's still playing an action hero as an adult
The Tomorrow War is Pratt's latest action film. But in the next few years alone, he's slated to appear in three more blockbusters: Thor: Love and Thunder, Jurassic World: Dominion, and Guardians of the Galaxy Vol. 3.
When talking to Parade about his life-long passion for Schwarzenegger and Stallone movies, Pratt explained how they shaped him. And he said he wasn't surprised he's still playing an action hero after cos-playing one for so many years as a kid.
"Those movies, that pop culture really defined me as a young man, so I never really looked past the exact moment I was in, in terms of like, what I would do as an adult," Pratt explained. "But it does make sense that I'm continuing to do what I did as a kid, which is just fight imaginary monsters with guns."
The Tomorrow War was released on Friday, July 2. It is currently streaming exclusively on Amazon Prime Video.