The Top 10 Episodes of 'Fixer Upper,' According to IMDb
Fixer Upper remains one of the most popular shows on HGTV even though the series finale aired more than two years ago. Fans miss watching Chip and Joanna Gaines transform "the worst house in the best neighborhood" into stunning dream homes for their clients. The reruns are just as captivating as they were the first time around.
Every episode of Fixer Upper includes at least one moment of pure gold. But out of all 79 episodes, there are 10 clear winners in terms of best-loved.
Here they are, ranked from least popular to most popular, according to IMDb.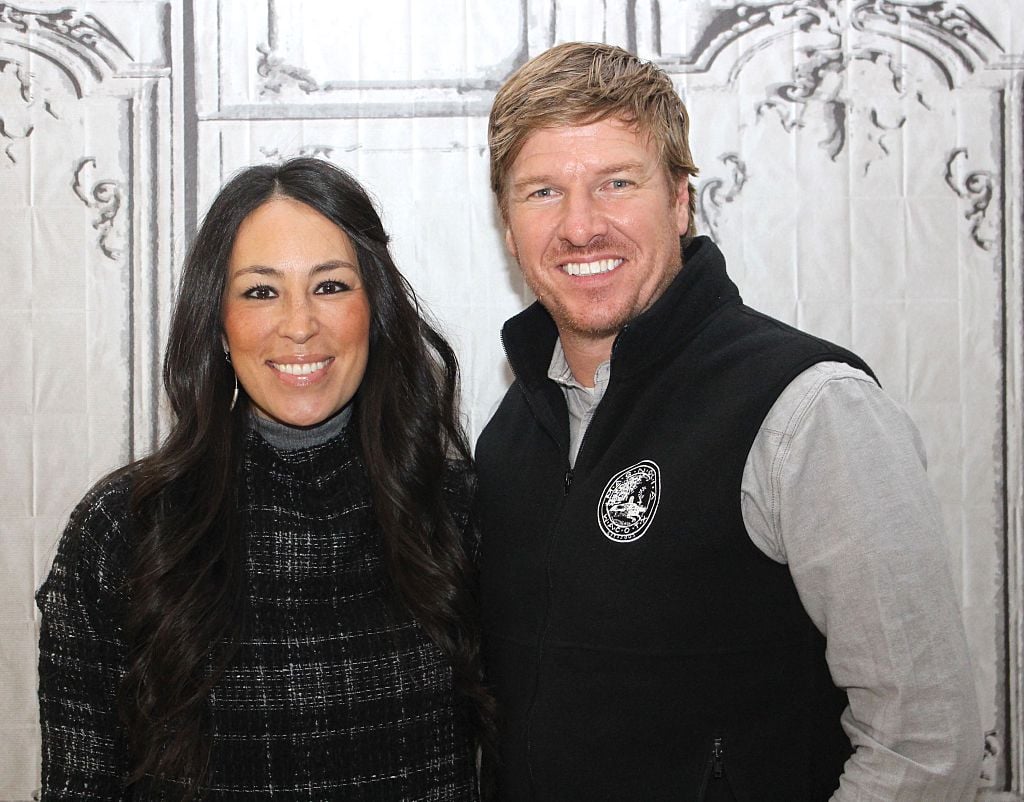 RELATED: The 1 Fake Thing Everyone Fell For on 'Fixer Upper'
10. Season 3, Episode 7: 'Making New Family Memories in Rural Texas'
By season 3, Chip and Joanna Gaines were firmly cemented as America's favorite renovating couple. The Gaineses help a couple named Sterling and Casey, who inherited a 2,000-acre ranch and a house that had been abandoned for 5 years.
Chip and Joanna helped this couple preserve family memories in this fan-favorite episode.
9. Season 3, Episode 15: 'Single Foster Mom Finds Fixer for Future Family'
Break out the tissues because this beloved episode had plenty of tender moments. A single mom hopes to create a beautiful space for foster children she wants to help. Chip and Joanna help her do just that.
8. Season 4, Episode 4: 'Retiring to the Country'
In this episode, John and Stephanie are retirees hoping to downsize for their next stage of life. Chip and Joanna take them around Texas to help find the perfect fixer-upper home that's small, chic, and just what they need to enjoy their golden years.
As expected, they pick the one that needs more work — but it's not too much for Chip and Jo to handle.
7. Season 5, Episode 18: 'Rock Star Renovation'
The last episode of Fixer Upper that ever aired is not the same one Chip and Joanna filmed last. In the series finale, musician Mike Herrera and his wife Holli move to Waco seeking a space to make beautiful music together. Chip uncovers structural issues, but as expected, the Gaineses save the day just in time.
6. Season 5, Episode 12: 'Chip and Jo's Family Garden Project'
Not every popular episode deals with Chip and Joanna's customers. In one of the top-rated episodes, Chip and Joanna build an adorable garden, chicken coop, and garden shed. The result is just as good as the houses they renovated for others.
5. Season 3, Episode 2: 'School Spirit Spurs Home Search'
Both Chip and Joanna Gaines attended Baylor University in Waco. In this popular episode, fellow alums Lori and Baron plus their 12-year-old son seek to purchase a second house in Waco that has tons of character. The Gaineses help them achieve these dreams.
4. Season 3, Episode 8: 'A Young Couple Hopes for a House with Old World Charm
Chip and Joanna were criticized for using the same design techniques over and over again, but that's precisely what their fans loved to see. Some of the most popular episodes feature tons of modern farmhouse touches, like this one with newlyweds returning to Waco to find their first home together.
3. Season 4, Episode 17: 'The Flipper Upper'
Chip and Joanna go head to head in this episode trying to determine their next flip project. It comes down to their old house where Drake was born against a partially remodeled house. Fans gave this episode 9 stars for the novelty factor.
2. Season 5, Episode 14: 'All-American Farmhouse'
The last episode Chip and Joanna filmed was another tearjerker. In this installment of Fixer Upper, a wounded veteran wants to fix up his barn home but doesn't have a huge budget.
Local community professionals kick in services for free to give him a dream renovation, and then he shocks everyone by proposing to his girlfriend on camera.
1. 'Chip and Jo's Favorite Houses and Never-Before-Seen Outtakes'
The top-rated episode of Fixer Upper isn't a real episode at all. Fans loved this clip mash which followed Chip and Joanna as they remembered their favorite renovations plus never-before-seen bloopers from the first three seasons of the show.