The Totally Normal Food Jeff Mauro Refuses to Eat
Jeff Mauro may be a Food Network star and The Sandwich King, but he doesn't love all foods equally. There's one in particular he refuses to eat.
Jeff Mauro became the undisputed "Sandwich King" when he won Food Network Star nearly a decade ago. His comedic nature and creative use of ingredients earned him his own TV show on Food Network, Sandwich King, and later he moved on to be the co-host of The Kitchen.
Today, he continues co-hosting the show among other pursuits and is still known among fans as the "Sandwich King." When Mauro's claim to fame was first realized, his ingredient preferences, methods, and favorite foods were all over the world of celebrity chefs.
While some other chefs and judges have come out with their shocking preferences, this one food abhorred by Mauro is one that appears in many common recipes. 
Jeff Mauro is still the king of sandwiches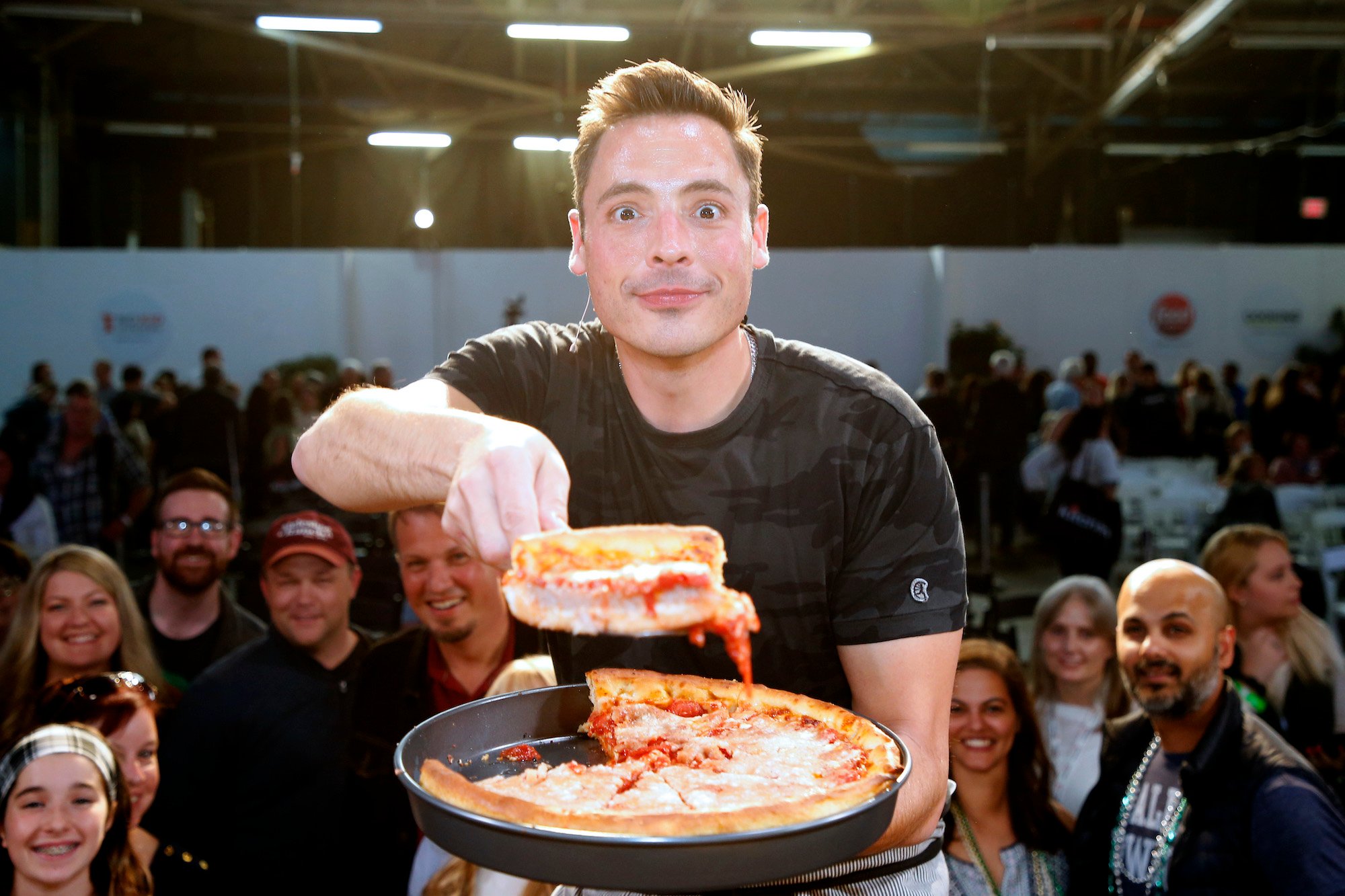 All over social media, Mauro shares his favorite recipes, partners with food and equipment companies he loves, and puts it all together to bring his fans new and interesting ways to make more sandwiches. He talks about his favorite Chicago pizza, how he prefers burgers over hot dogs, and crushing kettle-cooked barbeque potato chips on many of his favorite creations.
Recently, he talked about a new way to make a chicken cordon bleu sandwich. Traditionally, this is a dish viewed as gourmet or difficult. Mauro turned it into something his fans can cook up in their own kitchens any day of the week. 
One ingredient will never make its way to Mauro's kitchen
Some fans may see barbeque potato chips crushed on a gourmet sandwich and balk but that's nothing compared to Mauro's reaction to a different ingredient. After his win on Food Network Star, one Food Network interviewer found out that Mauro couldn't stand cottage cheese. He told Food Network,
"I've never consumed it, and if I have any control, I'll keep it that way. Therefore, I wouldn't feel comfortable preparing it."
The internet is filled with recipes that tout cottage cheese as a staple in the average kitchen. It's used in casseroles, baked goods, salads, pasta dishes, and snacks as a healthy protein. However, according to Mauro, fans will never see it in his recipes. 
There's another off-limits food for the sandwich king
Cottage cheese isn't the only popular food that Mauro plans to avoid as often as possible. He's also talked about how much he hates deviled eggs, and hard-boiled eggs in general.
In a thread on Reddit, Mauro told fans that deviled eggs are, "too springy, chalky, and fatty smelling."
He talks about loving eggs cooked in any other manner but that the texture of hard-boiled eggs is something he can't stand. Mauro has never spoken out about it, but fans might find an interesting response to letting him know that there are recipes that use cottage cheese to make deviled eggs. 
'The Kitchen' quarantine edition
The pandemic that has slowed down production for many shows across several networks hasn't stopped Mauro from showing his fans how to cook at home from his own kitchen. He appeared with several other chefs on a special with Food Network in April 2020.
Fans express all over social media that they love seeing celebrity chefs at home, including Mauro. He cooked crispy skin salmon Provençal with charred red cabbage salad and showed his viewers that this dish that seemed difficult could be made with items found in the average grocery store. 
Jeff Mauro connects with fans in other ways
In addition to bring recipes from his home to theirs, Mauro also connects with fans over parenting and e-learning. He frequently posts about his son Lorenzo and the rest of his family while they're stuck at home and fans are relating it to their own experiences.
Mauro may not love cottage cheese or deviled eggs but that doesn't appear to make him any less popular or accessible with his fans.