The Totally Relatable Reason Kylie Jenner Shops At Target
Kylie Jenner may be a billionaire but she's got a solid reason to be shopping at Target.
Kylie Jenner is known as one of the youngest self-made billionaires in the world. She has been one of the stars of her family's reality show, Keeping Up with the Kardashians, since she was a child. And now, she owns her very own successful cosmetics line that seems to be growing in popularity every year.
Because of her family's wealth, and her own hard work, Jenner has never had to struggle financially a day in her life. She lives in a multi-million dollar mansion, drives expensive cars, and owns more pairs of designer shoes than most shoe stores even carry.
Because Jenner seems to have more money than she knows what to do with, many fans don't see her as the type of person that would do "ordinary people" stuff, like run errands or go to the grocery store. However, she recently shared a video on her YouTube channel that made fans think that she may actually be more like us than we initially thought.
What is Kylie Jenner's claim to fame?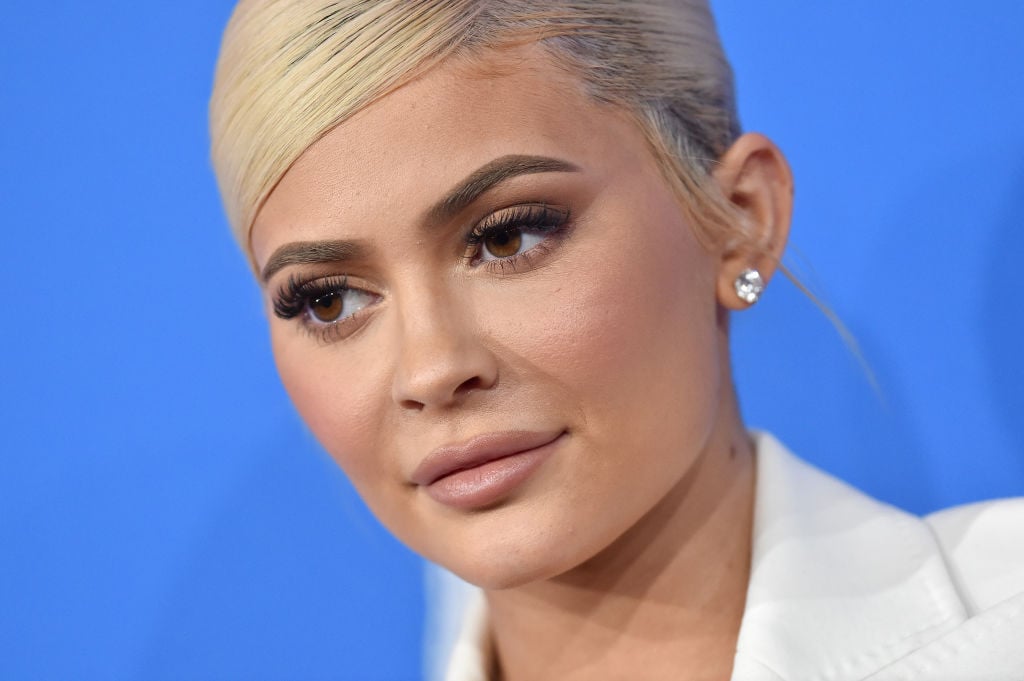 In 2007, when Jenner was just 10 years old, she and her family started filming their hit reality show. It's unclear just how much money Jenner was made from the show in the beginning. But according to Style Caster, she now makes around $4.5 million per season.
Her mother, Kris Jenner, played the role of manager and financial advisor to all of her kids. And when the show started, she made sure to put the money that Kylie Jenner and Kendall Jenner made from the show in their own bank account so that they would have plenty of money to get started on when they were adults.
Because Kylie Jenner already had a pretty healthy bank account by the time she was a teenager, this gave her a great opportunity to start her own business if, and when, she ever decided to. And in 2015, she decided that she was ready to start her own business and started selling lipstick for around $28 apiece. Soon, she expanded her cosmetics line and renamed her brand Kylie Cosmetics.
Due to her successful reality show and cosmetics line, Jenner was named the youngest self-made billionaire by Forbes magazine. Many fans questioned Kylie's "self-made" title, but she told People: "I did not get money from my parents past the age of 15. I used 100 percent of my own money to start the company. Not a dime of the money in my bank account is inherited… and I am very proud of that."
Where does Kylie Jenner love to shop?
 Recently, Jenner posted a Christmas vlog on her YouTube channel. In the video, she showed her and her mom going to the San Fernando Valley Rescue Mission to hand out food and toys to those in need.
After Jenner was done at the rescue mission, she went back home where she and her daughter, Stormi, showed the audience all of their Christmas decorations. Her gorgeous mansion was adorned in festive holiday decorations. She had an adorable wooden Christmas calendar, a cute Christmas snow globe, and several other stunning Christmas figurines.
While fans were not surprised to see Jenner had gone above and beyond to decorate her house for Christmas, they were completely shocked to find out that she bought most of her decorations at Target.
"I just love like traditional little Christmas [decorations]," she says. "I got most of my stuff from Target." 
Why Kylie Jenner decorates for Christmas
Jenner explained in the video that she wants to give her daughter, Stormi, a magical Christmas experience — much like the kind Jenner grew up with herself.
"I love this because I wanted Stormi to kind of experience what I used to experience growing up, and all the amazing memories I have," Jenner says.
She also revealed her own favorite holiday memories.
"I used to love sitting by the tree — they're all different — and just looking at all of them," she said. "So I wanted the same thing for Stormi, so I got all of these ornaments for her, because I think they're so traditional and cute."
Jenner has proven that no matter how much money you have, it is hard to resist quality items at a modest price. Sure, she probably pays more for her haircut than most of us spend on an outfit. But when it comes to picking out festive Christmas decorations, apparently everyone can agree that Target is the place to go.