The Touching Way Steve McQueen Showed His Respect for Bruce Lee After He Died
Here's what Steve McQueen did for Bruce Lee upon his death.
In July 1973, the world mourned the death of Bruce Lee. The martial arts master and creator of Jeet Kune Do and soon-to-be Hollywood legend was only 32. He left behind a wife, two children, and an influence that continued to expand around the globe.
Lee had a massive following in Asia at the time of his death, but he also built a life in America with his wife, Linda, that included a circle of celebrity friends. One of those friends was Steve McQueen.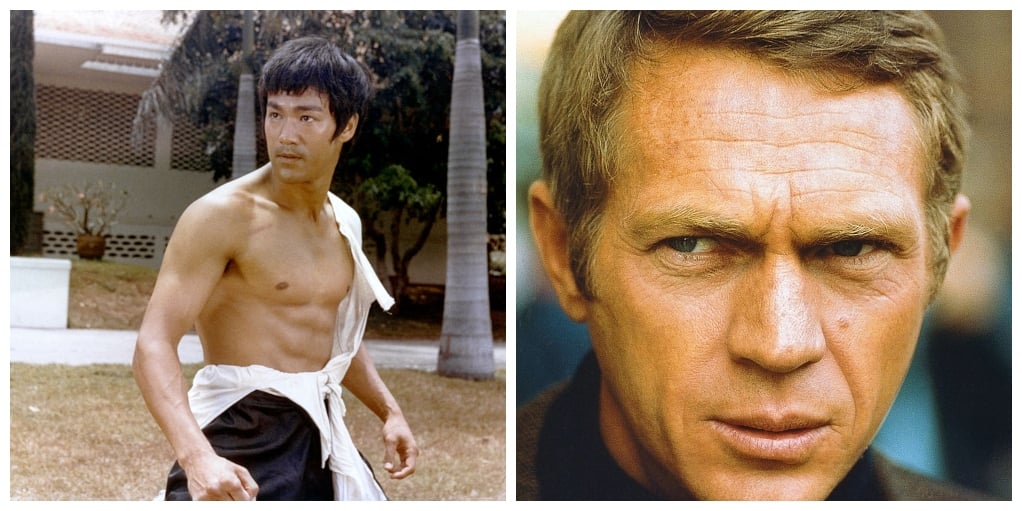 Bruce Lee and Steve McQueen were close friends
When Lee decided to move his family to Los Angeles from Seattle, Washington in 1966, he took a role in The Green Hornet and shortly before the show ended, opened up a martial arts school in the city. He taught private lessons to a host of celebrities, including James Coburn and Steve McQueen.
Through their teacher-student relationship, Lee and McQueen bonded as friends. McQueen's best friend, Jay Sebring, was a client of Lee's and that's how they were first introduced. Author Matthew Polly who wrote Bruce Lee: A Life, was told by Lee's widow Linda that the two men shared a lot in common.
"They really connected because they were the same kind of guy, rough and tumble coming from similar backgrounds." McQueen taught Lee some of the basics about acting, and Lee aspired to become as famous and successful as McQueen.
They spent time training, pranked one another, and had a bit of a rivalry, but their friendship withstood the bumps in the road. That's why Lee's death hit a nerve.
Bruce Lee had two funerals
Though he had high hopes for a successful film career in America, Lee and his family were living in Hong Kong when he shot to superstardom as an actor. His hard work as a fight choreographer and actor in China paid off, but his life ended at 32.
Lee passed away in Hong Kong, and much to the chagrin of his fans, his 28-year-old wife held two funerals: one in China and the other in America.
The first drew legions of mourners which numbered more than 10,000, all seeking to pay their respects to the young star. It took hundreds of policemen to manage the grieving crowd.
It was the last time they would get to be in his presence because his body was shipped back to the US to be buried in Washington state. Lee had a private, quiet ceremony, and it should be noted since Enter the Dragon wasn't released yet, he didn't achieve Hollywood success until after his death.
McQueen arrived at the second funeral
Steve McQueen suffered a few losses within a certain span of time, but he was known to avoid funerals. He didn't attend Sharon Tate's after she was murdered (McQueen was friends with her and Roman Polanski) and he knew her for years.
When it was time for Lee's service in Seattle, he flew from LA to attend. According to Polly, Coburn and the chairman of Warner Bros. also showed up. But it was McQueen's presence that surprised them all.
According to Polly, McQueen said, "I cared about Bruce. I felt like saying goodbye to a friend." He and Coburn served as pallbearers along with some of Lee's family members and other friends.
When the graveside service and burial concluded, he, Coburn, and the others tossed their white gloves into the grave with Lee's casket as they said their final farewells.