The Touching Way 'This Is Us' Focuses on Representation and Inclusivity in Season 4
'This Is Us' nails inclusivity. The show isn't diverse to check a box, but for an authentic story. Here's why they're getting it right.
There are plenty of great shows on TV, but few manage to capture inclusivity like This Is Us. Over three seasons and counting, the drama series managed to properly convey a plethora of cultures, disabilities, and real-life struggles. Here's why accurate representation matters.
'This Is Us' talks about mental anxiety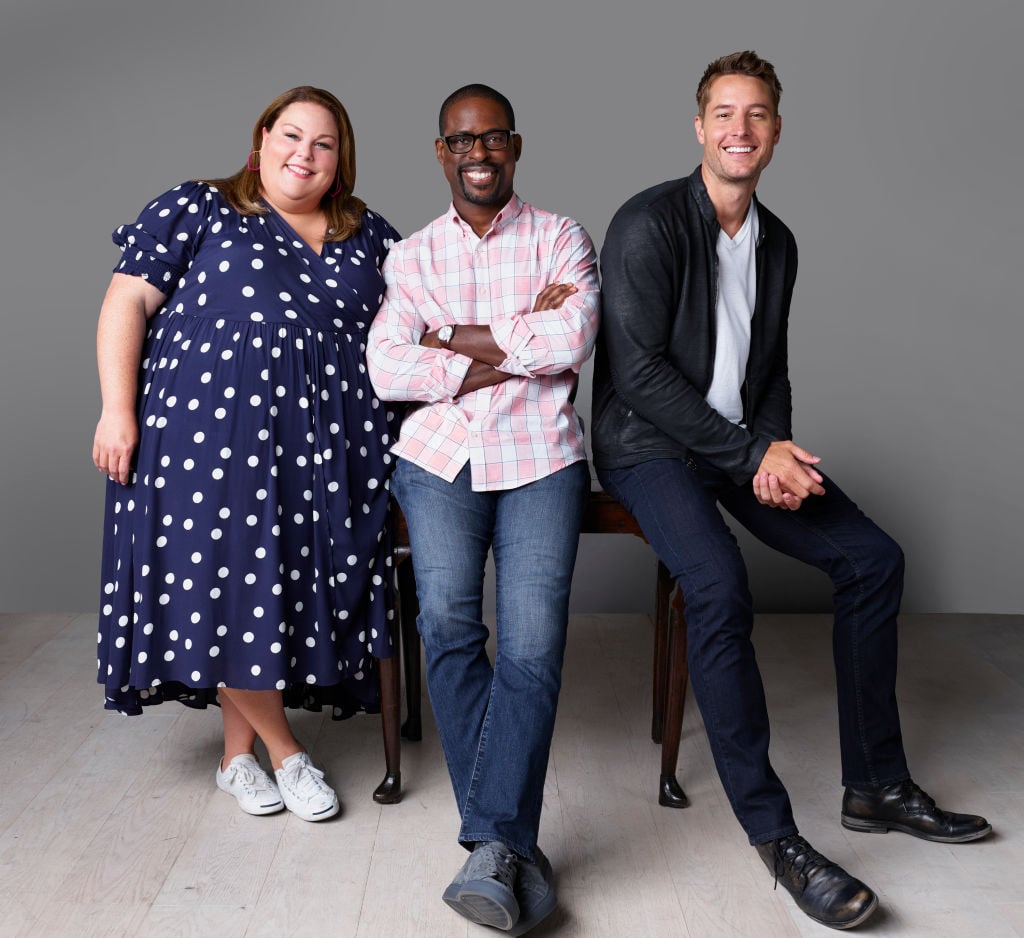 From the pilot episode, This Is Us has covered everything from adoption to identity, and racism to body image. Few shows have told stories so authentically, or successfully.
Randall Pearson (Sterling K. Brown) has managed his anxiety. Randall's story began with various examples of perfectionism — even to his own detriment.
With biological father William's (Ron Cephas Jones) terminal cancer and the pressures of a demanding job, Randall had a breakdown. In the episode "Jack Pearson's Son," Randall's suppressed anxiety became a panic attack. He sobbed in his office, on the floor.
Likewise, season 4 of This Is Us connected Randall's anxiety to something bigger. In the previous episode, "Storybook Love," Randall's daughter, Tess (Eris Baker), had a panic attack at school. Randall, of course, felt awful for passing the "trait" down.
Beth (Susan Kelechi Watson) later confessed William, too, had major anxiety. The heartwarming flashback of William and Beth's conversations about William's anxiety brought the family full circle.
'This Is Us' also talks about PTSD
As for new characters, the introduction of a war veteran, Cassidy (Jennifer Morrison), showed what it's like to live with Post Traumatic Stress Disorder.
Cassidy's fragmented relationship with her soon-to-be ex-husband, Ryan (Nick Weschler), emphasizes how difficult PTSD is to manage.
PTSD and anxiety rep is important. It's not only for those who experience similar feelings but for those who don't.
'This Is Us' has a racially diverse cast
The series began with an already incredible lineup of diverse talent and has only gotten more inclusive. In season 3, Miguel (Jon Huertas), told Randall about the racism he experienced after moving from Puerto Rico to the U.S.
In an interview with Bustle, Huertas spoke of his own similar experiences.
"We talked about my background and so Randall's story when the father turns away from him in that prom scene that's story comes from my life. That happened to me with a girl that I was dating," he said.
"Her father, it wasn't prom, but it was their family had a hilly piece of property and every year for the first snow the family got together and rode sleds on their hills and I was invited to meet her family and do that."
Huertas continued: "When I showed up he didn't want to do that with me. I left so that they could have their family event… and I took off and I never saw her again."
Season 4 of This Is Us also introduced war veteran Cassidy (Jennifer Morrison) and her husband, Ryan (Nick Weschler). Weschler, a New Mexico native, is of Mexican, English, German, and Swiss-German descent, according to IMDb.
We'd also be remiss not to mention Jae-Won (Tim Jo) as Randall's campaign manager. Without him, Randall may not have been elected as City Councilman.
'This Is Us' showcases body image and stroke recovery
As a whole, This Is Us covers many areas of the representation spectrum that other shows don't. From the pilot episode, viewers see Kate's (Chrissy Metz) struggle with weight and body image. Her character is loosely based on creator Dan Fogelman's sister, Deborah (who also consults on the show).
A recent episode, "Unhinged," brought Kate's issues to light. In a "holy crap" moment (after Kate admitted she couldn't fit into a restaurant booth), Toby's weight loss juxtaposed Kate's overeating in a very real way. Kate's struggle with weight and self-acceptance is one of the most relatable arcs in This Is Us history.
Season 4 also introduced Kate's neighbor, Gregory (Timothy Omundson), who, at first meeting is a hostile, unlikable man. He later confessed he's recovering from a stroke — something Omundson lives every day.
Two-and-a-half years after his stroke, Omunson's portrayal of Gregory mirrors what he's actually going through. Fogelman wrote the character with Omundson in mind.
"I'm hoping to really bring some awareness to stroke recovery and the fact that since that first This is Us aired, I've had so many people respond to me on Twitter and even Instagram telling me their own stories of recovery, and how grateful they were to see someone in their situation on TV," Omundson told TV Insider.
'This Is Us' offers LGBTQ and disability representation
LGBTQ representation first came through Tess's story. Ironically, it's also the reason why she had a panic attack in "Storybook Love."
To understand why Tess's anxiety manifested in a big way, the season 3 episode, "Six Thanksgivings," highlighted an important conversation between Tess and Kate.
"Pretty soon you're gonna have your first kiss. And your first boyfriend," Kate said.
"Or… girlfriend," Tess replied.
"Or girlfriend." Kate's reaction should be the norm on all TV. No long speeches or judgment. Only acceptance.
And finally, the addition of Jack Damon's visual impairment isn't only a miscellaneous story. Fogelman cast Blake Stadnik, a visually impaired actor, for a reason. Stadnik relays what it's really like living blind so realistically because he is blind.
If you're looking for an inclusive show, This Is Us is thoughtful about the stories they want to tell. With extensive research, actors who live the experiences, and a diverse cast, the show helps the underrepresented feel seen, heard, and understood.
This Is Us airs Tuesday nights at 9 p.m. EST on NBC.