'The Traitors': Are Rachel Reilly and Kate Chastain Feuding or Friends After Filming?
The Traitors had the cast on edge throughout the reality TV show. But the big feud of the season was between Rachel Reilly and Kate Chastain. Are they friends or foes after the season? The Big Brother alum gives an update.
Rachel Reilly and Kate Chastain targeted each other on 'The Traitors'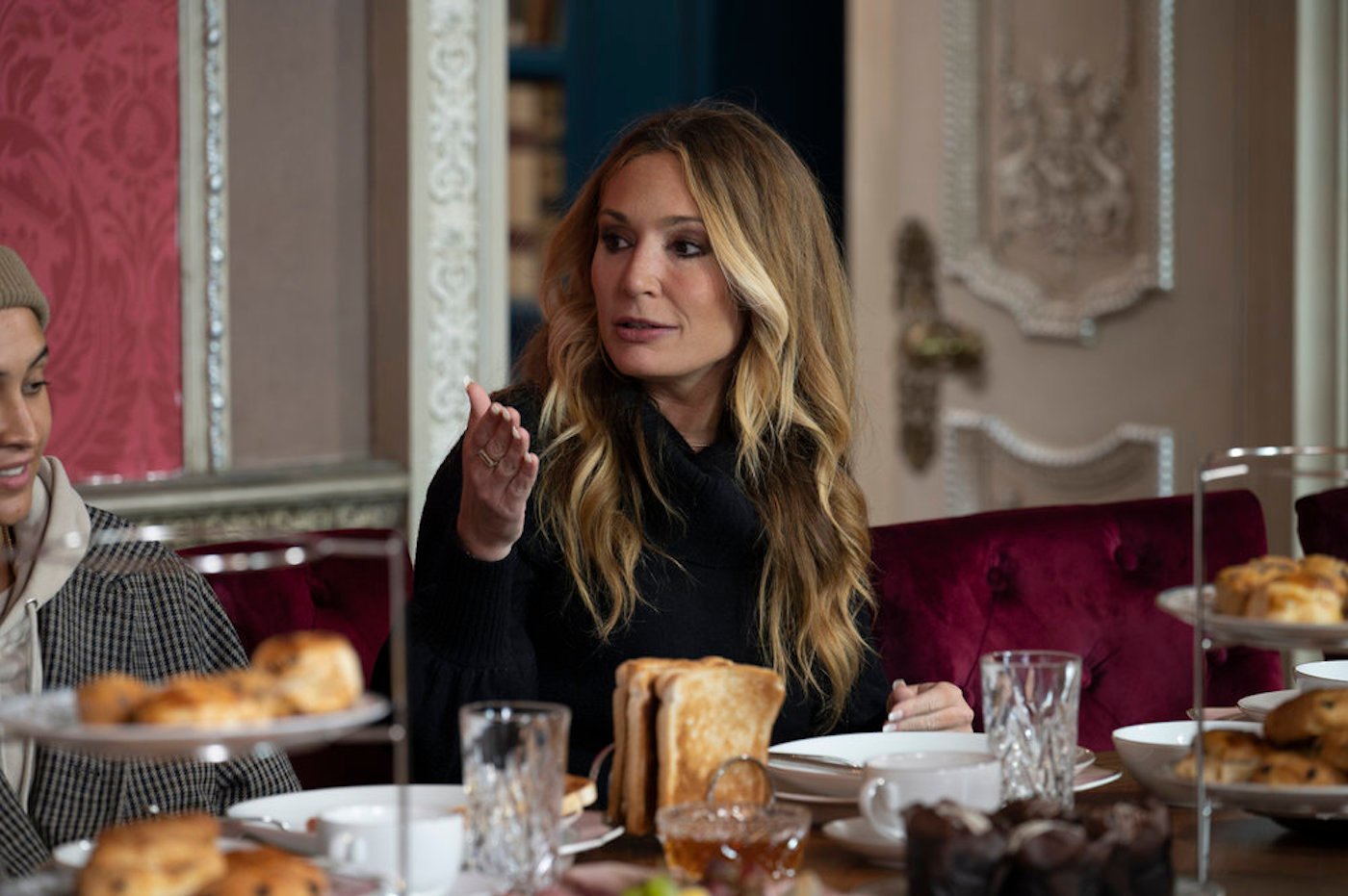 The reality stars on the season had strong personalities. So it's not surprising that some of them clashed. Kate made her feelings about the Big Brother winner known in her confessionals and to other players.
The third episode showed most of the cast putting Michael Davidson on the spot for wrongly accusing Geraldine Moreno of being a traitor. Kate was one of the more outspoken people who were against him. 
"Guys, I don't think that we should just like go after one person," Rachel said. "Like, honestly, I feel very uncomfortable with that."
Kate later left the room when Rachel entered to avoid her. She called her annoying in her confessional to explain this. Later, Kate and Rachel took turns accusing each other of being traitors. The Below Deck star also wasn't against commenting on how Rachel dressed.
Rachel Reilly and Kate Chastain think their feud was funny 
Sometimes there are hard feelings between reality stars after filming together. But Rachel revealed to Us Weekly that isn't the case with them.
"I have no idea where we got off on the wrong foot," she said. "I'm guessing I just have that personality." However, she also mentioned the time when Kate called out Michael. "That might have rubbed them the wrong way where I was just like, 'I'm not gonna do it. Shut it down,'" she explained.
The once feuding faithfuls can laugh about the past now that filming is over. "We talked in New York and we were just like, 'Oh, it's a game, you know, whatever. It's totally no big deal,'" Rachel said. "It was funny. She's funny. I'll have to say, like, she got me good."
Kate also joked with Elissa Reilly Slater about the feud
Kate tweeted a clip from an interview she did with Reza Farahan. "Rachel was lovely, Stephenie [LaGrossa Kendrick from Survivor] was lovely," he claimed. But Kate gave the camera a look as if that wasn't true. 
Someone reacted with a gif of Elissa Reilly Slater laughing and spitting out her drink on Big Brother. "Inserts my GIF while she shades my sister @RachelEReilly  i know they're good though so we'll have fun with it [laughing emojis]," she tweeted.
"OMGGGGGGGGG I HAVE ALWAYS WONDERED WHERE THE HELL THAT GIF CAME FROM. That's you?!?! [mind blown emoji] You are the most used GIF on the internet!!" Kate replied.
Elissa tweeted, "[laughing emojis] love to you & the show is so good!" So it looks like everyone is having a good laugh over their bickering on the show. The feud did lead to some of the funniest moments of the season.