The True Story Of The Man Who Inspired The Movie, 'Radio,' Starring Cuba Gooding Jr.
News spread that the man who inspired the film Radio, starring Cuba Gooding Jr., died on Dec. 15 at the age of 73. Condolences for James Kennedy poured in and his hometown of Anderson, South Carolina are planning him a well-deserved final send-off.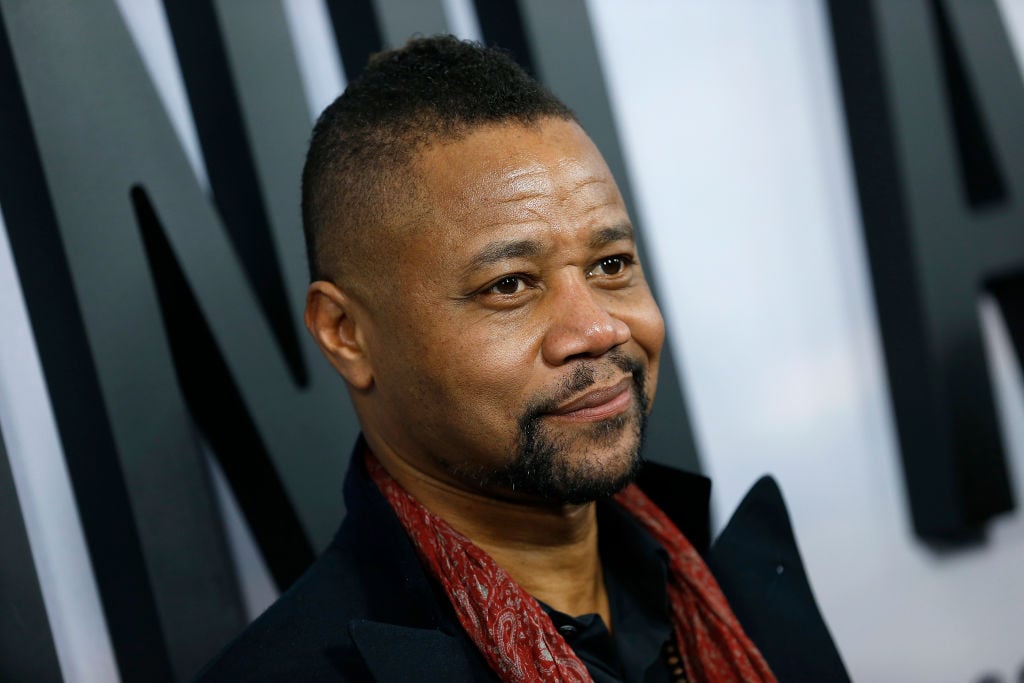 The autobiographical story was well-liked by audiences and critics. Though it captured part of Kennedy's amazing journey, it didn't capture everything. Kennedy's life could have been complicated but through his radiant energy and persistence, he lived a life of purpose and touched the hearts of many along the way. 
Who was James "Radio" Kennedy
When he was five years old, he was hit by a car and nearly died from the impact. Onlookers and family members begged his mother to put him in a mental institution so that she would be free from the burden of raising a disabled child. It was extremely difficult as they lived in the rural country and neighbors weren't always kind and welcoming to Kennedy, viewing him as an agitator. 
As a boy, Kennedy attended a school for the learning disabled. After not being able to adapt to the curriculum, he was pulled from the classroom. 
Despite growing up with severe developmental disabilities, he was beloved and became a staple at his high school. His former principal Sheila Hinton spoke to the New York Times about his impact after confirming his death.
As a teenager, Hilton said that Kennedy could barely speak and was illiterate. He carried a transistor radio everywhere he went, which earned him his nickname. "He showed up to the games and would just stand passively and watch," she recalled. "Until one day when he began to mimic the coaches' signals and tried his hand at yelling out commands. At that point, he could have been labeled a distraction and sent away. But he was not."
The football coach, Harold Jones, took a liking to Kennedy. He became Kennedy's friend and mentor and helped Kennedy transition from an outcast to a part of their community. Football players on the team fiercely protected Kennedy from bullies. 
Kennedy was considered a permanent high school junior, meaning the school imposed a rule that he would never graduate or have to leave if he didn't want to. As an adult, Kennedy lived with his brother and sister-in-law. He never has to be institutionalized.  
Jones retired in 1999 but his relationship with Kennedy continued. They took trips together and sought to help others through acts of service. 
Radio was adapted into a film after a screenwriter read a 1996 Sports Illustrated feature piece on Jones and Kennedy's friendship. 
He was famously inducted into his high school's Athletic Hall of Fame in 2016.
How did the film 'Radio' do in theaters?
Radio did well during its theatrical run. With a budget of $30 million, the film grossed over $52 million. 
Gooding earned an NAACP Image Award for Best Actor in a Motion Picture for his performance. He received critical acclaim for his true to life and raw representation of Kennedy's extreme disabilities. A review in the New York Times spoke to how well Gooding captured the difficult task, writing,
"When he speaks, the words come out as the garbled cries of an excitable child just learning to talk. Because Mr. Gooding doesn't underplay his character's distracting tics, his performance makes you feel the uneasiness that Radio's presence provokes in the more heartless residents of Anderson, a town that lives and breathes football."
In a 2003 interview with CBS News, Gooding said his portrayal of Kennedy was intentional and he wanted to avoid focusing on his physical challenges and hone in on Kennedy's spirit. "It's more of a child-like innocence that I saw about him and I kind of hung on to that," he said.
A public viewing and funeral is scheduled for Kennedy on Saturday Dec. 21 at his beloved high school, T.L. Hanna High.