The Truth About Drake and Serena Williams' Rumored Relationship
Drake is a multitalented musician and songwriter with a career that spans well over a decade, but sometimes he makes more headlines for his love life than his music. A self-proclaimed lover boy, he's been linked to a number of people throughout his career, including tennis star Serena Williams. Despite widespread romance rumors, neither of them ever came out and confirmed anything. But we've got the scoop on Drake and Serena Williams, here.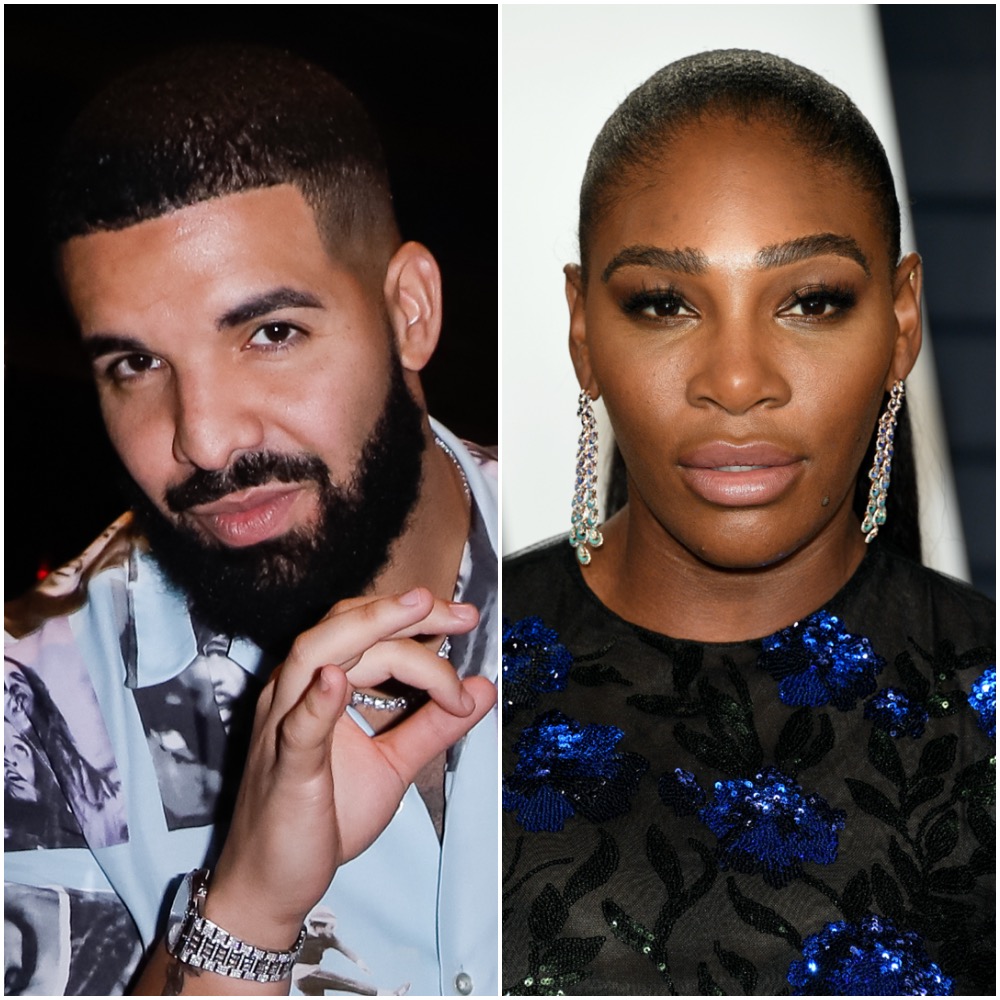 Drake and Serena Williams' history, explained
It's unclear how these two met, but their friendship dates back to at least 2011 when Drake started popping up at Williams' tennis matches and was seen cheering her on.
Seemingly getting flirty, he tweeted out a message to her the same year saying, "@serenawilliams I cannot wait to put it on you and make you sweat……….during our match this weekend."
He also went on to name-drop Williams in songs such as "Worst Behavior" from his 2013 album Nothing Was the Same, as Capital Xtra notes. However, there was never any direct proof that they were more than friends.
RELATED: The Drake Curse Supposedly Had Him Cursing His Girlfriend
When asked about Drake's attendance at her 2015 Wimbledon matches, Williams simply described him as a longtime friend and supporter. "We've been friends for, like, so many years" she said at a press conference in July 2015 (via Entertainment Tonight). "Just like family."
The next month, TMZ reported the two were allegedly seen kissing at a restaurant. In photos posted to its website, it's hard to tell if they were kissing, but Williams seems to be sitting on his lap as they chatted.
The two continued to be seen together that year as a source told E! News: "Drake has always had a huge crush on Serena, so he is on cloud nine and will continue to court her as much as he can." The insider also pointed out that Williams allegedly felt the same. "Drake is very much Serena's type as well. She is a big fan of him and his music," they said.
But just as quickly as the rumors started, they stopped. Drake went on to date others such as Rihanna while Williams moved on with Reddit co-founder Alexis Ohanian, whom she married in 2017.
Drake and Serena Williams' relationship now
Over the following years, Drake and Williams have had nothing but positive things to say about one another. She told Vogue in 2016 that he's the funniest person she knows while he credits her for inspiring him to write the 2015 Meek Mill diss "Back to Back."
As he explained on the Rap Radar podcast in December of 2020, he had been around Williams at the time of his then-feud with Meek Mill when she offered some advice on how to handle it.
"We had been talking a lot about her and [Maria] Sharapova going back and forth over the years," he said.  "And she had made this comment to me, and she was like, 'Well, look, if you're going to go again, you know … you gotta finish it. She's a top competitor. So, she's like 'You gotta finish. I'm talking like, done, over. And it's going to be something that everyone he's with has to hear. You can't do some sh*t that's for the moment and then goes away.' She kinda put this battery in my back, funny enough."
So cool! We're glad they still seem to be on good terms.