The Truth About Queen Elizabeth And Prince William's 'Difficult' Relationship
Queen Elizabeth has been on the throne for 67 years, making her the longest-reigning monarch in the history of British royalty. The Queen is now 93 years old, and she has started delegating some of her responsibilities to the heir to the throne, Prince Charles, as well as the second-in-line, Prince William. However, a new report claims the Queen and her grandson have a "difficult" relationship because he will one day be the King of England.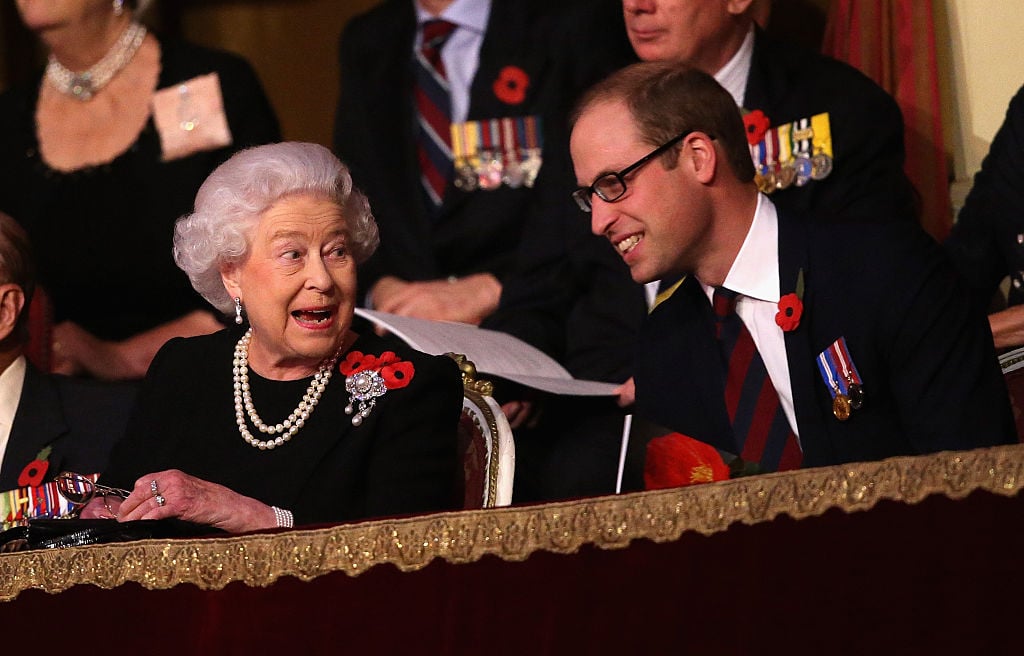 Things have gotten serious
Royal author Juliet Rieden says that Queen Elizabeth has been "offloading a lot of her work to her son and her grandson." And, because Prince William will one day be king, it has made his relationship with the monarch a much more serious one than what she has with her other grandchildren.
"William has really had to up the ante and take on a lot of this heavy lifting," Rieden told Nine News Australia.
The Queen has been mentoring Prince William to prepare him for the day he takes the throne, and E! News royal correspondent Melanie Bromely says that their relationship is "half family and half business.
Royal experts also that Queen Elizabeth is not happy about the split between Prince William and Kate Middleton and Prince Harry and Meghan Markle. If the two couples split their households and charities because of a feud, that would make the Queen sad, says Ingrid Seward. However, Queen Elizabeth would "never interfere with their lives."
Some believe the Queen was behind Prince William and Prince Harry's split
While one expert says that Queen Elizabeth wouldn't interfere with her grandsons' lives, another claims that her majesty forced the royal siblings to split their households and go different ways with their wives.
Because William and Harry have such different roles in the family, it makes sense for them to live in different places and separate their charities. Royal commentator Omid Scobie says that splitting the households is a positive because it will allow William to focus on his future role as king, while Harry and Meghan do the things that they want to do.
If Prince Harry and Meghan Markle would have remained at the palace, Scobie says that everything the Duke and Duchess of Sussex does would have to line up with the Duke and Duchess of Cambridge. But now, they are free to go their own way.
"Their operating style is very different to the Cambridges and so having their own space to think as big as they like, working on a global scale, is perfect for them," a source told Scobie.
He says that Harry and Meghan's new Sussex Royal foundation will allow them to do "some very ambitious things," and create something that will be their "defining work" and "entirely theirs."
Prince William has been in training for decades
Queen Elizabeth and Prince William's relationship may be complicated and sometimes "difficult," but royal historian Robert Lacey says the two share a special bond because William will one day be king.
The 37-year-old has been training for his future role since he was five years old, and he considers his grandmother to be "the best role model."
"When William became a teenager, she would have him at Windsor Castle and would open the state boxes and guide him through the papers," says Lacey. "It was William's constitutional education."
Does this mean that Prince William is Queen Elizabeth's favorite grandchild? Some believe that he is. In the book William and Kate: A Royal Love Story, author Christopher Anderson wrote that Queen Elizabeth "rooted" for William to marry Kate because she found her to be "a suitable soulmate for her favorite grandson."