The 'Twin Peaks' Actors Who Were Married in Real Life
On the original 'Twin Peaks,' two of the show's key figures had been husband and wife in the past.
The more you learn about David Lynch, the more it becomes apparent that he chooses his actors the way Robert Altman did — going more by personality than auditions.
While casting Twin Peaks, Lynch reportedly cast Don Davis as Major Briggs without a reading. (He decided to bring Davis aboard based on a conversation they had.) During the Twin Peaks shoot, he pulled Frank Silva (Bob) from his prop department and put him on screen to utilize his frightening look.
However, the signature Lynch actor may have been Jack Nance, whose crazy hair and utterly unique screen presence gave Eraserhead that special edge. Nance, who appeared in Blue Velvet, Wild at Heart, and as Pete in Twin Peaks, died following a 1996 fight outside a donut shop in Pasadena.
It marked the end of a strange life that included the death by suicide of Nance's second wife, Kelly Jean Van Dyke (Jerry Van Dyke's daughter). As for Nance's first wife, Twin Peaks fans will know her as the Log Lady.
Jack Nance (Pete) and Catherine Coulson (Log Lady) married in 1968.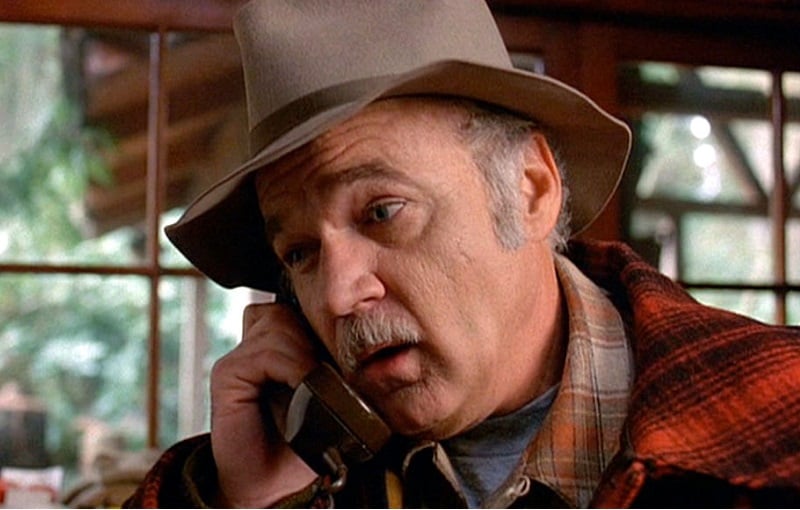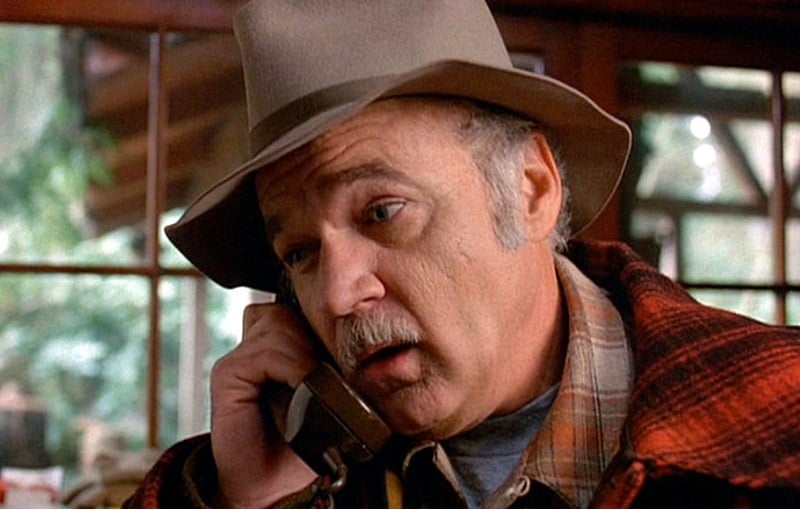 While Eraserhead (Lynch's first feature) premiered in 1977, production on the film actually began in '71. At that time, Lynch cast Nance as the lead. (Nance was 27 years old at the time.) As Lynch struggled to find funding to continue the shoot, he came across it in the oddest places.
According to a Lynch biography, one donor was Catherine Coulson, who had married Nance in 1968 and worked as assistant director on Eraserhead. Coulson actually contributed the tips she earned working as a waitress to keep the film going.
During the lags in production, Lynch ended up writing and directing a short called The Amputee. Coulson starred in that film as double-amputee alongside Lynch, and she clearly stuck in the director's mind as a film presence (as did Nance).
By the time Lynch cast Nance in Dune (1984), he and Coulson had divorced. (They officially parted ways in 1976). However, Lynch brought the former couple back together in 1990 when he shot Twin Peaks for ABC.
Lynch pictured Coulson as Log Lady on the set of 'Eraserhead.'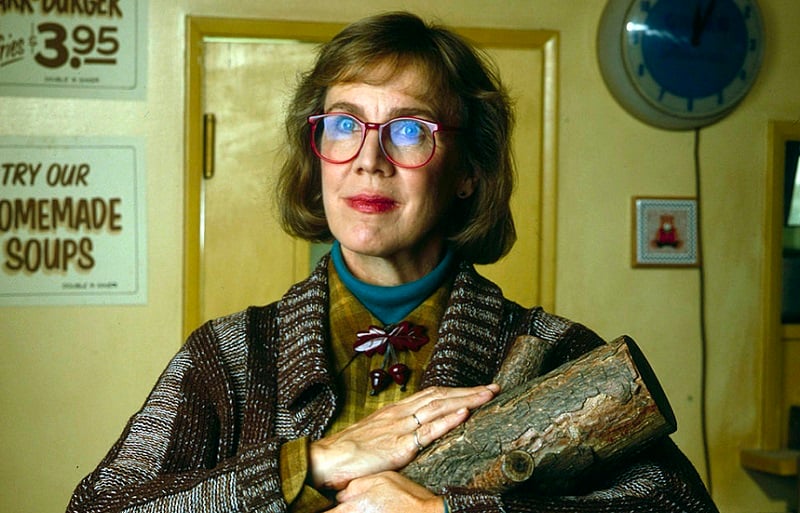 In the sort of vision it seems only David Lynch would have, the director reportedly began thinking of Coulson as a woman who carried around a log while making Eraserhead.
It took another 15 years for that character to find a home, but Coulson will live as long as people watch quality TV for her portrayal of Log Lady in both the original series and, poignantly, the Showtime revival of 2017.
In the following clip, you can hear Coulson laughing along with Lynch about her relationship with Nance.
Nance's bizarre, premature death at 53 was the end of one half of the couple that contributed so much to Eraserhead. On her end, Coulson lived a much longer (and more stable) life. She passed away in 2015 at the age of 71.
Like Lynch, Coulson practiced transcendental meditation and led a spiritual life. (Her second husband was a rabbi.) And, of all the people on earth, there probably weren't many who knew Jack Nance better than Lynch and Coulson.
Also see: The John Lennon Song That Landed Him on the FBI's Radar