'The Ultimatum': Hunter Parr Disabled His Instagram Comments
'The Ultimatum: Marry or Move On' cast member Hunter Parr disabled his Instagram comments shortly after the show premiered. He has since 'limited' them.
Netflix's The Ultimatum: Marry or Move On cast member Hunter Parr left the show early as he chose to propose to his girlfriend Alexis before the experiment ended. When the dating show first premiered, he disabled his Instagram comments.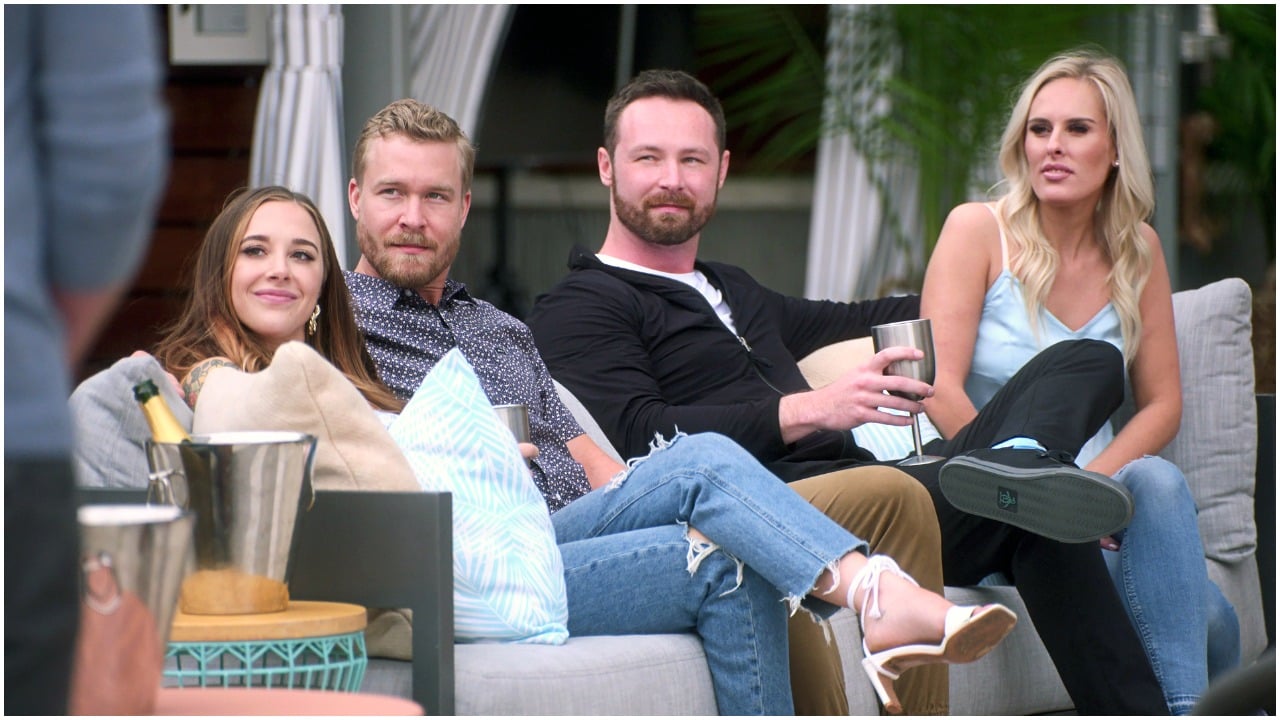 Hunter Parr initially disabled all Instagram comments
When The Ultimatum dropped on Netflix, Hunter Parr posted a still photo from the show of him and his girlfriend, Alexis Maloney, joining the rest of the cast outside.
He captioned it, "In less than 24 hours, you'll be able to watch me put my relationship on the line. Hope y'all enjoy the drama!"
Hunter then disabled his comments on all of his posts before turning them back on, but "limited." Therefore, only certain accounts, presumably ones he follows, can post comments on his pictures.
A few co-stars have commented on his uploads, including Rae Williams, Shanique Imari, and Nathan Ruggles.
Alexis Maloney gave Hunter Parr the ultimatum
After dating for two years, Alexis Maloney, 25, gave boyfriend Hunter Parr, 28, an ultimatum, as she feels she's ready to settle down and get married. While he didn't explain his hesitation, Hunter promised he would have an answer for his partner by the end of the experiment.
In a confessional, he later admitted he didn't think he was ready to propose to Alexis but wouldn't hesitate if he "met the right person." When the couple parted ways, Hunter admitted he found the concept of an ultimatum "frustrating."
The following day, Alexis thought she connected with Colby Kissinger at the pool, calling him her "type" and "the opposite of Hunter" as he seemed to have a more assertive personality. During their conversation, she confessed she would break up with someone if they weren't making enough money.
Therefore, Colby felt they were incompatible and admitted that to her. However, she was confused, believing their initial conversation went well. They spoke again, and he told her that he didn't see a future with her or find himself attracted to her, which upset her. Therefore, Alexis walked over to where Hunter talked with Colby's girlfriend, Madlyn Ballatori, where she shared how he made her feel.
Alexis and Hunter got engaged during the show
Shortly before picking trial spouses, Alexis and Hunter talked, and she admitted she was "nervous" to live with someone else. However, he seemed to enjoy the experiment so far, noting he began thinking about things differently.
When it came time to select the partners they would spend the next three weeks with, Alexis revealed how she felt for Hunter. After April Melohn chose him, he stood up and announced his decision to marry Alexis. Hunter proposed to his girlfriend, admitting he saw everything he liked about her in the other women he dated.
Additionally, Hunter revealed his hesitation to get married as fear, proclaiming he was no longer afraid. Alexis empathically accepted the proposal but later shared her experience with Colby again, claiming she didn't consider him a good person.
The couple left the show early engaged, but Alexis showed up in a later episode when the ladies attended her bridal shower. The Ultimatum: Marry or Move On finale premieres on April 13 on Netflix.