'The Ultimatum' Reunion: Lauren and Nate Reveal Their Baby Compromise
Lauren Pounds and Nate Ruggles reveal their baby agreement on 'The Ultimatum' reunion.
The Ultimatum showed couples who weren't on the same page about their future. Lauren Pounds and Nate Ruggles didn't agree on children on the reality TV show. The reunion revealed they had come to a compromise.
[Spoiler alert: This article contains spoilers from The Ultimatum episode "Ultimatum Day" and "The Reunion."]
Lauren and Nate didn't agree on the future on 'The Ultimatum'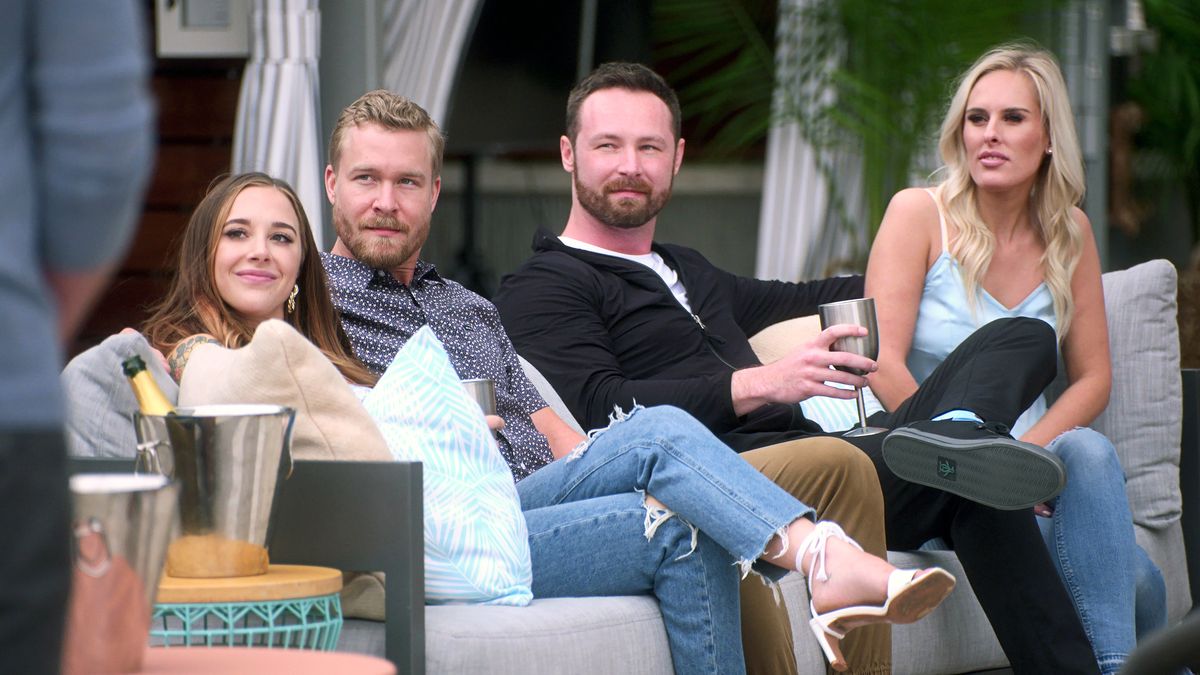 The couple dated for two and a half years before going on the show. Nate gave her an ultimatum because he was ready to get married and have a baby. However, Lauren didn't want a baby at all.
It seemed like they weren't compatible, and maybe their trial marriages to other people would help them figure that out. However, Nate decided to propose to her once he ran out of options for a trial wife.
"I've learned through this that I don't have a family without you," he told her. "And as long as I spend the rest of my life with you, that's all I want. There's no one else that I could imagine myself being with besides you for the rest of my life." Lauren happily said yes.
That made it sound like Nate gave up on his dream to have kids. But it looks like the couple made a different compromise.
Lauren and Nate reveal their baby compromise 
The couple returned for the reunion. Nate explained why he decided to propose to Lauren instead of doing a trial marriage.
"This experience and I said this before, did help me," he claimed. "It made me realize all these amazing people here, all the great dates that I went on with Shanique, April, every one of ya'll–I met so many amazing people. Still, no one held a candle to Lauren, to me."
Nick Lachey asked him if he's still content with the idea of never having kids. "So what we said on there too is we wanted to actually work at it together," Nate said. "That was our big thing, and the other part of us not really feeling the experience might be a best fit for us was because, with this one issue, who's gonna help us solve it, you know?"
"We sought out expert advice," Lauren chimed in. That meant therapy. Alexis Maloney asked if they were having kids or not. "Not yet," Nate answered. "No, we have agreed to have one for now," Lauren revealed. 
Lauren defended Nate from angry fans
Many fans couldn't believe how Nate changed to getting down on one knee so quickly. Lauren defended him in an interview with Today.
"The way that it looked is obviously not good," she added. "It's easy to say, 'He's just a mess, and he can't make up his mind … But Nathan's a good person, and he has good intentions. In that moment, he was just like, What do I do?"
Lauren said she understood the panic he was feeling. But it looks like the couple is happy with their decision.