'The Umbrella Academy': How Elliot Page Related to Vanya in Season 1
The Umbrella Academy star Elliot Page made headlines last year when he came out as transgender. Those behind the hit series showed support for the actor, who began filming season 3 in 2021. Page explained why he was drawn to his character at first, despite their many differences.
In 'The Umbrella Academy,' Elliot Page plays Vanya
Elliot Page made his mark on film over the past two decades. Films such as Juno, Whip It, Inception, and the X-Men franchise established him as a popular actor. While he did some TV early in his career, it wasn't until 2019 that he returned to the small-screen in a big way.
The Umbrella Academy premiered on Netflix in February 2019. Based on the comic book series of the same name, the series follows the Hargreeves siblings, a group of young adults adopted as children by an eccentric, wealthy man who sought to develop their unique abilities. Page portrays Vanya (also known as No. 7).
Page came out as transgender in 2020
Page established his connection to the LGBTQ community back in 2014 when he came out as gay. However, following years of activism, he came out once more: As transgender. At this time, Page established his pronouns (he/him and they/them) as well as his first name, Elliot.
"I can't begin to express how remarkable it feels to finally love who I am enough to pursue my authentic self," Page wrote in a public statement released in December 2020. He added, "The more I hold myself close and fully embrace who I am, the more I dream, the more my heart grows and the more I thrive."
The actor related to his character in 1 notable way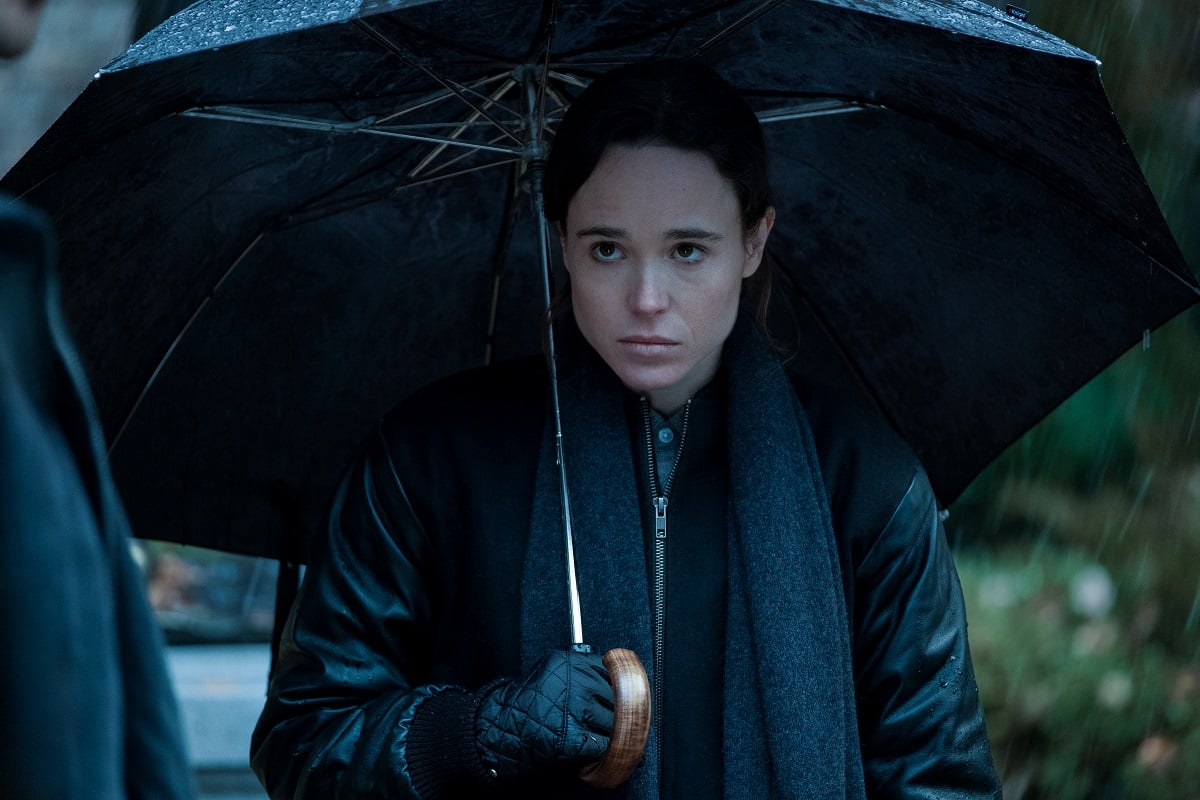 When audiences first meet Vanya, she hasn't spoken to her siblings in years. She feels like an outsider — all of her siblings have abilities, from Klaus communicating with the dead to Allison's "rumor" trick. Later, she learns she's actually the most powerful of them all.
"I related to how much Vanya was closed off," Page told Time in 2021. But now, both the character and the actor have become their authentic selves. "It seems like there's a tremendous weight off his shoulders, a feeling of comfort," showrunner Steve Blackman said of Page. "There's a lightness, a lot more smiling."
Will Vanya transition in 'The Umbrella Academy' Season 3?
RELATED: 'The Umbrella Academy': Will Elliot Page's Character Vanya Hargreeves Change in Season 3?
Both on-set and off, Netflix is working hard to show Page how much they support his transition. All credits for the actor on the platform were scrubbed of his deadname immediately. With the actor back in Canada filming The Umbrella Academy Season 3, could Vanya's journey mirror Page's?
As of March 16, 2021, Netflix hasn't announced if Vanya will transition. But Page is still eager to play the character. "I'm really excited to act, now that I'm fully who I am, in this body," he said. "No matter the challenges and difficult moments of this, nothing amounts to getting to feel how I feel now."