'The Umbrella Academy': Emmy Raver-Lampman Enjoyed Playing Allison Like the 'Villain' of Season 3
The family dynamics in The Umbrella Academy are forever changing. Emmy Raver-Lampman talked about playing a very different side of Allison Hargreeves for season 3 and having fun with it.
[SPOILER ALERT: Major spoilers regarding The Umbrella Academy Season 3 ahead.] 
Allison betrayed her family in 'The Umbrella Academy' Season 3
RELATED: Is The Handler in 'The Umbrella Academy' Season 3? Kate Walsh Explains Her Small Role in the New Season
Allison learns that her daughter, Claire (Jordan Claire Robbins) no longer exists in the new timeline. She also finds out her husband Raymond Chesnut (Yusuf Gatewood), who she met in 1961, has died.
The mother becomes very focused on getting her child back while the rest of her family is focused on other things. Viktor (Elliot Page) seems to be the most understanding of her situation. But he becomes more focused on helping Harlan (Callum Keith Rennie). There is a lot of guilt there since Viktor gave him his powers and then left. 
Allison killed Harlan after finding out he was the one who killed their birth mothers. She also makes a secret deal with Sir Reginald Hargreeves (Colm Feore), betraying her other siblings again.
Another terrible thing she did this season was used her powers on Luther (Tom Hopper) to force him to kiss her. She stopped only when she realized he was trying to stop her but was losing.
Emmy Raver-Lampman played Allison like a villain in 'The Umbrella Academy' Season 3
RELATED: 'The Umbrella Academy' Fans Change Their Tune on Luther After Watching Season 3
The cast talked about the filming of season 3 in a new video. Raver-Lampman admitted she liked playing a different side of Allison this season.
"I mean, I really enjoyed season 3 of Allison because she, in her own way, got to kind of be the villain of the Umbrellas. I think she—this is a version of Allison we've never really seen before. She's usually kind of the center and the one that will go around and bring everybody together when everybody starts to kind of fall off the train."
"And she's always there to like reach out, out reach your hand and get everybody back on board. And I think this is the first season where she's like you know what? I'm actually done with that. So I think it was really fun to play the opposite."
The actor said she dove into her character's anger, trauma, and mental state. One way she stayed focused was by keeping pictures of the actors who played Claire and Raymond in her trailer to remember that loss.
She later explained Allison's mental state when she made a deal with her father. "I think at that point she's so done with her family and she's so done with Viktor and she's so done with all of them that she's willing to risk it all," Raver-Lampman said. The actor did say Allison is shocked that Luther was killed as part of the plan.
Will Allison Hargreeves stay a villain in season 4?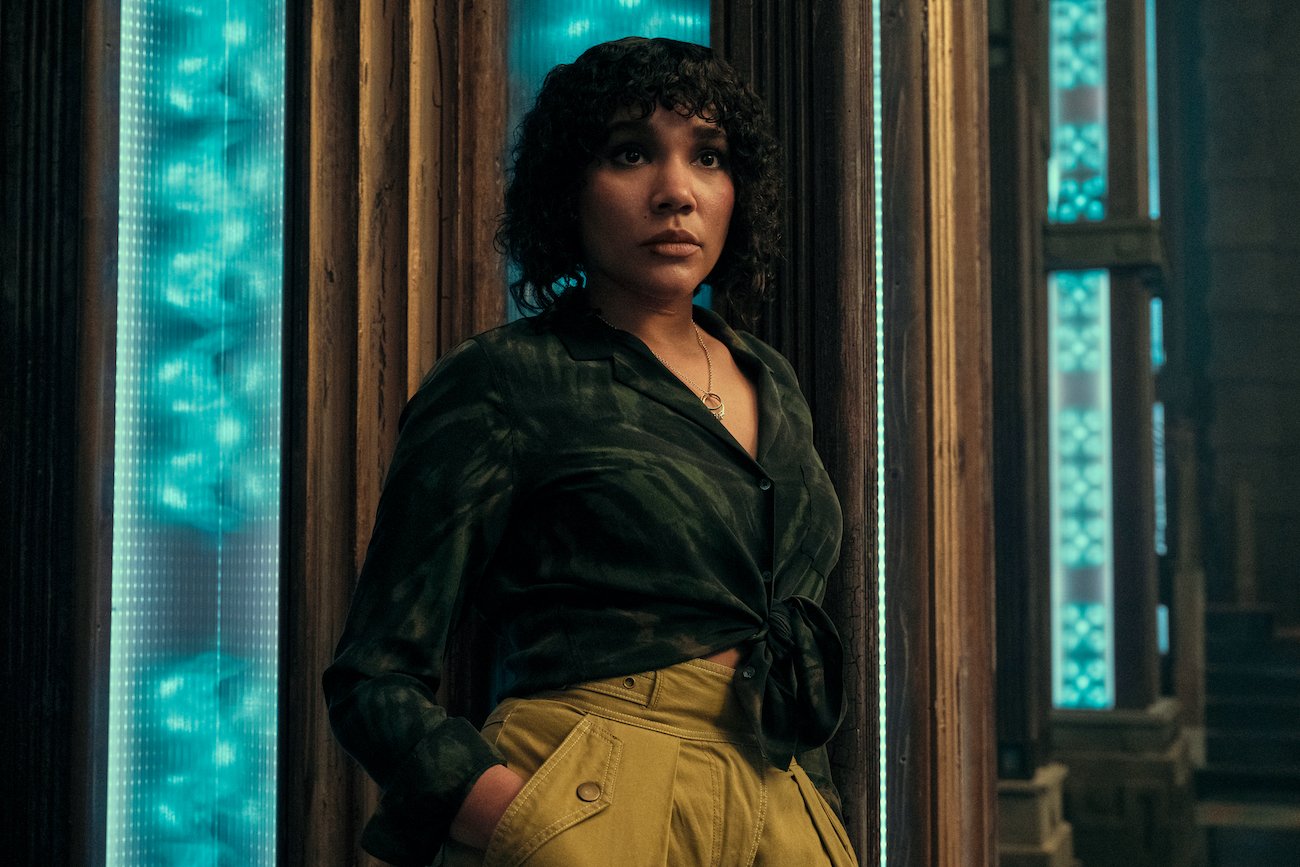 It's unknown if The Umbrella Academy will be back for another season. But season 3 ended with Allison getting what she wanted because of the deal with her father. She's reunited with Claire and Raymond comes to greet them.
That resolution might heal a lot of the pain Allison had in season 3. But it's possible her siblings might want to change the timeline again and that will continue their conflict. The season also ended with everyone without their power and Luther was without his new wife Sloane (Genesis Rodriguez).
RELATED: 'The Umbrella Academy': Tom Hopper Says Luther's Finale Change Felt 'Odd'