'The Umbrella Academy's Emmy Raver-Lampman Thought the 'Hamilton' Play 'Sounded Ridiculous,' Almost Didn't Audition
Emmy Raver-Lampman stars in the Netflix series The Umbrella Academy. But before she became one of the famed Hargreeves super siblings, Raver-Lampman was a Broadway actor who starred in major productions like Wicked and Hamilton. Ironically, she almost turned down the iconic role of Angelica Schuyler in Lin-Manuel Miranda's legendary work.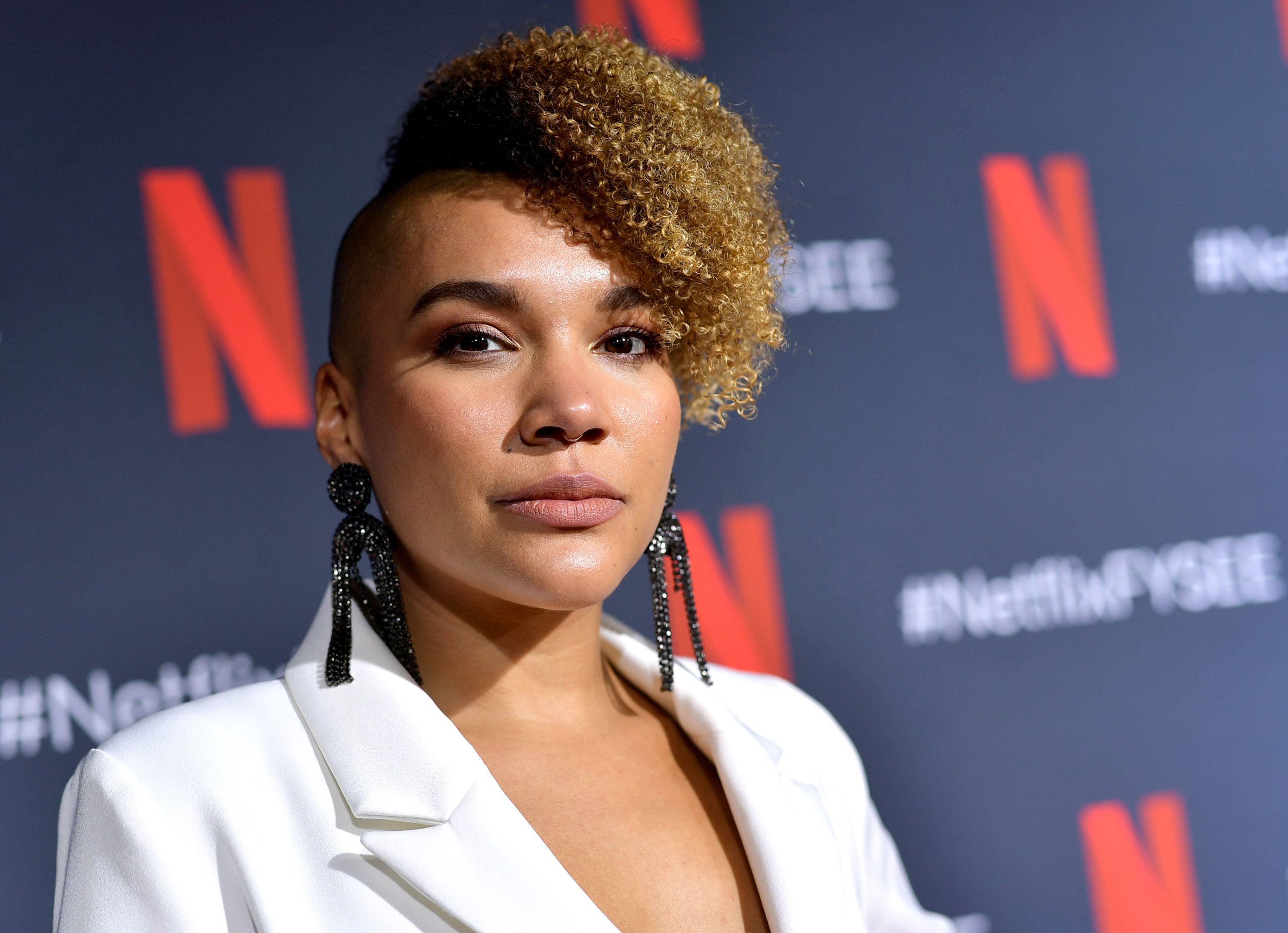 Emmy Raver-Lampman stars in Netflix's 'The Umbrella Academy' 
Raver-Lampman plays Allison Hargreeves in the Netflix series The Umbrella Academy. As one of the seven super-siblings Sir Reginald Hargreeves (Colm Feore) adopted, Allison has the power to "rumor" anyone into doing anything. 
In the series, Allison is close with her siblings, despite their difficult past. "The Rumor" is especially close with her step-brother, Luther (Tom Hopper), who she may or may not be in love with.
Emmy Raver-Lampman is also a Broadway star 
Raver-Lampman studied the arts at Marymount Manhattan College in New York. She landed her first professional theater job during her sophomore year, being cast in Children of Eden. Later, she would land roles in Hair, Jekyll & Hyde, and A Night With Janis Joplin. She also played Elphaba, Wicked's leading lady. 
From 2015 to 2017, Raver-Lampman had a successful run as Angelica Schuyler in the first national tour of Hamilton. She was also part of the original Broadway ensemble, serving as the understudy for all three Schuyler sisters and Maria Reynolds. 
But before Raver-Lampman landed the iconic part, she almost didn't audition at all.
Emmy Raver-Lampman thought 'Hamilton' sounded 'ridiculous' 
During an interview with Collider, Raver-Lampman explained why she almost didn't audition for one of Broadway's most talked-about plays. 
"On paper, it sounded ridiculous," Raver-Lampman laughed. "I was like 'A contemporary musical involving pop, R&B, hip-hop, and rap music [revolving around] the founding fathers of our country and the beginnings of our financial system?' I just was like 'Who would see that?'" 
She conceded that many of her castmates felt that way when reading the script. Fortunately, she decided to audition anyway.
The thought of working with Lin-Manuel Miranda persuaded Emmy Raver-Lampman to audition for 'Hamilton'
When she got wind of Hamilton, Raver-Lampman had just finished the 2015 national tour with Wicked. What excited Raver-Lampman most about Hamilton was getting to stay on Broadway and establish "roots" in New York City.
"As much as I didn't understand it, I was also really intrigued by [Hamilton]," Raver-Lampman explained. She said she was excited about the prospect of working with Miranda and some of the crew who helped create his previous work, In The Heights. 
"Their work is amazing and speaks for itself," she said. "The opportunity to work with that group was really enticing." Raver-Lampman is glad she decided to try out for the role.
Emmy Raver-Lampman left 'Hamilton' to star in the Broadway production of 'SpongeBob Squarepants' 
Just before Hamilton received news of its Tony nominations, Raver-Lampman made the difficult decision to leave the production. She left to play Pearl Krabs in the SpongeBob SquarePants musical in Chicago.
"I remember writing my resignation email to Lin and crying on the couch," she told the Los Angeles Times, called SpongeBob a passion project. "Sometimes as an artist you have to follow your gut."
Eventually, Raver-Lampman landed the role of Allison Hargreeves in The Umbrella Academy. With two successful seasons under her belt, fans are eager to learn more about the possibility of season 3. But many are also excited to see more theater projects from Raver-Lampman, too.