The Unconventional Outfit Aaliyah Almost Wore To Her Senior Prom
Aside from Aaliyah's sound, her fashion sense has been described as iconic. She set her own standards by mixing popular street clothes and brands with high fashion. As she aged, her style matured and she traded in her baggy pants and Tommy Hilfiger sports bras for Roberto Cavalli sleek dresses that she wore on the Oscars red carpet.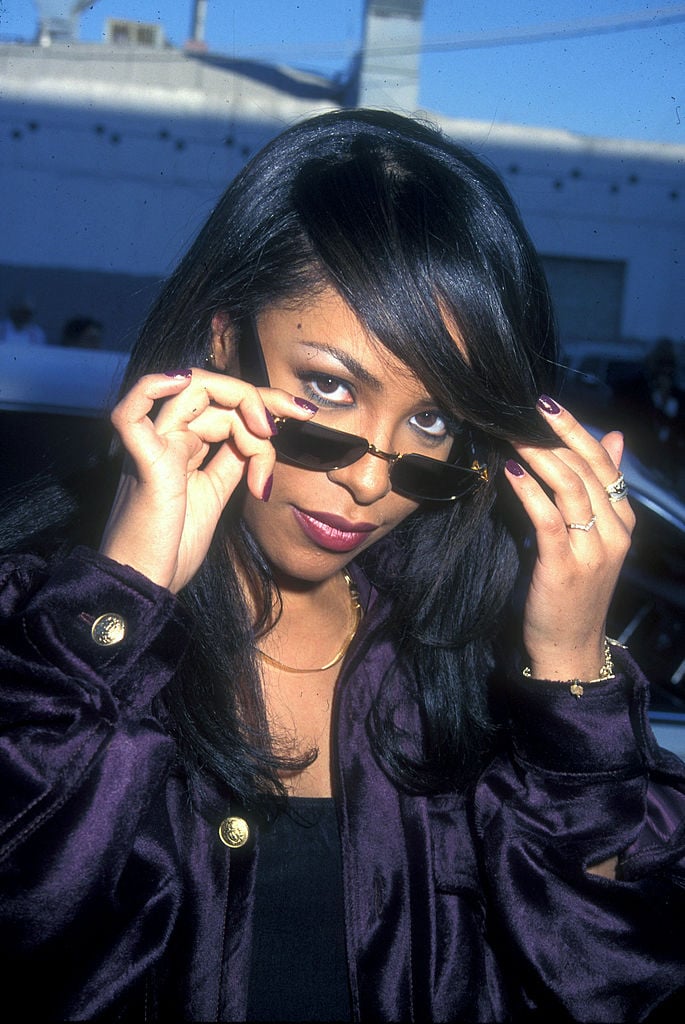 But when it came to picking out an outfit for prom, Aaliyah was not going to compromise with what she was going to wear. She almost wore jeans to her senior prom but decided not to at the final hour. 
Despite Aaliyah's early success, she made it a point to continue high school
Aaliyah was 14-years-old when she made her music debut with her album Age Ain't Nothing But A Number in 1994. The album spawned two hit singles: "At Your Best" and "Back and Forth." Two other singles, "Down With The Clique" and The Thing I Like" had success internationally.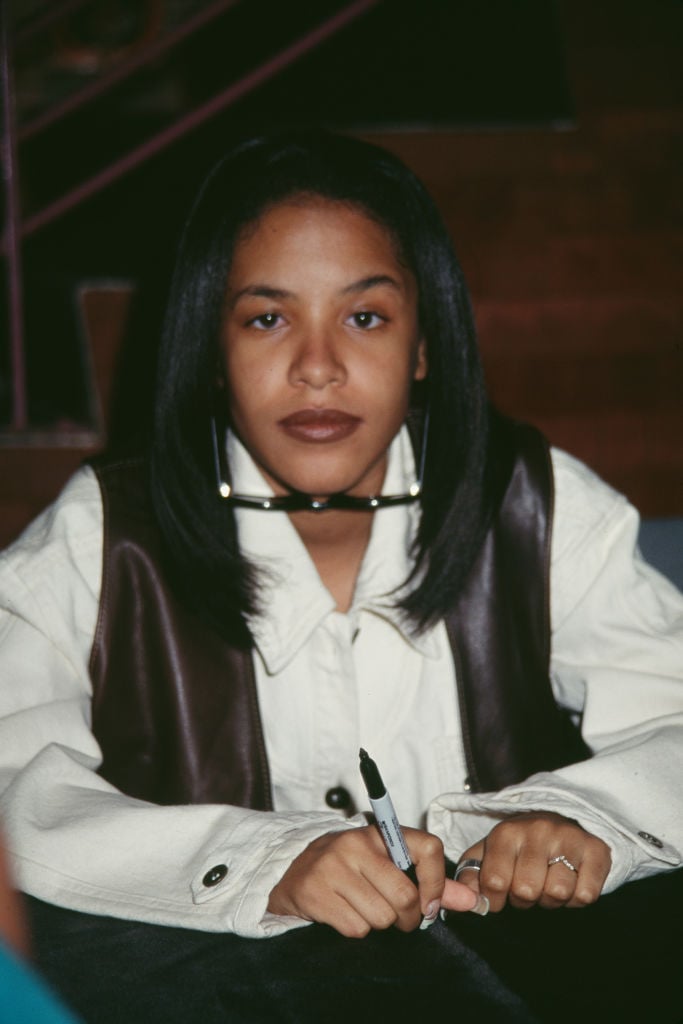 The album was favored by critics and she was credited with giving R&B a new sound with her soft pitch and tone. Age Ain't Nothing But A Number peaked at number 18 on the Billboard 200 and went three times platinum.
Aaliyah continued attending the creative and performing arts high school she was admitted to in her hometown of Detroit. While on the road, she worked with a tutor who traveled with her.
It wasn't easy as her career continued to rise with the release of her second album in 1996 when she was just 16-years-old. The album would catapult Aaliyah into superstardom, going double platinum thanks to the hip-hop infused ballad of the title track "One In A Million."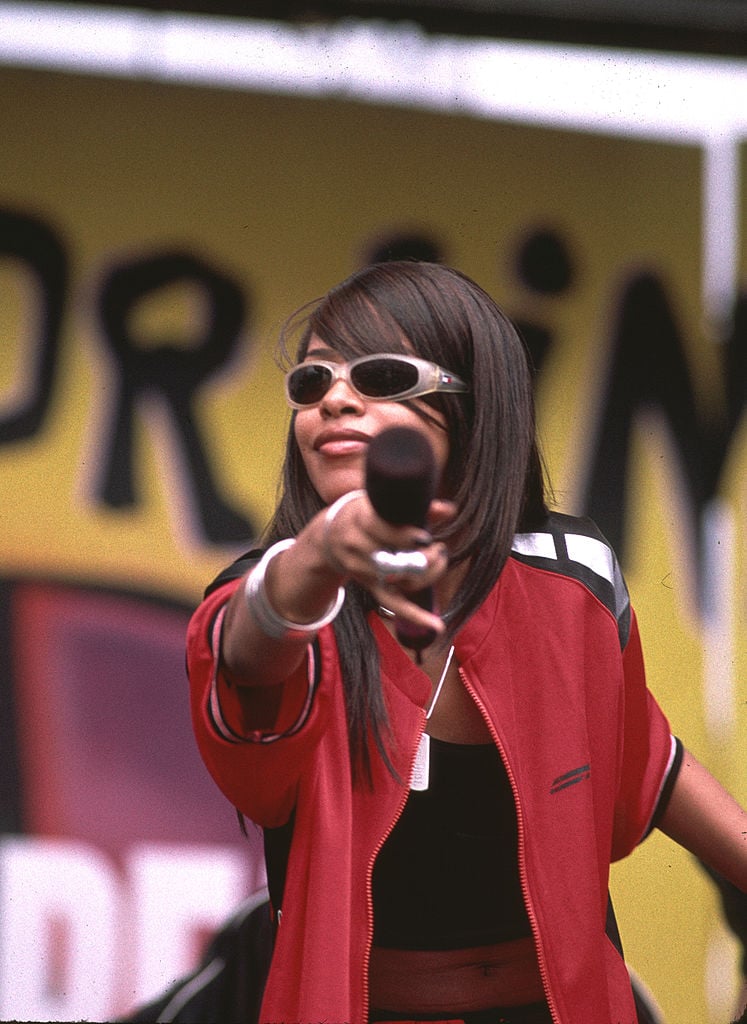 Still, education was important to Aaliyah and also presented her the opportunity to achieve a sense of normalcy by continuing in high school. She officially graduated in 1997 with a 4.0 GPA.
She once spoke about how much school was important, saying, "I was always a good student. I always wanted to maintain that, even in high school when I first started to travel. I wanted to keep that 4.0. Being in this industry, I don't want kids to think 'I can just sing and forget about school.'"
Why Aaliyah almost wore jeans to her high school prom
Along with academics, Aaliyah made sure to participate in all-important high school activities. Prom was no different. But unlike other classmates who probably were searching for ball gowns, Aaliyah wanted to remain true to her urban-chic style. She'd already set herself apart from the "girl next door" singers in the music industry with her wearing baggy clothes and swag – and she wanted to use prom to show her individuality.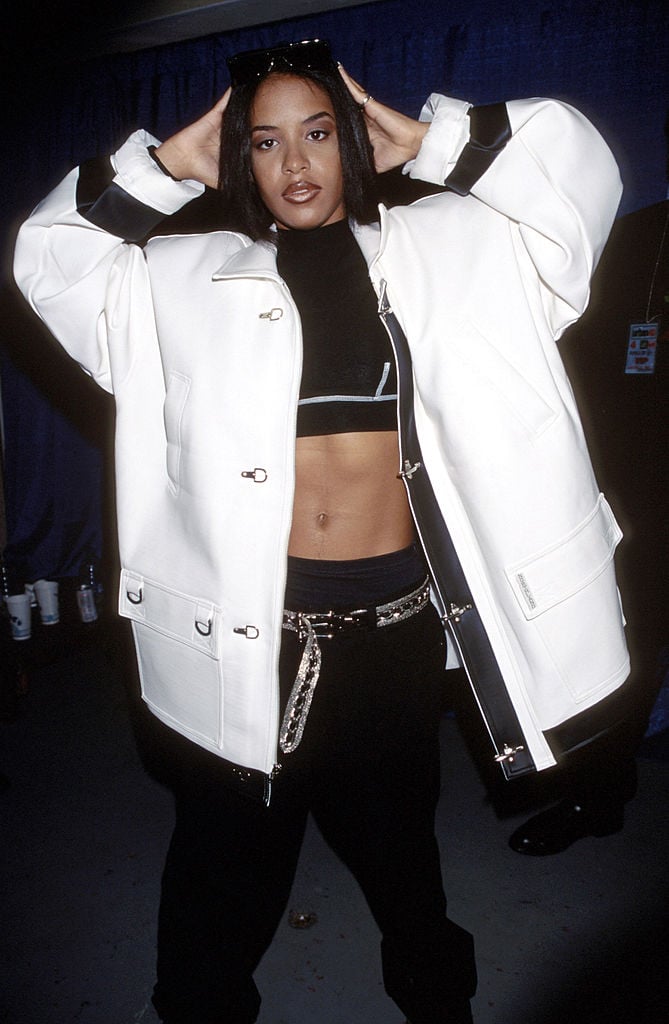 In a 1994 interview with MTV, she spoke about her standout style, explaining that her style was a reflection of her musical taste in jazz and classic R&B. "I'm mellow so my style matches that," she said. "I am a laid back person, which is what I portray on camera. It's not much of a difference so that's why it's so easy."
When it came time to pick her outfit for prom, she was committed to wearing jeans to the formal event, even claiming, "I hate skirts…I wear skirts when I go to church."
She changed her mind at the last minute and opted for a pale blue chic pants suit with a mini crop top and her signature hairstyle: long, straight, with a side swoop bang. She pulled it off effortlessly.
Sticking to her personal fashion sense was important to Aaliyah. She once told a journalist, "The whole thing about this business is you can't lose your sense of self." Her style set the tone for other artists to follow today.