'The Undoing': Sylvia Revealed Something From Jonathan's Past in a Cut Scene
There were many shocking reveals throughout The Undoing. But fans still didn't get to see all of them. Sylvia (Lily Rabe) had more to say about Jonathan (Hugh Grant) in a cut scene, which tears down another one of his lies. [Warning spoilers for the ending of The Undoing!]
Sylvia made a shocking reveal in 'The Undoing'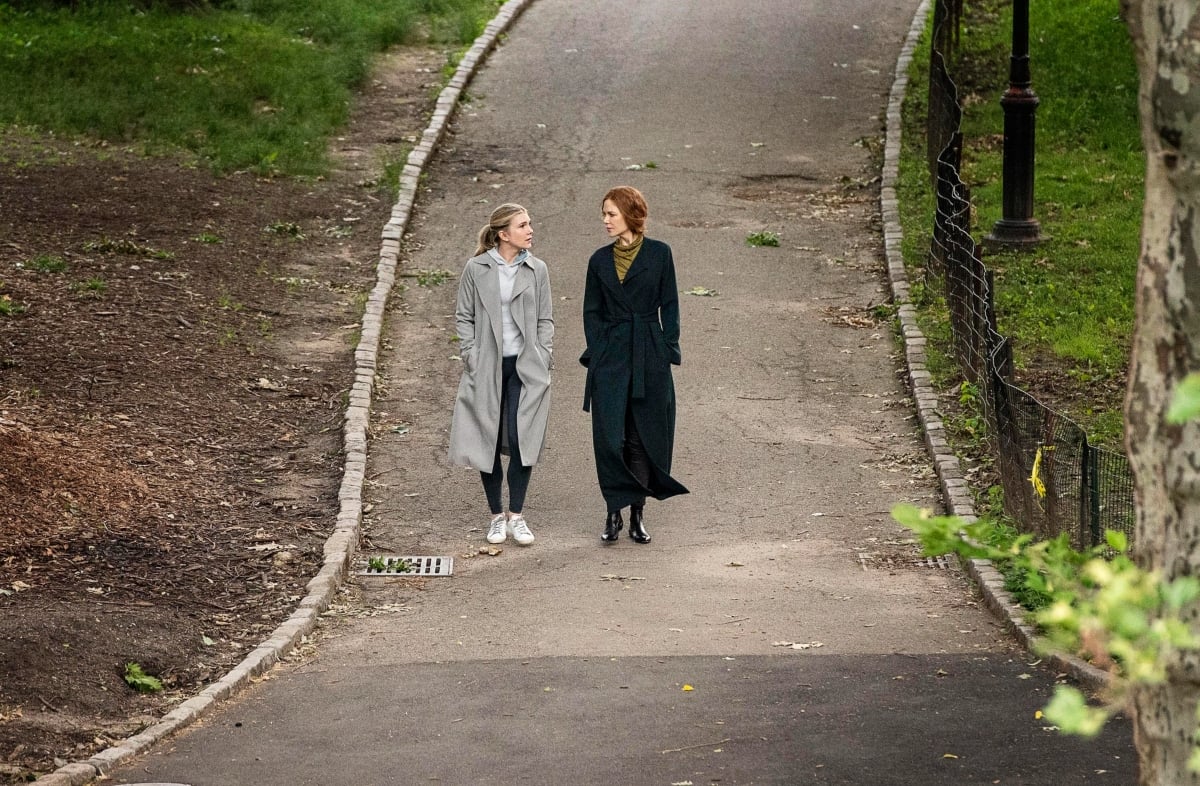 Sylvia was a very interesting character from the start. She loved to gossip and her assumption with the news Elena Alves (Matilda De Angelis) was murdered was that it was her husband, Fernando (Ismael Cruz Cordova) who did it.
However, as time went on, Sylvia had to give some hard truths to Grace (Nicole Kidman) when she found out Jonathan was fired. He lost his job for having an inappropriate relationship with a family member of one of his patients.
"He hired me, a few months ago," the lawyer said. "As his lawyer, I told him that employment law wasn't my expertise but he…he insisted." She said there was going to be disciplinary hearing involving the mother of a patient.
He claimed he was innocent and the claims made against him were made up by a "crazy woman". Jonathan later told Sylvia the whole thing was dropped, but that was a lie. The woman he was involved with was Elena.
Sylvia revealed Jonathan made a pass at her
Jonathan wasn't faithful in his marriage. He claimed he cheated with one other woman besides Elena, but Grant says that's not true.
"The conversation we had was that he was lying," he told TV Line. "There were plenty of other women. I think he'd been a womanizer all his life."
He continued, "In terms of Sylvia, there was a version of the script where when she tells Grace that she represented Jonathan in his dismissal case from the hospital that he also made a pass at her. Not a successful pass, but he did come on to her."
This probably isn't shocking to fans who finished the show. Jonathan seems to love attention and is in the habit of lying. So him having multiple affairs throughout his marriage with Grace makes sense.
We also see his lawyer, Haley Fitzgerald (Noma Dumezweni) test him. She flirts with him to see if he'll fall for it and he almost does until he realizes what she's doing. She tells him he barely passed the test, but decides to use his charm by letting him do a television interview.
It's probably a good thing Sylvia's reveal was cut from the show. Fans might have been more suspicious of Jonathan before the big reveal that he did commit the murder. The scene might also poison the audience against Sylvia for not telling her friend that her husband is obviously a cheater.