The Unfortunate Way Carson Daly Found Out Jennifer Love Hewitt Broke up With Him
In case you didn't know, television personality Carson Daly once dated actor Jennifer Love Hewitt. The two seemed perfect together as they were the epitome of cool in the late 1990s. However, after a year of dating, Hewitt broke up with Daly — and the way she went about it was pretty savage.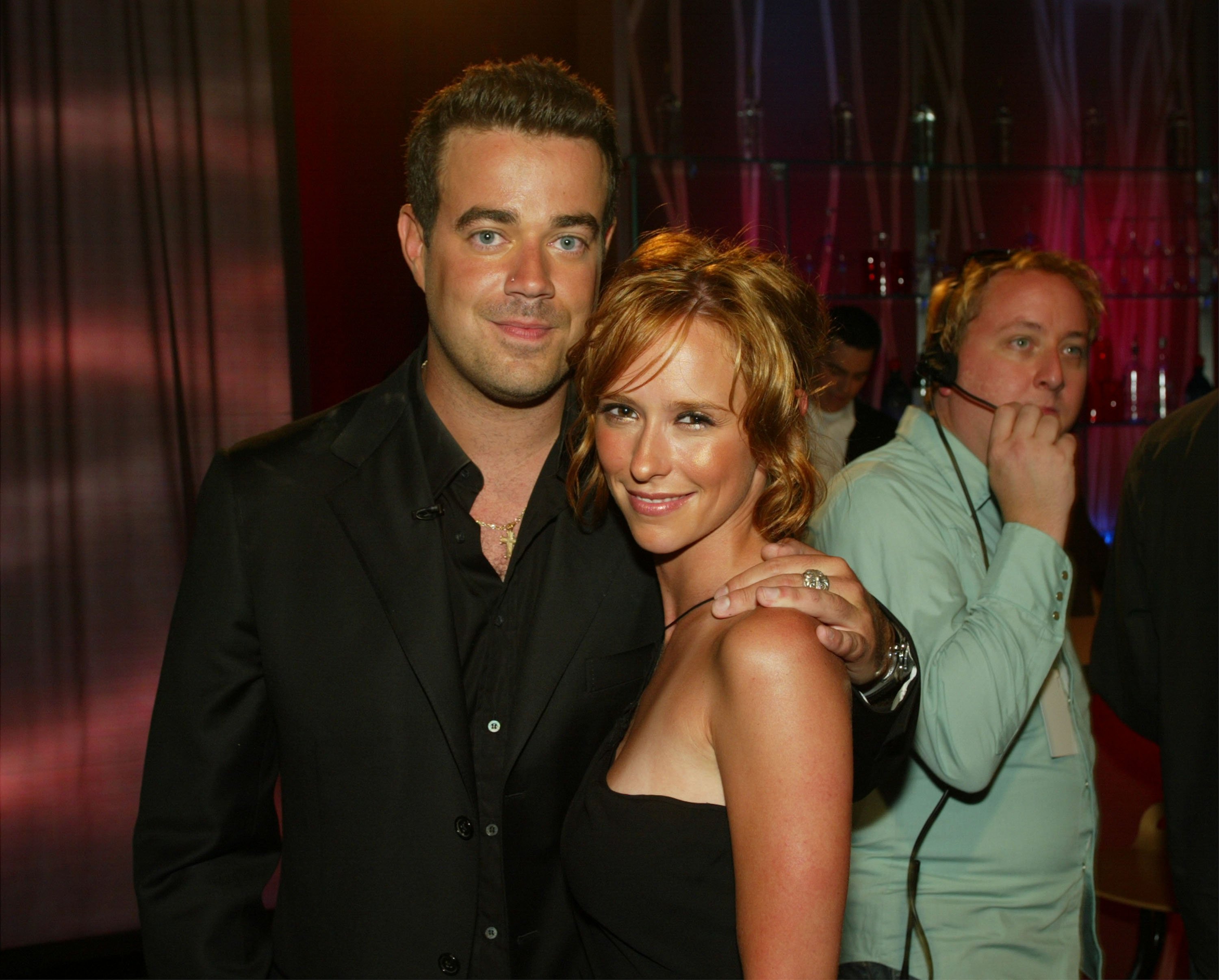 Carson Daly and Jennifer Love Hewitt were the ideal '90s couple
The year was 1998: Hewitt was at the height of her fame, having just starred in the film Can't Hardly Wait while Daly was keeping teens entertained every afternoon as the host of the hit series, Total Request Live (better known as TRL).
Both celebrities were extremely popular at this time, so when it was revealed they were dating, many couldn't help but swoon over their relationship.
Hewitt and Daly started dating in 1997 and were often spotted together in the public eye.
Not only did they attend the premiere of Hewitt's 1997 film, I Know What You Did Last Summer, but they also walked the 1998 Video Music Awards red carpet together while giving off ultimate '90s vibes.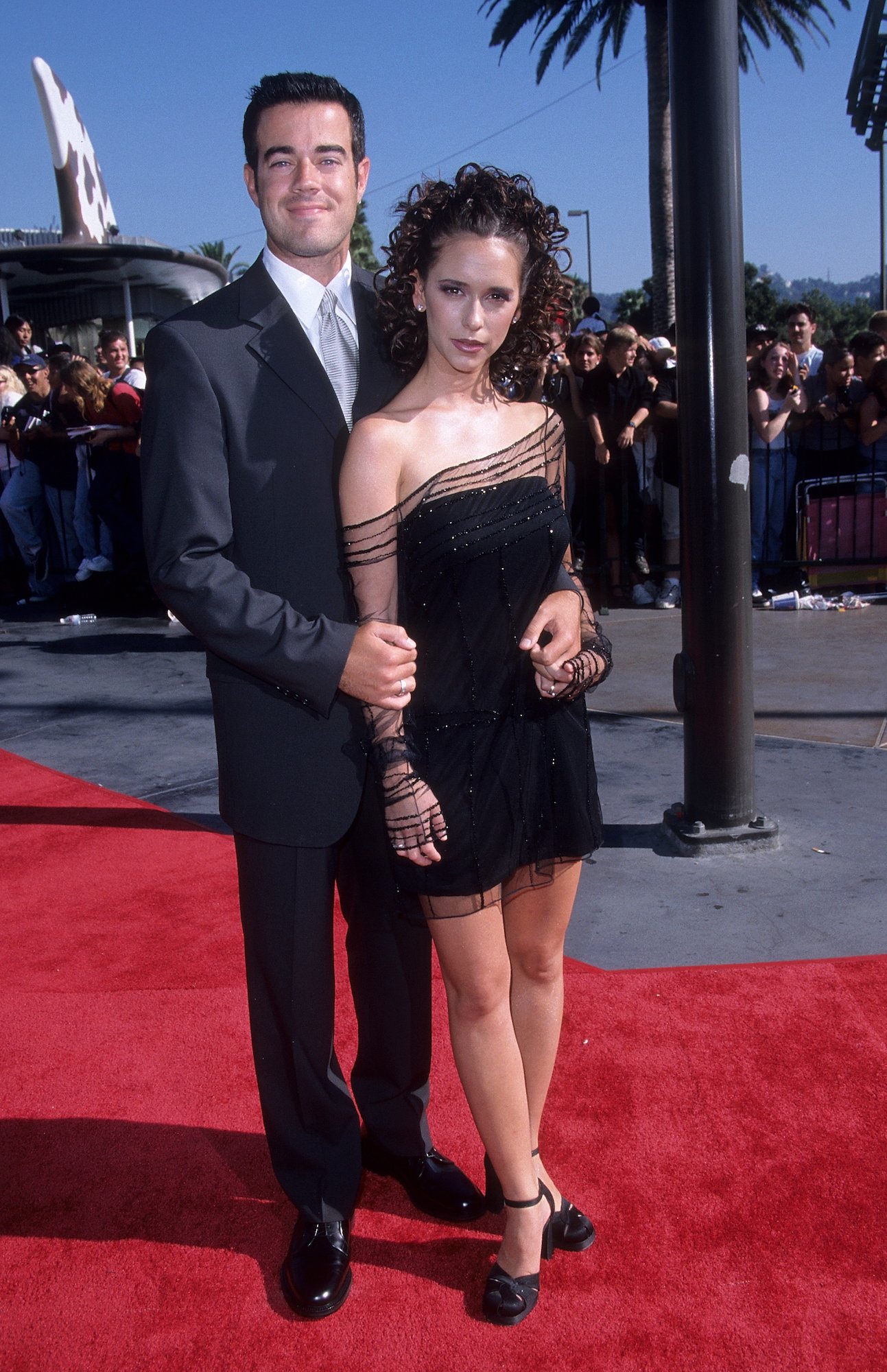 From an outside perspective, it seemed Daly and Hewitt were smitten with each other. However, like many celebrity romances, the pair's relationship crashed and burned after a year (but not before Carson got a tattoo of Hewitt's name on his leg).
Carson Daly found out Jennifer Love Hewitt had dumped him via a radio show
Two years after their 1998 split, Daly opened up about his breakup from Hewitt while sitting down People.
According to the television host, he found out that the actor had dumped him via Howard Stern's radio show.
"I woke up to Howard Stern telling me my relationship with [Jennifer] was over," he told the outlet, per E! News, in 2000. "Then I heard Steve Kmetko on E! say, 'Just off the Associated Press: Jennifer Love Hewitt and Carson Daly have officially broken up.'"
As one can expect, Daly wasn't too happy about the way the actor went about their breakup, and even called her out on it during the interview.
"If we were going to break up officially like this, maybe we could have just talked about it," he said. "I don't see why you had to tell your publicist. And now I have been publicly humiliated."
Even with that, Carson Daly and Jennifer Love Hewitt still formed a lasting friendship
Though Hewitt blindsided Daly when she broke up with him, he officially buried the hatchet with her during a 2005 interview on his talk show Last Call With Carson Daly.
"It ended a little weird, I got to be honest," he said. "It doesn't matter … you know I love you."
Since then, the pair have remained close and are still tight today. In 2013, Daly congratulated Hewitt on her pregnancy and engagement to now-husband Brian Hallisay.
Five years later, the 911 actor shared a throwback photo of her and The Voice host at the 1998 VMAs.
So even though Hewitt and Daly' relationship didn't end in the best way, at least they didn't let that bad blood stop them from forming a friendship in subsequent years.