The Unfortunate Way 'Star Wars' Actor Mark Hamill Learned He Couldn't Date Another Hollywood Star
Mark Hamill is the famous actor who played Luke Skywalker in Star Wars. The beloved film was initially released in 1977. Since Hamill's career first began, he has experienced a lot of success on a personal and professional level. Hamill learned early on that he probably wasn't going to be finding his soulmate in Hollywood. …
Mark Hamill is the famous actor who played Luke Skywalker in Star Wars. The beloved film was initially released in 1977. Since Hamill's career first began, he has experienced a lot of success on a personal and professional level.
Hamill learned early on that he probably wasn't going to be finding his soulmate in Hollywood. Find out how the popular star came to this odd realization and who Hamill did end up marrying.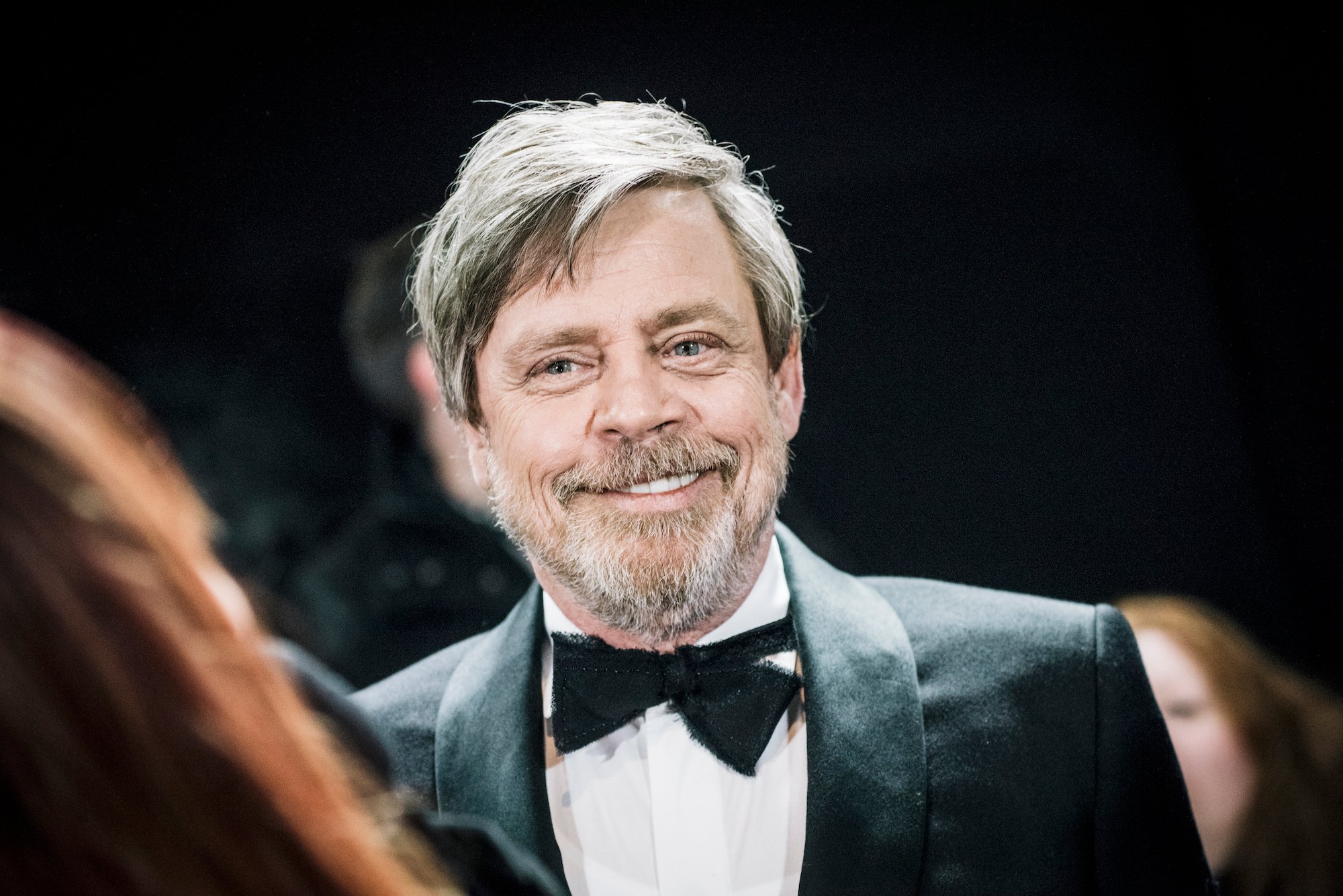 Who is Mark Hamill's wife, and how did the couple meet? 
Hamill's relationship with his co-star while working on a popular soap opera quickly showed him why he shouldn't be seeking a relationship in Hollywood. Luckily for Hamill, he didn't have to look too far to find what he was looking for. Hamill recalls the day he met his future wife in the waiting room of a dentist's office. When speaking of the profound moment Hamill remembered being blown away by the dental hygienist who came out to speak to him. The dental hygienist, Marilou Hamill, seemed less than impressed with Hamill based off of their initial interactions. However, as fate would have it, Hamill and the hygienist began dating, and eventually, got married.
How did the famous 'Stars Wars' actor Mark Hamill learn that he couldn't date another Hollywood star? 
When the talented actor was working on the set of General Hospital he became romantically involved with Anne Wyndham, Town and Country reports. Though there seemed to be a connection and passion between Hamill and his co-star, he ultimately realized their relationship wasn't going to work out. 
When speaking about his past relationship Hamill recalls a weird sense of competitiveness between the couple. Hamill joked about the irony of it all since taking jobs or roles from her wasn't even a real possibility at the time. Nonetheless, this was one reason that helped Hamill realize he probably shouldn't be seeking love with famous actresses. Ultimately, Hamill knew that Wyndham was not the woman for him. He once explained, "'Well, she's not the one, because I do want to have a family, and I'm not going to ask her to give up a career to raise the kids. And I'll know when it's right, I'll find the right one.' And luckily for me I did." So who exactly is the lucky lady Hamill is speaking of? 
When did Mark Hamill get married, and does he have any children?
Hamill seemed quite smitten with Marilou Hamill when they first met, but, unfortunately, Hamill has admitted to going through tough and trying times throughout their relationship. For instance, Hamill's fame and career were still taking off when he started dating the dental hygienist. Hamill has confessed to allowing the fame to get the best of him. He elaborated and said, "I went to Las Vegas to date 38-year-old showgirls. I wanted to scale all these women. That was exciting for about the first 10 minutes. Eventually, I wanted something to hold onto—and a family." Luckily for Hamill, his future wife was willing to give their relationship a second chance. 
Hamill married his wife during a private ceremony in Malibu in 1978. The couple went on to have three children together. The pair's first child was born in 1979. Griffin Hamill joined the family shortly after in 1983.  In 1988 the couple's only daughter, Chelsea Hamill, was born. Hamill appears very happy anytime he is pictured with his wife and children. Some Star Wars fans might be surprised to learn that all of Hamill's children made a very brief but meaningful appearance in The Last Jedi. 
More often than not, famous celebrities typically enjoy dating other celebrities. However, that was not the case for Hamill. The actor and his fans are glad that Hamill was able to find the type of love he was looking for.