The Unique Way 'Futurama' Got Its Name
In the late '90s and even into the 2000s, animated TV shows were all the rage, so it is no surprise that Futurama was such a huge success.
First premiering in 1999 and running until 2003, it was a fan favorite and somehow managed to combine the world of science fiction with comedy into one show that millions of people loved. Futurama came from the same creators as another successful show, The Simpsons, and not surprisingly, won several awards during its run.
Fans loved tuning in to see what their favorite characters such as Fry, Leela, Amy Wong, and more were up to, and after the initial four seasons, it was brought back on Comedy Central from 2008 to 2013.
Set in New York City way into the future, the show gave us a hilarious glimpse of how things might be in about one thousand years, and there are many memorable moments along the way.
While the title of the show seems like a given, there is actually a pretty unique story of how Futurama got its name.
The premise of the show
Not everyone was fortunate enough to have seen and loved Futurama, so that is why we will do a quick recap of what it was all about. Beginning on New Year's Eve in 1999, the character Fry, a pizza delivery worker, accidentally gets frozen and wakes up a thousand years later.
With a cast that includes Billy West, John DiMaggio, and Katey Sagal, the show left a lasting impression on those who watched it with its originality and cleverly-written script. In the year 2999, Fry takes a job at the fictional Planet Express Corporation and interacts with aliens and robots as they enjoy their futuristic adventures that left millions of people constantly coming back for more.
We also get to see a world that is taken over by talking heads, and it is important to note that Fry is now working for his great-great-great-great-great-grand-nephew, but instead of delivering pizzas, he now makes trips to various planets to deliver unusual packages. 
The history of the popular animated show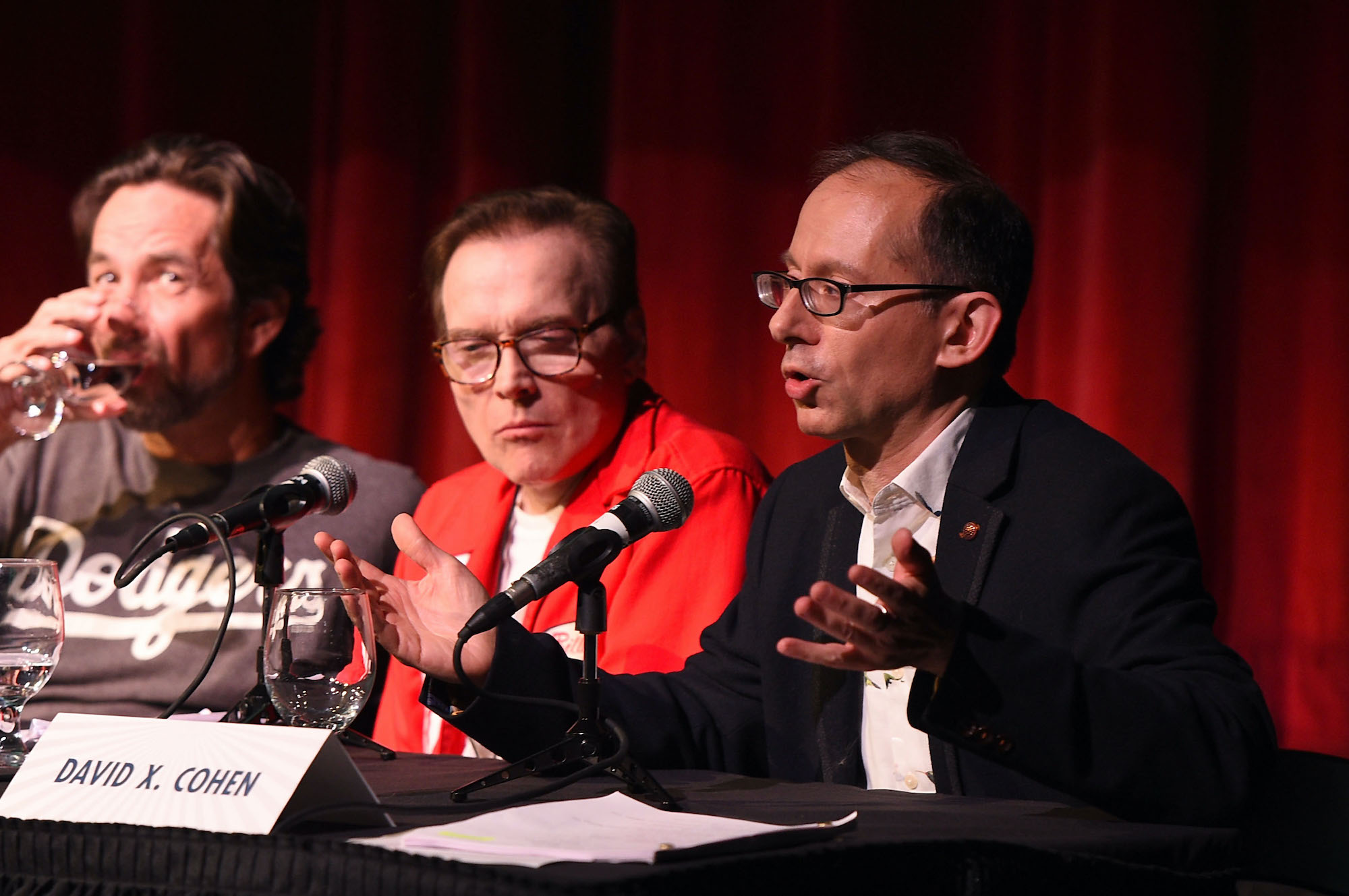 RELATED: A 'Futurama' Writer Invented a New Math Theorem For a Single Episode of the Show
Futurama is a pretty unique show, and it is only natural that no one knew whether it would be successful or not. In fact, when the creators, Matt Groening and David X. Cohen first approached the Fox Network with their idea for Futurama, they were met with doubt and skepticism regarding what they wanted to do.
The network moved the show around to many time slots, and it wasn't good for ratings. Eventually canceled, the ratings were much better when the show was brought back years later, and in a Looper interview, Groening said that "The people at Fox didn't ever support the show and it wasn't to their taste."
Fortunately, millions of fans remained loyal to the show that they had come to enjoy over the years, and people are still streaming their favorite episodes of Futurama to this day. 
The Unique Way 'Futurama' Got Its Name
There are sometimes interesting, and often funny ways that television shows get their names, and Futurama is no exception.
The creators likely mulled over their options for a while before finally settling on a title, and we are glad they chose the name that they did. So, what is the unique way that Futurama got its name?
According to Mental Floss, it turns out that it came from an exhibit at the New York World's Fair that was held all the way back in 1939, despite the fact that it takes place so far into the future.
The attraction was a model of the city, built to scale, depicting what it would look like in 1960, which at the time was a pretty long way off. What a great inspiration for what turned out to be one of the most memorable animated shows of our time.