The Unusual Origin of Princess Diana's Engagement Ring
Princess Diana got her engagement ring from an unusual place which made it controversial.
Known for defying royal tradition, Princess Diana's engagement ring didn't follow what the British royal family had done for years. Ahead, learn the origin story of her engagement ring and how it broke from royal tradition.

Ordered ring from catalog

Princess Diana's now iconic ring made up of a 12-carat sapphire stone surrounded by 14 diamonds came from a catalog, according to Good Housekeeping. It wasn't custom-made like other royal engagement rings, which was reportedly bothersome to certain people because that made the ring more accessible and less rare.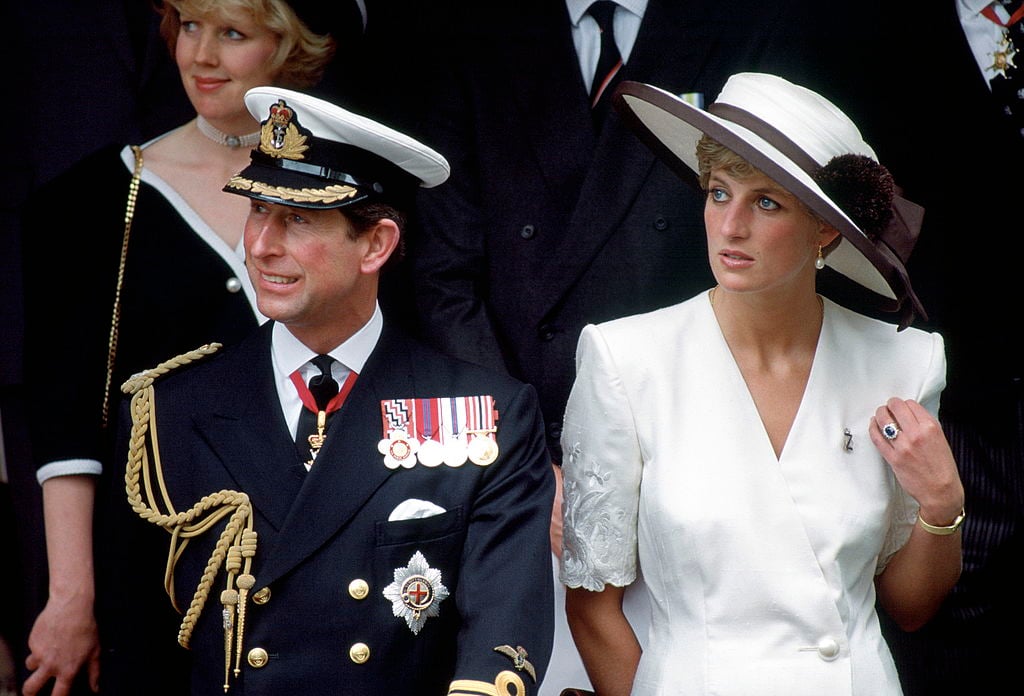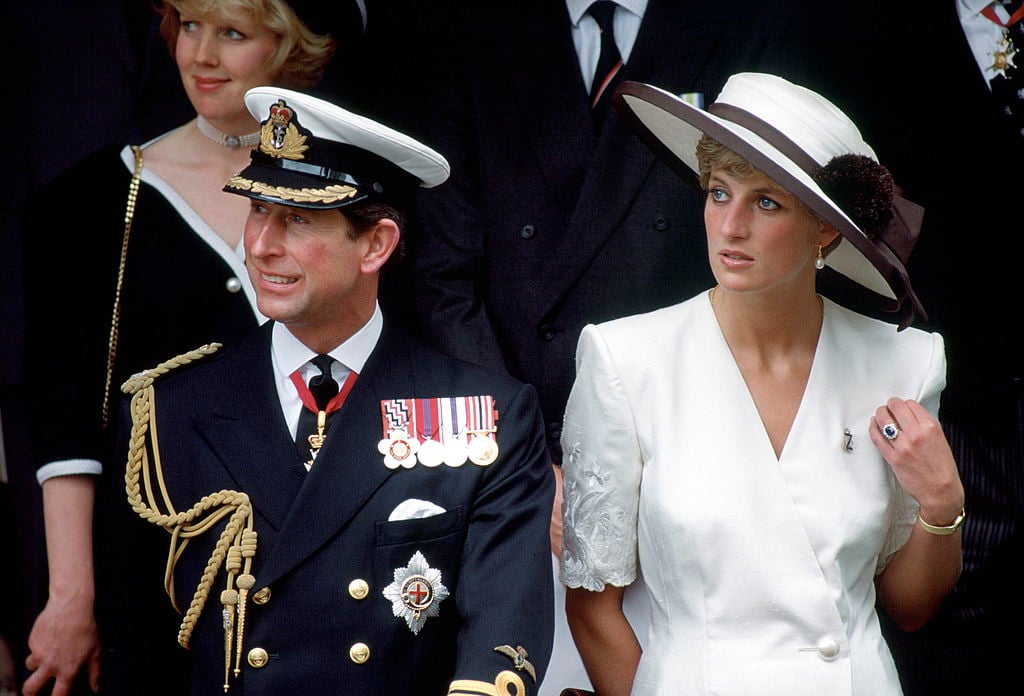 Princess Diana picked the sapphire-and-diamond stunner from a Garrard jewelry collection catalog. The ring not only came from a catalog but Princess Diana picked the ring herself. Pretty modern for a woman who got engaged in the early 1980s.

The ring reportedly cost Prince Charles $37,000.

Queen Victoria inspired the ring

The crown jeweler, Garrard, said the inspiration for the ring came from another member of the royal family, Queen Victoria, according to Reader's Digest. More specifically, a sapphire-and-diamond cluster brooch she received from Prince Albert in 1840 as a wedding present.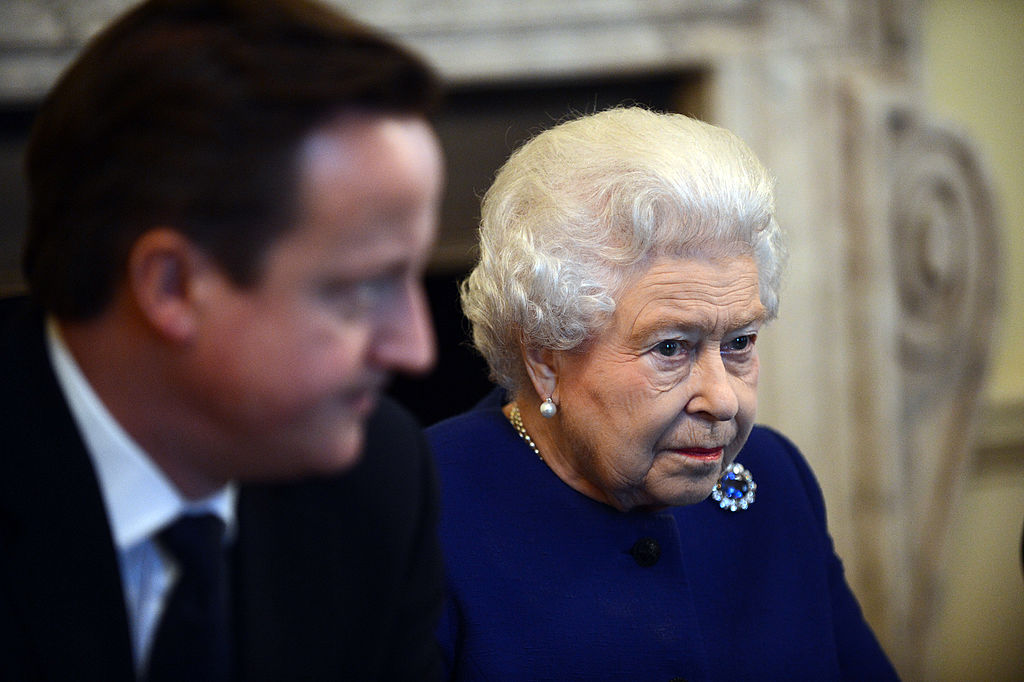 The brooch became her "something blue" on her wedding day and in her will, Queen Victoria stated that the brooch would become a Crown heirloom, which is why Queen Elizabeth II has been seen wearing the brooch from time to time on special occasions such as Prince William's christening and meeting President John F. Kennedy.

The significance of sapphire

Not only are sapphires alluring for their eye-catching color but dating back to medieval times, the gem has been said to hold mythical powers. The mythical powers of sapphires include deepening devotion and loyalty, bringing financial prosperity, and stability.

Why Prince Harry gave ring to Prince William

Prince William and Prince Harry went to Kensington Palace to pick out a "keepsake" after Princess Diana's untimely death in 1997, according to Reader's Digest. They were 15 and 12 years old at the time. Prince William selected his mother's Cartier watch while Prince Harry chose Princess Diana's engagement ring.

"They had an agreement that whoever got engaged first would have Diana's ring," a source said.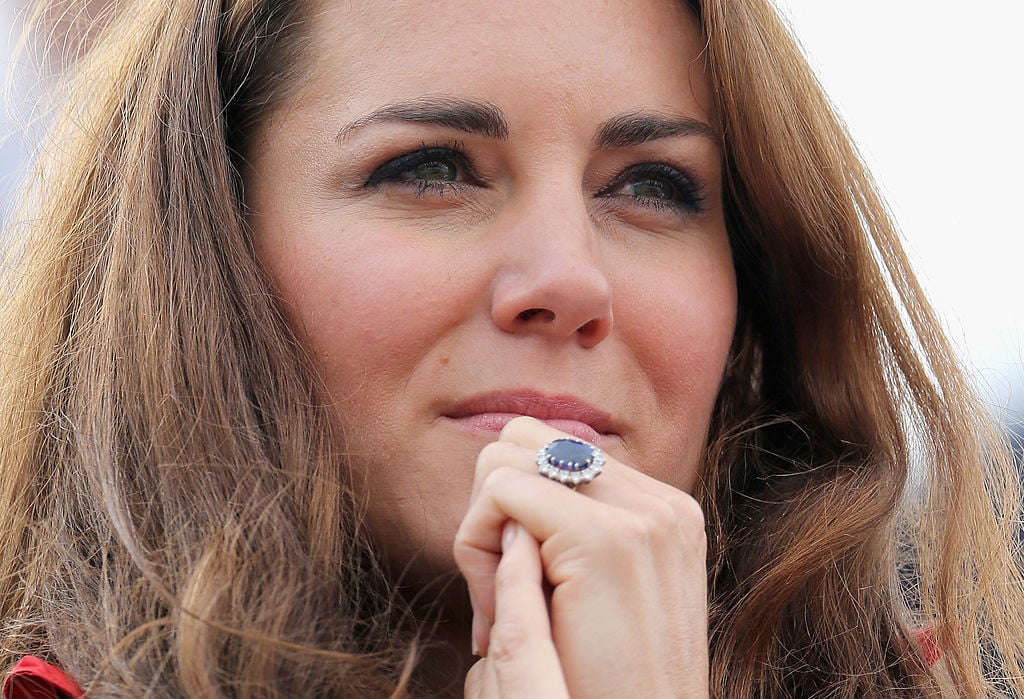 That means Prince Harry gave the ring to Prince William before he proposed to his longtime girlfriend, Kate Middleton, in 2010.

When Prince William proposed to Middleton, the ring had to be modified, albeit very slightly. Platinum beads were added to the inside to make the ring tighter on Middleton's finger. Today, the ring is reportedly valued at $500,000.

When Prince Harry proposed to Meghan Markle in 2017, he made his mom had a part in their engagement.

During their first interview following their engagement in 2017, Prince Harry and Markle sat down with the BBC to discuss their relationship and subsequent engagement.

"It was so sweet and natural and very romantic," Markle told the BBC. "He got on one knee." Markle remembered that she said yes right away. "I could barely let you finish proposing," Markle told Prince Harry in the interview.
"The ring is obviously yellow gold because that's [Meghan's] favorite and the main stone itself I sourced from Botswana and the little diamonds on either side are from [Princess Diana's] jewelry collection, to make sure that she's with us on this crazy journey together," Prince Harry said.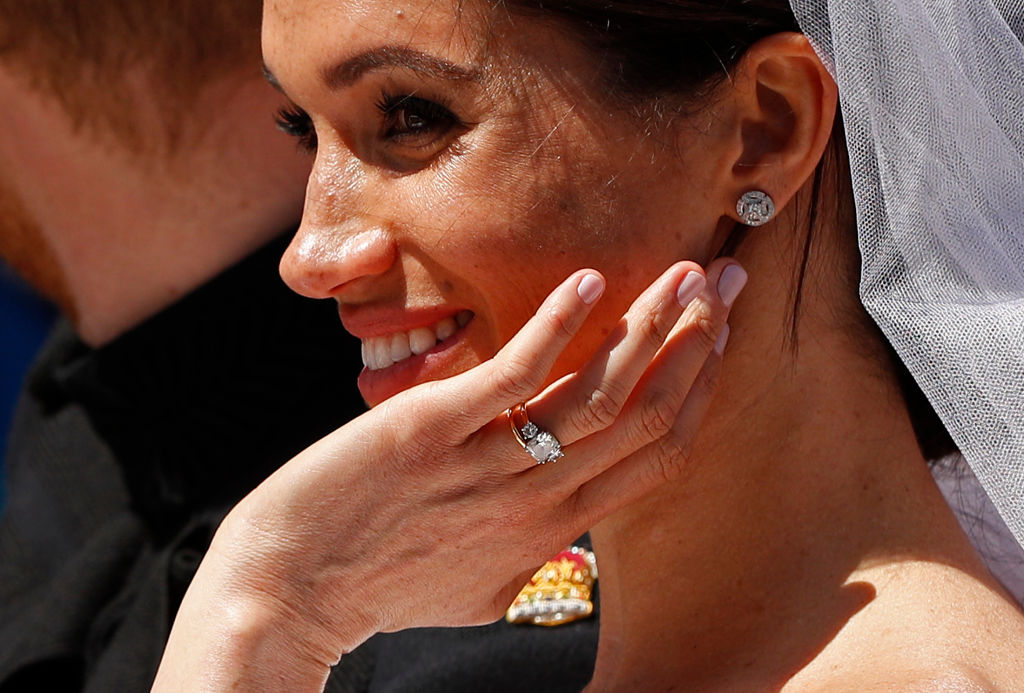 "It's beautiful, and he designed it. It's incredible," Markle added.
While Prince Charles spent $37,000 on Princess Diana's engagement ring, the cost of Markle's ring is more difficult to determine because, "having diamonds from the royal collection that Princess Diana wore makes the ring priceless," Michael Fried, CEO of Diamond Pro told Money.