The Upgrades Mike 'The Situation' and Lauren Sorrentino Are Making to Their $1.8 Million Home
Mike and Lauren Sorrentino (née Pesce) have big plans — and they want to share them with fans! Showbiz Cheat Sheet spoke with "Laurens" about the renovations they have going on in their new home. Find out what kind of upgrades the reality stars are making to their $1.8 million property.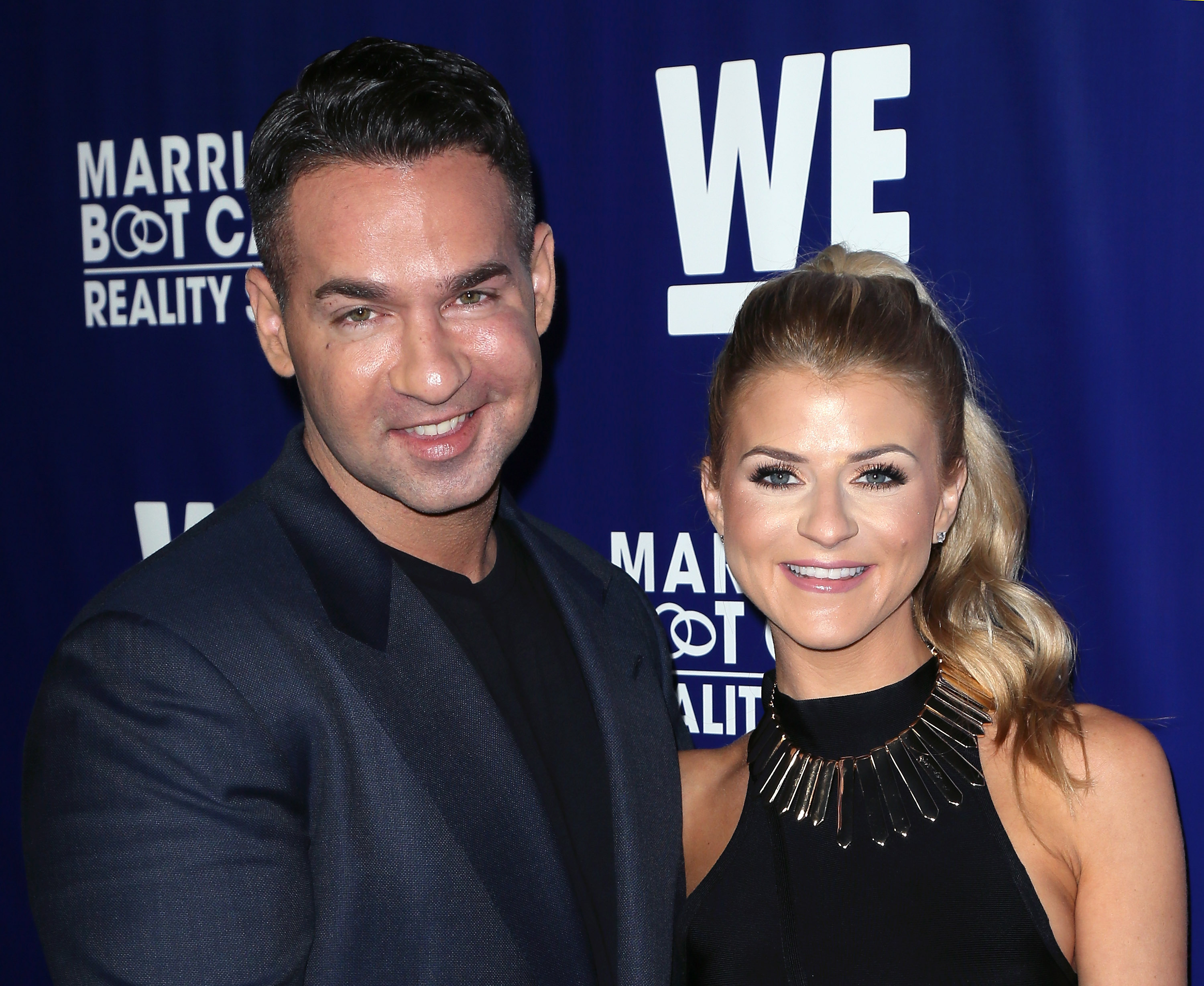 The Sorrentinos want to share their life with fans 
The Sorrentinos have always been an open book. Much of their life has been documented on the MTV reality series Jersey Shore: Family Vacation — including "The Situations" tax evasion court case and his eight-month prison sentence. 
Throughout that process, Sorrentino and his wife were very open about what was happening in their lives. They even agreed to have MTV cameras film Sorrentino's release from prison. 
Now, the Sorretinos are focused on bigger and better things. They plan to continue sharing their lives with fans in a user-friendly format. 
'Big Daddy Sitch' and 'Laurens' have their own YouTube channel 
Thanks to their YouTube channel, the Sorrentinos are sharing even more. 
From embarrassing stories to Sorrentino's time in prison and a series called "Eating Our Best Life," the couple's YouTube boasts 184,000 subscribers who love learning more about their favorite MTV couple. 
"We always are super transparent with our fan base and our followers," Mrs. Situation told Showbiz Cheat Sheet. "We are using our YouTube as our own platform to test out the many different concepts that we have going on in our real life."
Mike and Lauren Sorrentino are under construction
The Sorrentinos purchased their 7-bedroom, 10-bathroom home at the end of 2019. Now, they're looking to make some upgrades to the $1.8 million home.
"With The Situations Under Construction show, I thought that was perfect for us to launch now because we had just moved into our forever home," Sorrentino shared. "We just want to do a few upgrades and make it family friendly and have it feel like our destination so we don't have to go on vacation." 
They certainly picked the right year to make their home a destination, considering the stay-at-home orders the coronavirus (COVID-19) pandemic has everyone following.
The couples' first big undertaking is their basement. With the help of Finished Basements NJ, the Sorretinos are looking to add a sauna, steam room, and home theater to their basement, as well as a glam room, barber chair, and of course, storage. There have also been talks of adding a bowling alley! 
Fans will have to tune to The Situations Under Construction to follow Sorretino's basement project's progress. 
"I think it's really exciting to see the progress," Mrs. Sorrentino shared with us. She thinks it will be a fun to take fans on their basement journey, as well as along for any future home improvement projects they decide to tackle.
Will Mike and Lauren Sorrentino start their own home improvement show? 
Speaking of future home improvements, we asked Sorrentino if she and her husband would ever pursue a home improvement type series. 
"Any kind of rehab type show of updating properties is definitely in our wheelhouse right now," she said. "We're about to do a few more projects, one [of which] is a backyard pool." 
While there's not a home improvement series in the works, Sorrentino said their personal home upgrades will be documented on YouTube. Fans should stay tuned to "The Situations" channel for the latest.