'Grey's Anatomy' actress Jasmine Guy is Tackling a New Role in BET's 'Open'
The Vampire Diaries fans know Jasmine Guy as the actress who portrayed Bonnie's grandmother, a powerful Bennett witch who helped save the town of Mystic Falls from certain doom. Others may recognize the actress as the Grey's Anatomy character, Gemma, who is an old friend of Richard Webber and a thorn in Catherine Fox's side.
But before either of these roles, Guy became an accomplished comedic and dramatic actress with roles on the big screen and on television. Her latest project is a BET original production. Here's a breakdown of where Guy began and what the actress is up to now.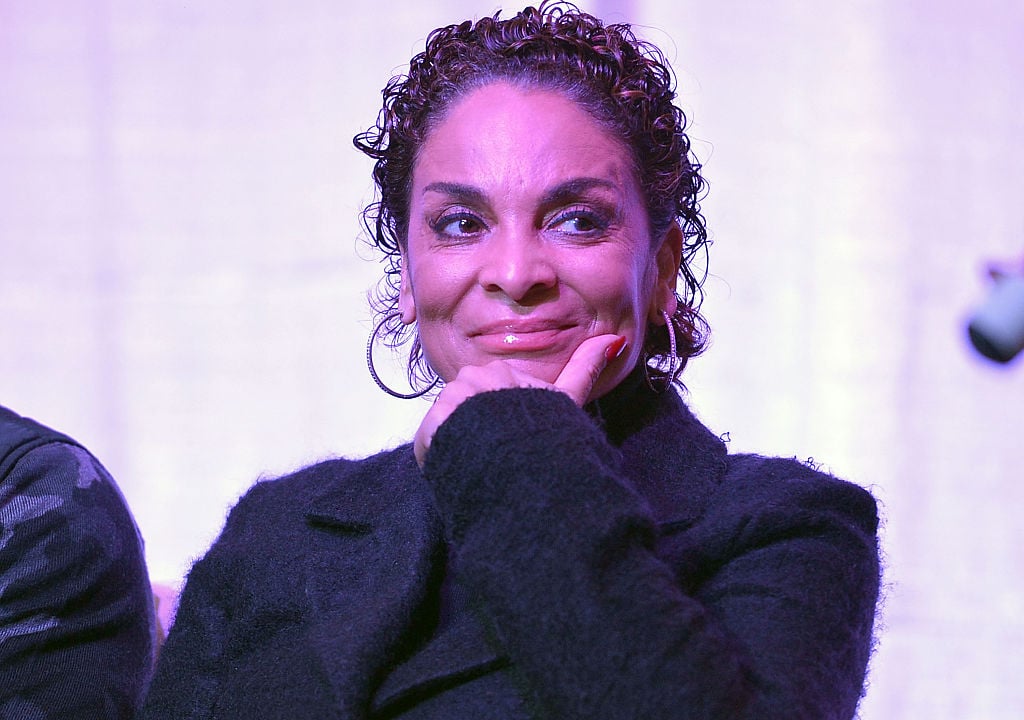 Jasmine Guy's big break
Guy is a remarkably talented triple-threat entertainer who is skilled in acting, dancing, and music. She launched her career with guest-starring roles on television, including a multi-episode part on Fame, before landing the role that made her a household name. In 1987, Guy was tapped to co-star in NBC's A Different World.
The sitcom was a spin-off of The Cosby Show, and centered around a group of co-eds matriculating at a fictional Virginia college called Hillman. A Different World shined a light on life at historically Black colleges and universities, or HBCUs, and inspired a generation of young people to shoot for the stars.
Guy quickly became a fan favorite as viewers shipped her character Whitley Gilbert and Kadeem Hardison's alter ego, Dwayne Wayne. A Different World delivered laughs, tears, and a dose of authenticity thanks in part to the Seasons 2-6 showrunner, Debbie Allen. What's more, Guy and her castmates gave TV buffs some of the most memorable scenes in media history.
Beyond 'A Different World'
While on break from shooting A Different World, the accomplished entertainer took roles in television movies, music videos, and films. Most notably, she appeared with her A Different World scene partner, Hardison, in School Daze, and played the part of a mob moll in Harlem Nights with Eddie Murphy. Guy even found the time to release a self-titled solo album in 1990.
After A Different World ended, Guy continued working consistently in television and film, including a long-term gig on Dead Like Me. She also reunited with Hardison in a recurring role on K.C. Undercover, in which he starred as Zendaya's TV dad. Plus, Guy made TV magic in a 15-episode stint as Sheila 'Grams' Bennett on The Vampire Diaries, followed by a stretch on The Quad, between working on other shows.
Read more: From 'Dwayne Wayne' to Zendaya's TV Dad: Where is 'A Different World' Star Kadeem Hardison Now?
Most recently, Guy reconnected on screen with Allen on Grey's Anatomy. Allen helmed A Different World and occasionally guest-starred on the show as the therapist of Guy's character. On the show, the ladies struck comedy gold and popularized the therapeutic catch phrase, "Relax. Relate. Release."
Aside from her acting work, Guy has used her influence to bring awareness to important social issues. She has shared post-vote photos to her Instagram account in an effort to encourage others to vote, and she has performed service projects for topics such as sex trafficking in the United States.
Guy's BET original film, 'Open'
With over 75 credits under her belt, Guy continues to entertain. Her latest acting project is the BET original film, Open. In the drama, Essence Atkins and Keith Robinson star as a married couple exploring the concept of open marriage. Guy and Matt Cedeno appear in supporting roles. Open premieres on BET and BET HER Saturday, March 14 at 8 p.m.
Read more: Nina Dobrev's Role in 'Run This Town' is Surprisingly Different Than Her Role in 'The Vampire Diaries'