'The Vampire Diaries': Nina Dobrev Once Admitted She Didn't Get Along With 1 Co-Star
'The Vampire Diaries' was a popular supernatural show on The CW. Nina Dobrev, who played Elena Gilbert, explains why she didn't get along with her co-star Paul Wesley
The Vampire Diaries was a supernatural teen drama that  Kevin Williamson and Julie Plec developed. Based on the book series written by L. J. Smith, the show followed a teenage girl named Elena Gilbert (Nina Dobrev) and her relationship with two vampire brothers, Damon (Ian Somerhalder) and Stefan Salvatore (Paul Wesley). The series was an instant success on The CW, spawning eight seasons on the network. 
During the first season, Dobrev and Wesley played love-interest. However, their on-screen relationship differed from their off-screen one. 
Nina Dobrev admitted she didn't like Paul Wesley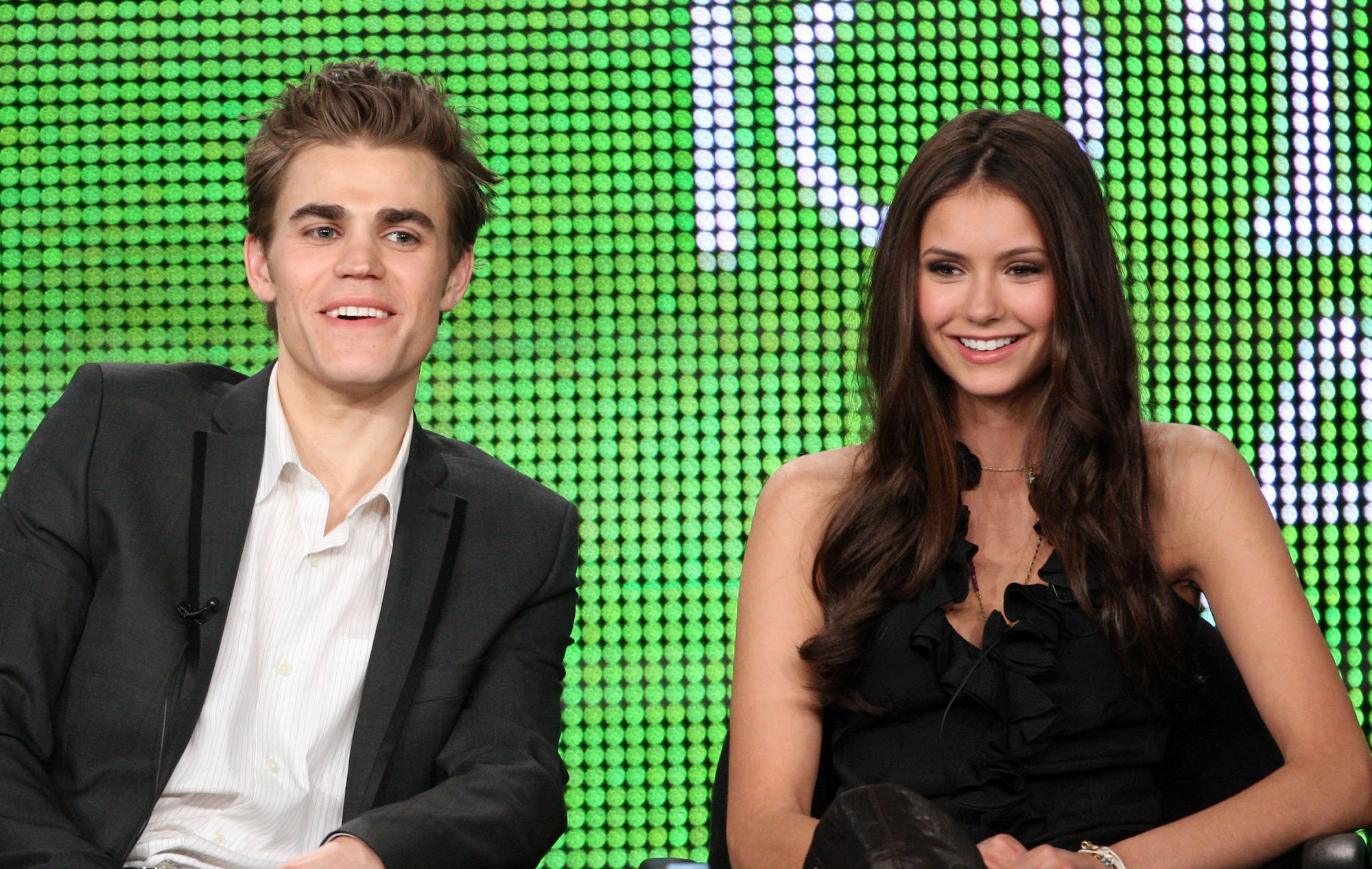 Dobrev and Wesley met during a chemistry read for The Vampire Diaries. Although the two actors had a solid onscreen connection, they didn't get along when the cameras weren't rolling. 
In June 2019, the 32-year old actor made a special appearance on the podcast her The Vampire Diaries co-stars Candice King and Kayla Ewell's podcast, "Directionally Challenged." During the episode, Dobrev stunned fans when she revealed the two "didn't get along at the beginning of the show."
"I respected Paul Wesley. I didn't like Paul Wesley," the Degrassi alum explained. "I realize now that there's a fine line between love and hate, and we despised each other so much that it read as love, but we really just didn't get along for maybe the first five months of shooting."
Paul Wesley shared the two "clashed" on set 
In August 2020, reporters asked the Tell Me a Story actor about Dobrev's comments in the podcast episode during a Television Critics Association press tour. According to US Weekly, Wesley revealed the two often "clashed" off-screen.
"We totally clashed [the] first couple years in terms of just getting on each other's nerves, and then developed this wonderful friendship," he said.
Ultimately, the two formed a strong bond and became close friends. During the podcast episode for "Directionally Challenged," Dobrev told her former TVD co-stars that the two actors ended up in a "good place" while on the CW show.
"It's so funny how time changes everything because I never thought he would be one of my best friends," Dobrev said about Wesley.
Nina Dobrev couldn't picture anyone else as Stefan Salvatore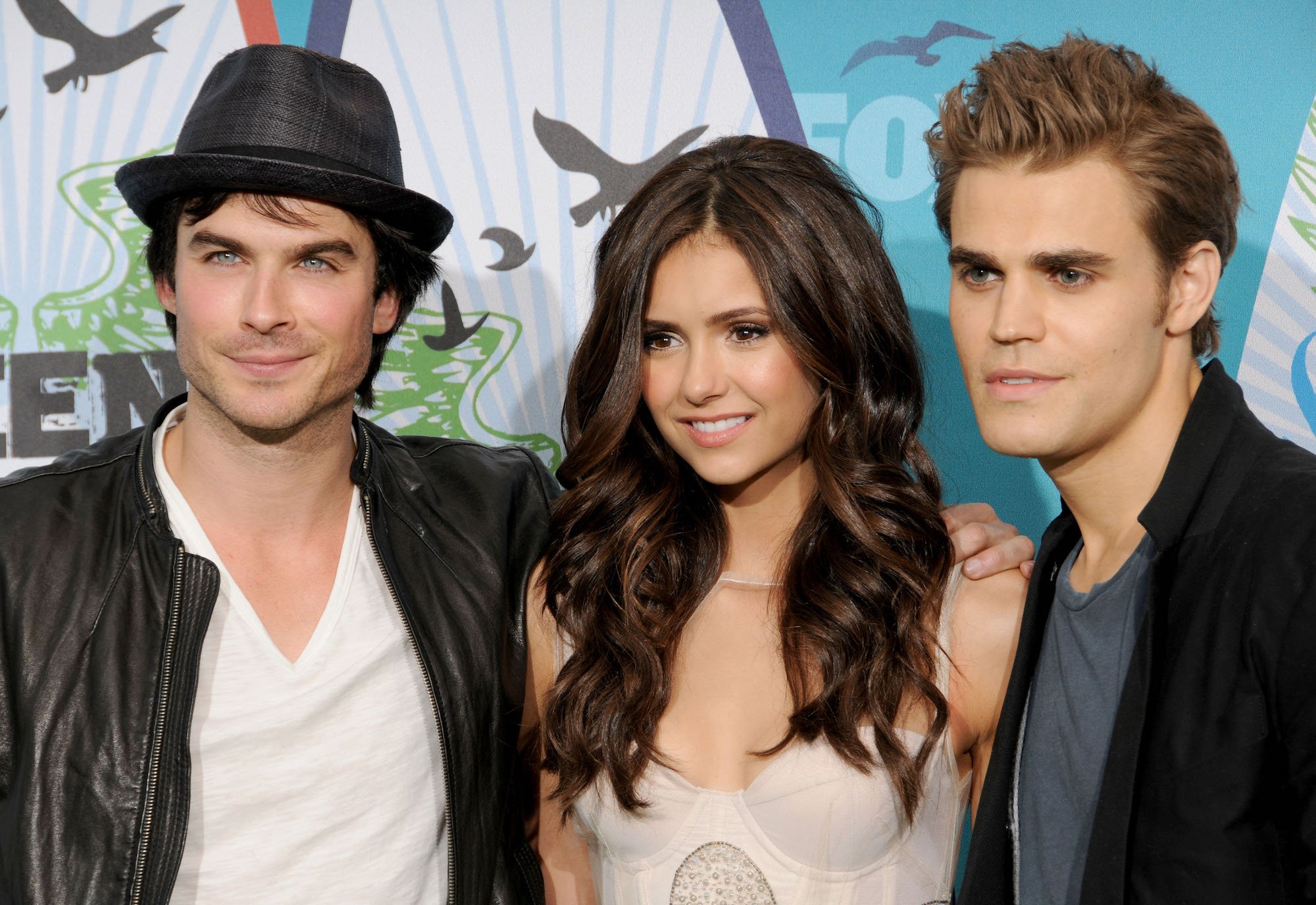 Despite their relationship off-screen, Dobrev couldn't imagine another actor portraying Stefan Salvatore on The Vampire Diaries. 
In a 2019 interview with Entertainment Weekly, the show's co-creator Kevin Williamson admitted they weren't interested in casting Wesley until paired with Dobrev. 
"We ultimately had the best chemistry," Dobrev said. "It's the kind of thing where you can see it on screen, and you get an energy from the room that I maybe didn't have a barometer on, but he was absolutely the right choice and the best person for the role." 
"I couldn't imagine anyone else being Stefan, and I'm so grateful that they chose him because now he's one of my closest friends, and we have a friendship that will last forever — vampire pun intended," she added.
All eight seasons of The Vampire Diaries are streaming now on Netflix.