'The Vampire Diaries' Star Ian Somerhalder Couldn't Watch 'True Blood' For a Personal Reason
Fans of The Vampire Diaries loved the fight between good and evil in the world of Mystic Falls. Ian Somerhalder, who starred in all eight seasons of the show, loved the series as well. But at the same time, there was another popular vampire television drama that he just couldn't bear to watch, for a pretty personal reason. Find out what the Vampire Diaries star avoids.
'The Vampire Diaries' was epic
RELATED: 'Vampire Diaries': Nina Dobrev's Audition Was So Bad Producers Forgot Her
In 2009, The Vampire Diaries, based on the book series by L.J. Smith, premiered on the CW network. For eight seasons, the show followed the story of Damon and Stefan Salvatore, two brothers and vampires.
Stefan was the kind of vampire who tries to do what's right and not harm the humans who are around him, earning him the mocking nickname "Saint Stefan" from his brother. Damon, on the other hand, revels in violence, inciting the terror that vampires typically inspire.
In the first episode, the brothers meet Elena Gilbert, a 17-year-old girl who is coping with the recent loss of her parents due to a car accident. Elena is drawn to Stefan, but as the series progressed, it's Damon who ends up drawing her affections. Over the years, she changes him, helping him to reconnect with his human side and turning him away from evil.
Ian Somerhalder loved playing Damon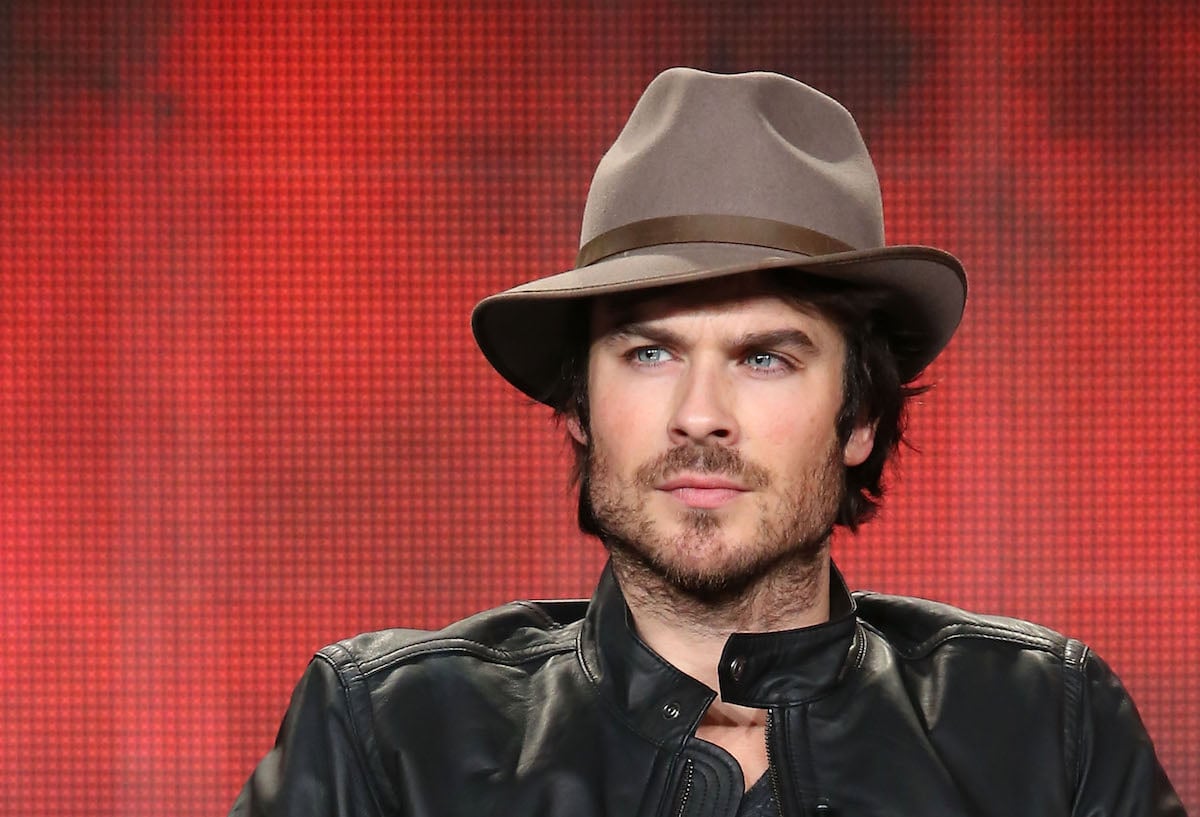 Somerhalder played the part of Damon, a role that catapulted him to fame and made him the object of countless teen crushes. He loved playing the part, and he enjoyed his bad-boy persona so much that when the show's writers started turning his character good he had words with them.
"I remember in season two calling Kevin and Julie [Plec]," he explained, "and not, like, as a petulant actor, as a 31-year-old adult who had been around the block too! I remember calling them, and again I state this not as a petulant child, but I was livid. I was so pissed that Damon had taken this turn."
But the writers convinced him to go along with the character's arc, and Damon's emotional journey is one of the elements that is credited with the show's huge success.
It's not surprising that Somerhalder was so passionate about his role in The Vampire Diaries. In some ways, it seems as though vampires were meant to be in his life.
Why he couldn't stand to watch 'True Blood'
Somerhalder can't seem to shake the vampire world, even three years after The Vampire Diaries ended. He even married actress Nikki Reed, who played the part of Rosalie in the Twilight movies.
He's also starring in a new Netflix drama called V Wars. In this new series, he plays a doctor that's trying to find a cure for a vampire-like disease that's sweeping through a community. But all these vampires in his life don't bother him — in fact, it's what he's always wanted.
Somerhalder says he's always been drawn to vampire roles. Before The Vampire Diaries came along, he tried for the role of a vampire in another series.
"I always wanted to play one," Somerhalder said. "I auditioned for True Blood. I just couldn't convince Alan Ball that was my role." When he didn't get the part he wanted (Ryan Kwanten's role, playing Jason Stackhouse) he was so crushed that he says he wasn't even able to watch the show until recently.
Losing out on the part of Jason in True Blood was a huge blow for Somerhalder. But for Damon's many fans, it was the perfect outcome, because it freed him up to pay their favorite undead bad boy.