'The View': What Abby Huntsman Wasn't Allowed to Do on Her Last Show
Abby Huntsman bid farewell to The View on Friday. The moderate conservative broke the news at the beginning of the week she was leaving the show. After days of rumors about drama, Huntsman said she was exiting to help run her father's political efforts. On her last day though, she was denied to do one important thing.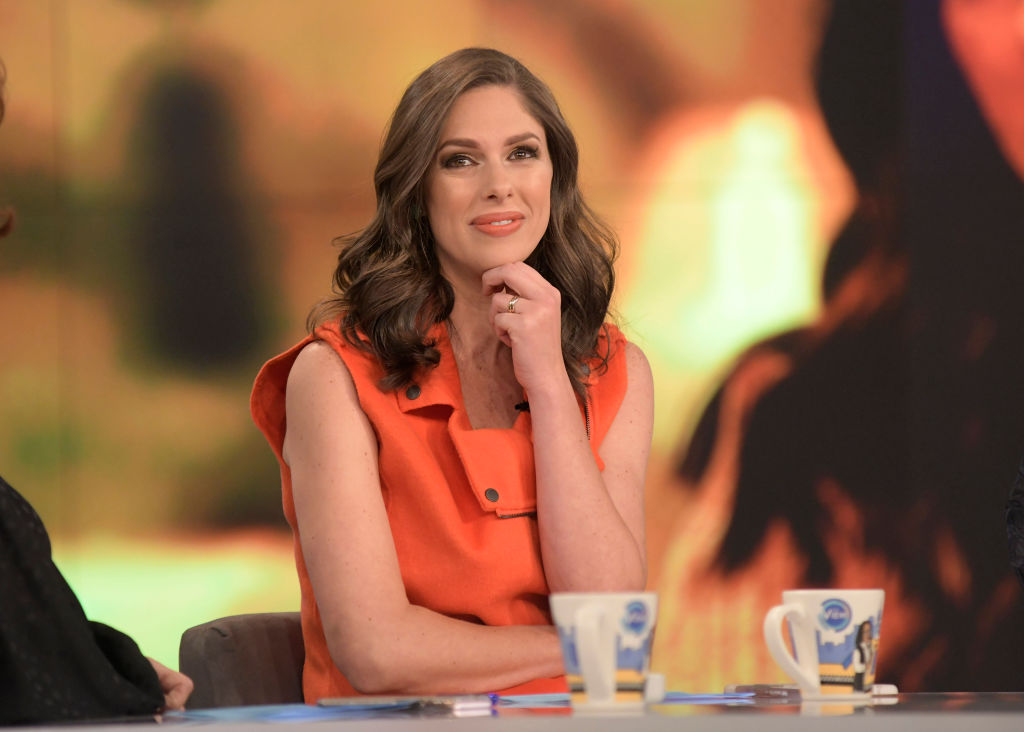 What happened on Abby Huntsman's last day?
On Friday, Huntsman co-hosted her last show on The View. All of the first segment was dedicated to her with a video tribute from her two seasons on the morning program. Huntsman was surprised with a video from her parents.
"Congratulations on two drama-free seasons of The View," Jon Huntsman said in his message. "We respect your values in putting family first."
The mother of three also dedicated emotional words to her time on the ABC talk show and her fellow panelists. Huntsman also addressed the rumors around her departure which included an alleged feud between her and Meghan McCain.
"You guys see the ups and downs of all of our life, Meghan has been … you've seen what she's been through in her life… you guys live it with us. It's not easy everyone to come out here and be so open and honest and talk about the hardest topics of the day. I have so much respect for everyone at this table and for everyone at this show," she added.
Joy Behar quipped saying, "you could always change your mind."
"I just want to make it as clear as day, with everything that has been written about this place. I am leaving so thankful for all the new friends that I have here, for the friends I had before and still have and for the opportunity because this place has changed my life for the better," Huntsman ended.
After Huntsman's farewell, they did a segment of "Hot Topics," an interview with Robin Roberts, an interview with Alicia Menendez, and the Oprah's Favorite Things "View Your Deal" segment. The latter was presented by Sunny Hostin who then signed off the show for the day with the classic slogan, "Take a little time to enjoy the view."
Huntsman did not appear in the last segment and didn't get to say goodbye for good, which was odd. She was last seen during the Menendez interview but was not allowed to appear on the last seconds of her last show.
Why did Abby Huntsman quit 'The View'?
On Monday's show, Huntsman took the first part of the show to announce she was leaving The View.
"After much deliberation over the holidays, I have decided to leave the show to dedicate myself full-time in support of my dad and his campaign for Governor of Utah," Huntsman said.
With Huntsman being close to her family and politics, it was only natural for her wanting to help her father out campaigning.
"Family has always been my number one priority, and is where I need to be focused at this time," she told People in a statement. "We are incredibly close and are there to support and help each other when it matters. It's not often there is a political campaign that involves someone you love and believe in, but this is one of them."
ABC has not officially announced Huntsman's replacement yet. The View airs weekdays at 11 a.m. ET and 10 a.m. PT/CT on ABC.