'The View': Are Abby Huntsman and Meghan McCain Still Friends After Their Fight?
Meghan McCain and Abby Huntsman had a fight shortly before the latter quit 'The View.' The conservative co-host is now explaining how their friendship is now.
Meghan McCain and Abby Huntsman had a fight before the latter quit The View. Their friendship gave the tabloids a lot of room to speculate about tension on the ABC talk show. After weeks of speculation, McCain broke her silence and acknowledged there was a rift with her former co-host. The political analyst is also revealing if she is still friends with Huntsman after she left the show.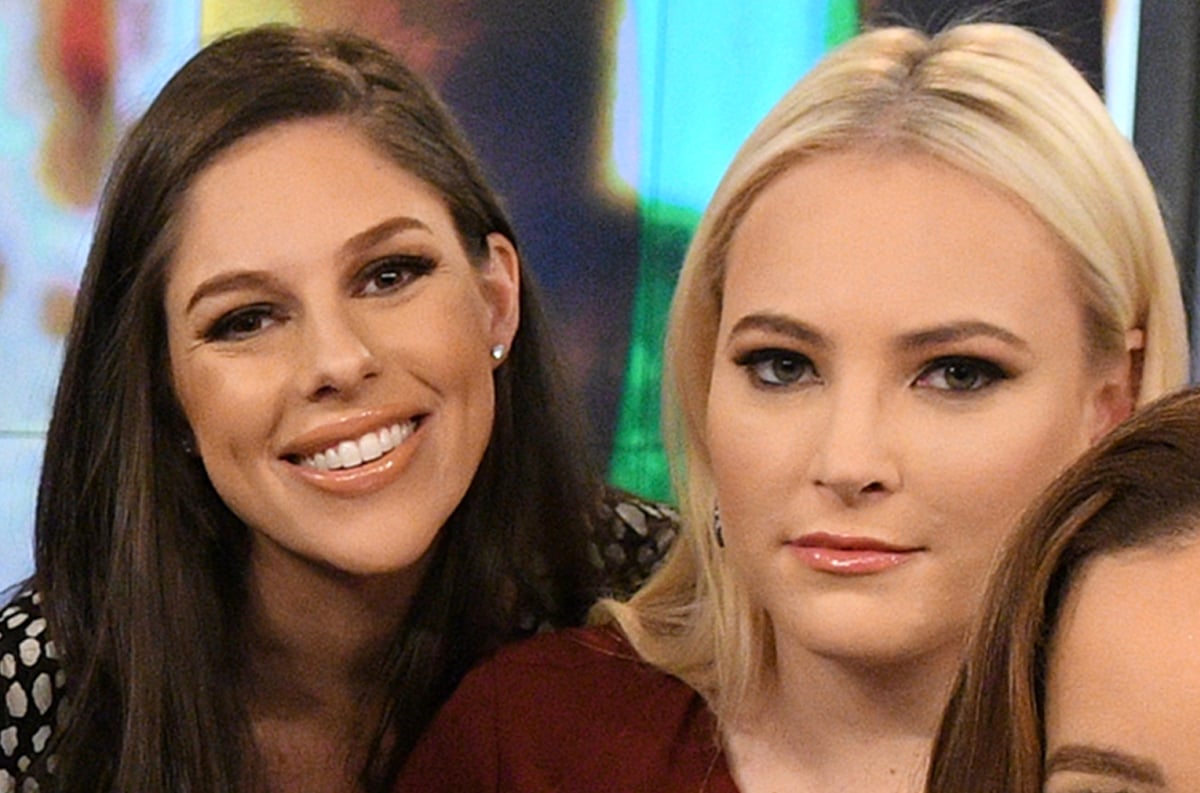 Feud rumors
At the beginning of this year, there were rumors that the ladies of The View were icing out McCain. Fans of the morning show were skeptical as they know McCain and Huntsman have had a close bond. However, the report also added that the latter had recently fallen out with the conservative co-host.
"They aren't speaking to each other. It's been about a month. None of the ladies talk to Meghan now," an inside source told Page Six. "Abby was the last woman standing. It's bad. Meghan's so rude."
Abby Huntsman quits 'The View'
After the alleged turmoil on the show, Huntsman started off the next week announcing she was leaving. The reason for her departure was to join her father's political efforts in her home state of Utah.
"Family has always been my number one priority, and is where I need to be focused at this time," she told People in a statement. "We are incredibly close and are there to support and help each other when it matters. It's not often there is a political campaign that involves someone you love and believe in, but this is one of them."
During Huntsman farewell speech, she made sure to dispell the rumors she was leaving mad at McCain.
"People go nuts with rumors on this show and this week has been no exception," Huntsman said during her farewell, "I just want to be as clear as I possibly can, this has been a dream come true, this has been an incredible job, I do love everyone at this table."
"I just want to make it as clear as day, with everything that has been written about this place. I am leaving so thankful for all the new friends that I have here, for the friends I had before and still have and for the opportunity because this place has changed my life for the better," Huntsman ended.
Meghan McCain confirms fight
This week, McCain was a host on Bravo's Watch What Happens Live. Andy Cohen is one to not shy away from asking controversial questions and he went there. The late-night host asked McCain if the rumors of feuds were true.
"We did get in a fight, which is a very small fight and a friend-fight," McCain confirmed. "All friendships have ups and downs and it was bizarre for me to have the fact that we got into one fight to be put under dissection in the media."
Despite their differences, McCain assured Cohen that she's still friends with Huntsman. There's no animosity between them and McCain even acknowledged to speaking with her recently.
"Abby and I have been friends for over 10 years. Our parents were friends in politics, we worked at Fox together, part of the reason of why she came to The View is because we were friends. We are still very good friends. We are very close and I just talked to her yesterday morning," McCain explained.
The View airs weekdays at 11 a.m. ET and 10 a.m. PT/CT.