'The View': The Real Reason Abby Huntsman Quit Was Due to Show's 'Toxicity,' Report Claims
Abby Huntsman quit The View in January after rumors that she was feuding with the ladies. At the time, the conservative co-host said she was leaving to help her father's campaign efforts in Utah. Weeks later, Meghan McCain confirmed she had gotten into a bad fight with her friend. Now, a new report claims that Huntsman actually left because of the show's "toxicity" and drama behind-the-scenes.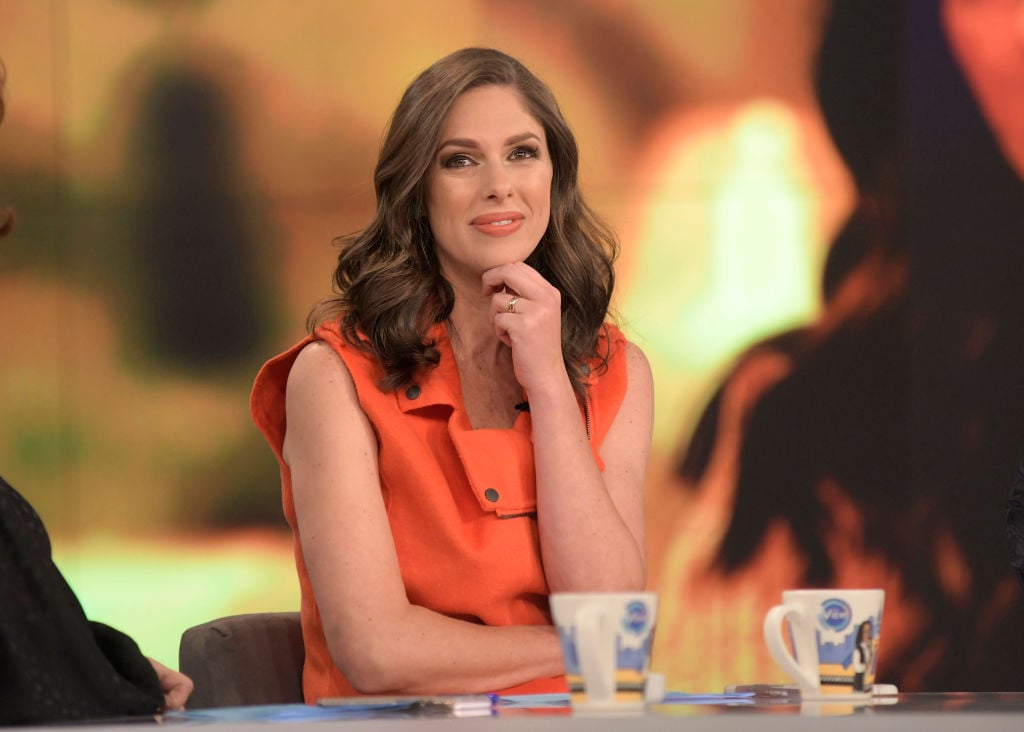 Why did Abby Huntsman leave?
Following the winter hiatus, Huntsman dropped a bombshell on her co-hosts and viewers at home. The two-year host announced she was leaving the ABC talk show to her her father's political efforts.
"Family has always been my number one priority, and is where I need to be focused at this time," Huntsman said in a statement to People. "We are incredibly close and are there to support and help each other when it matters. It's not often there is a political campaign that involves someone you love and believe in, but this is one of them."
"I'm so thankful for this opportunity and for ABC believing in me," the host added. "It was always a dream to sit at The View table. I have the deepest gratitude for all of my co-hosts and the team at The View who don't get enough credit for what they do every day — I've learned so much from each of them and this will always be a special place to me."
Meghan McCain confirms feud
A week after Huntsman left the show, McCain made an appearance on Watch What Happens Live where she talked about her friend's departure.
"Abby and I have been friends for over 10 years. Our parents were friends in politics, we worked at Fox together, part of the reason of why she came to The View is because we were friends. We are still very good friends. We are very close and I just talked to her yesterday morning," McCain said.
At the time there were rumors that Huntsman had a blow-up with McCain that made her want to leave the show as it had become a bad environment to work in. McCain confirmed that she did have a friend-fight with Huntsman.
"We did get in a fight, which is a very small fight and a friend-fight," McCain confirmed. "All friendships have ups and downs and it was bizarre for me to have the fact that we got into one fight to be put under dissection in the media."
New claim shatters Abby Huntsman's reason for leaving
Ramin Setoodeh published a book called "Ladies Who Punch: The Explosive Inside Story of The View," where they exposed behind-the-scenes drama. With the release in paperback, there have been new additions to the book. One of the juiciest was about Huntsman and the real reason she actually left the show.
"Abby, who had spent just over a year on The View, reached her decision after multiple conversations with ABC executives about the toxicity at the root of the show," reads an excerpt from the book according to Us Weekly. "When they didn't respond to her, she told them that she'd like to move on, according to sources with knowledge of those conversations. Abby didn't think that anyone at ABC was looking out for her."
Huntsman was upset due to the lack of management. According to the book, higher-ups don't have much control over the ladies and want them to feud to bolster ratings.
The View airs weekdays at 11 a.m. ET and 10 a.m. PT/CT on ABC.